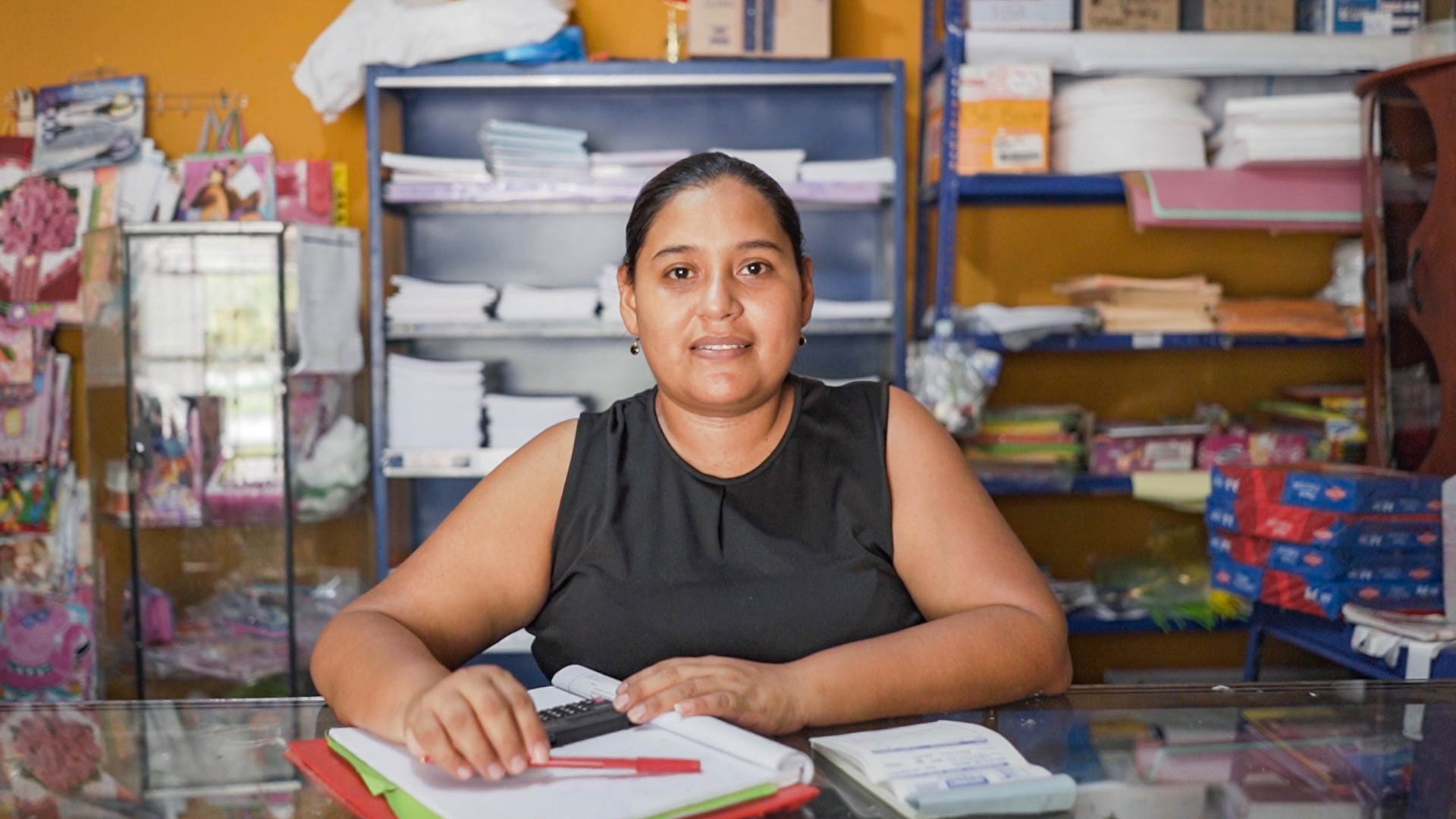 Martha Sócola Morales runs her own stationery store in Peru, a vital service for the local community. She is also a mother of two and a determined entrepreneur who understands the importance of women getting access to finance. Having such access has made a big difference for her and her family. Watch Martha's video here to learn more.
From a young age, Martha Sócola Morales sold products and services to make ends meet, an experience that inspired her  to start a stationery business upon graduating from university in Peru. When traditional banks wouldn't give her a loan, she found a financial institution that focused on group loans for women only, which allowed her to expand her business.
As a girl, Martha experienced difficult times when her father, an agronomist, didn't have a job. "During these periods, I only had enough money for the bus to and from school," she recalls. As an entrepreneurial young girl in fourth grade, she bought sweets in bulk then sold them to her classmates, so that she too could buy something to eat.
At university, Martha sold beauty products and typed classmates' papers to pay for her expenses. This is what inspired her future enterprise. "I started the business in my home offering a typing and printing service with my computer. Then I realized that people also needed extra things, like envelopes and pens and other stationery," Martha recalls.
At that time, there was no other place that offered all these services under one roof, and Martha saw an opportunity. However, she needed a loan to expand her business and to add a photocopying service.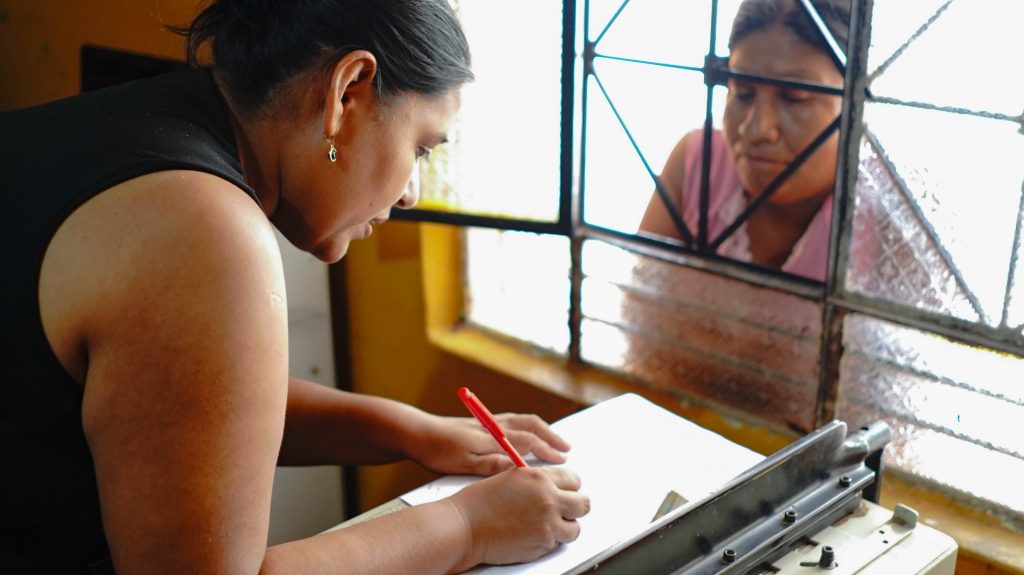 In Peru, financial institutions credit-check both the husband and the wife when either takes out a loan. This practice is meant to be inclusive of women, but if a spouse has a pre-existing debt, this can have a negative impact. "My husband had a pending debt, so they denied me the loan and at that point all doors closed to me."
Not easily dissuaded, Martha discovered a financial institution that offered group loans just for women. The requirements were far less onerous, with no guarantee or collateral needed. Martha is now in a group with 18 other women, with each receiving different levels of loans for their individual businesses. "We all repay our loans every 14 days at a low interest rate. We get a lower rate because we repay over a shorter time period, compared to the banks."
In addition, Martha received training in business management through CARE's Women in Enterprise program, supported by H&M Foundation. She has applied the skills she learned to both her stationery business and other income-generating activities. "I think the economic role of women in the family is very important nowadays. If we are also providing an income and not just relying on the man, we can provide a better quality of life for our children," she says.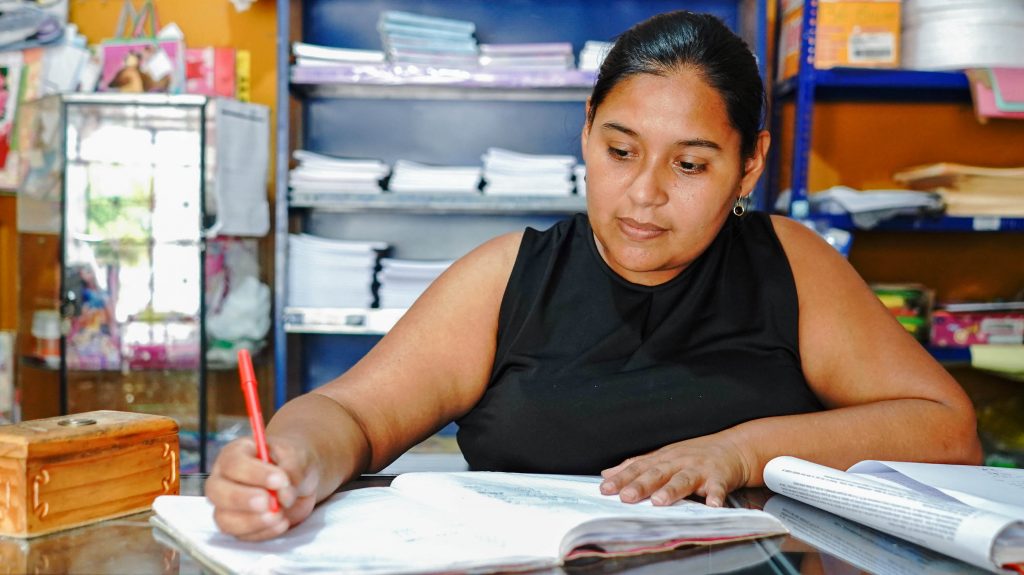 Martha's advice for financial institutions is clear: "I think it's important for banks to create more services for women. We are more responsible with our payments, can manage money well and repay promptly. We have a lot of ideas in our heads but often we cannot bring them to fruition because we lack the financial means. And apart from helping us, behind us they are helping a whole family."
As for the future, Martha wants her business to grow and is always trying to adapt  to meet her customers' needs. "Little by little, my business is progressing, and I hope it will continue to grow."