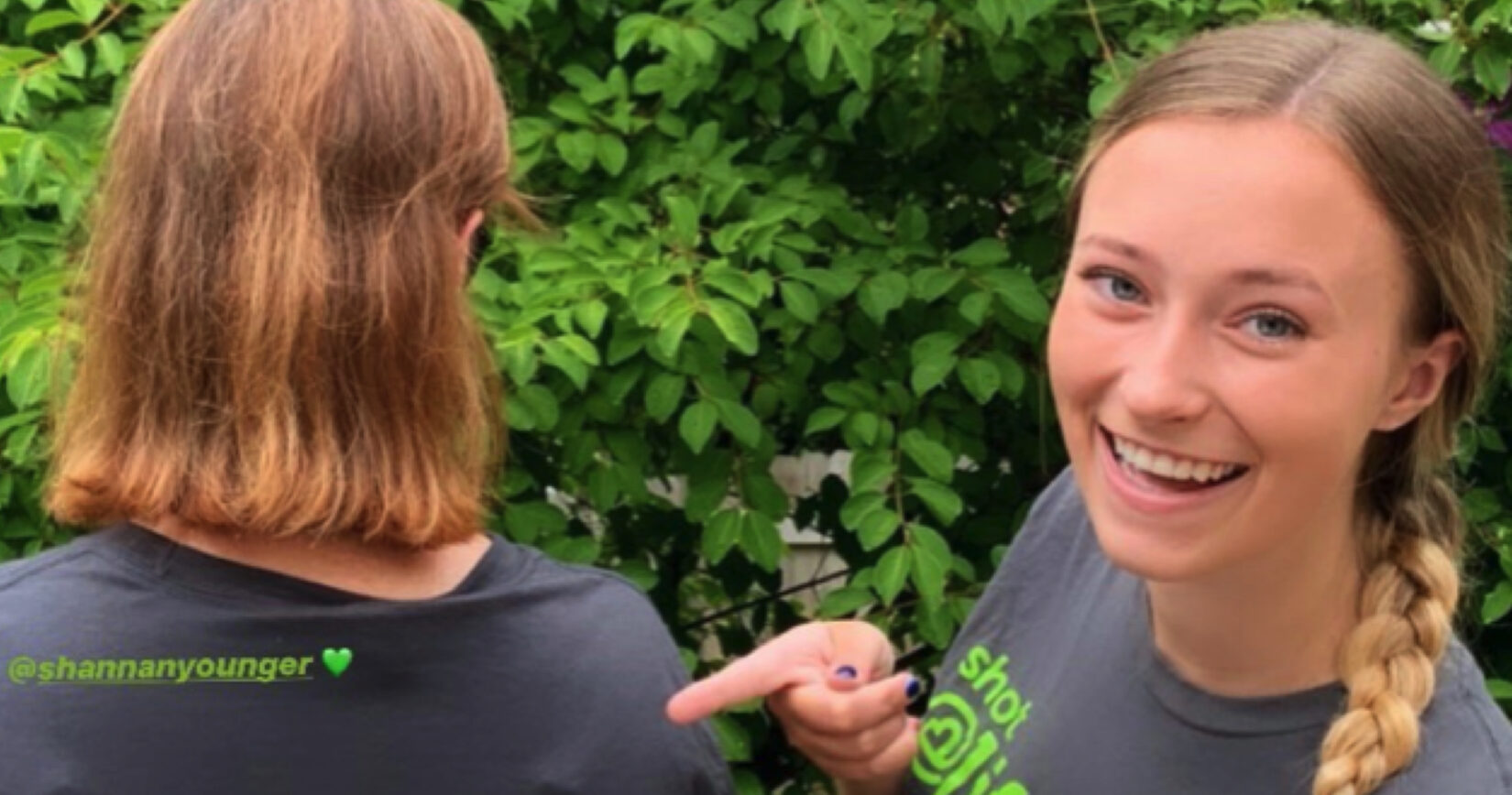 Inspired by her mom's work with Shot@Life, Megan joined the campaign to advocate for vaccine equity.
"Learning about gender disparities is infuriating to me," says Megan McFadden, 19. "These inequalities are not something I'm willing to accept, and I don't think anyone else should either."
As a Shot@Life champion and Girl Up chapter founder, Megan has dedicated her time to advocating for two issues she cares deeply about — vaccine equity and girls' education — not only at home in America but also globally. Her journey to advocacy with the United Nations Foundation was inspired by her mom, Shannan Younger, who is also a dedicated Shot@Life champion.
"My mom would do anything to keep vulnerable populations healthy, and that drive has rubbed off on me without a doubt," Megan says.
She vividly remembers her mother's stories of traveling to Uganda as a Shot@Life champion and recalls how her mother's experience deeply touched Megan and motivated her to get started on her own outreach efforts.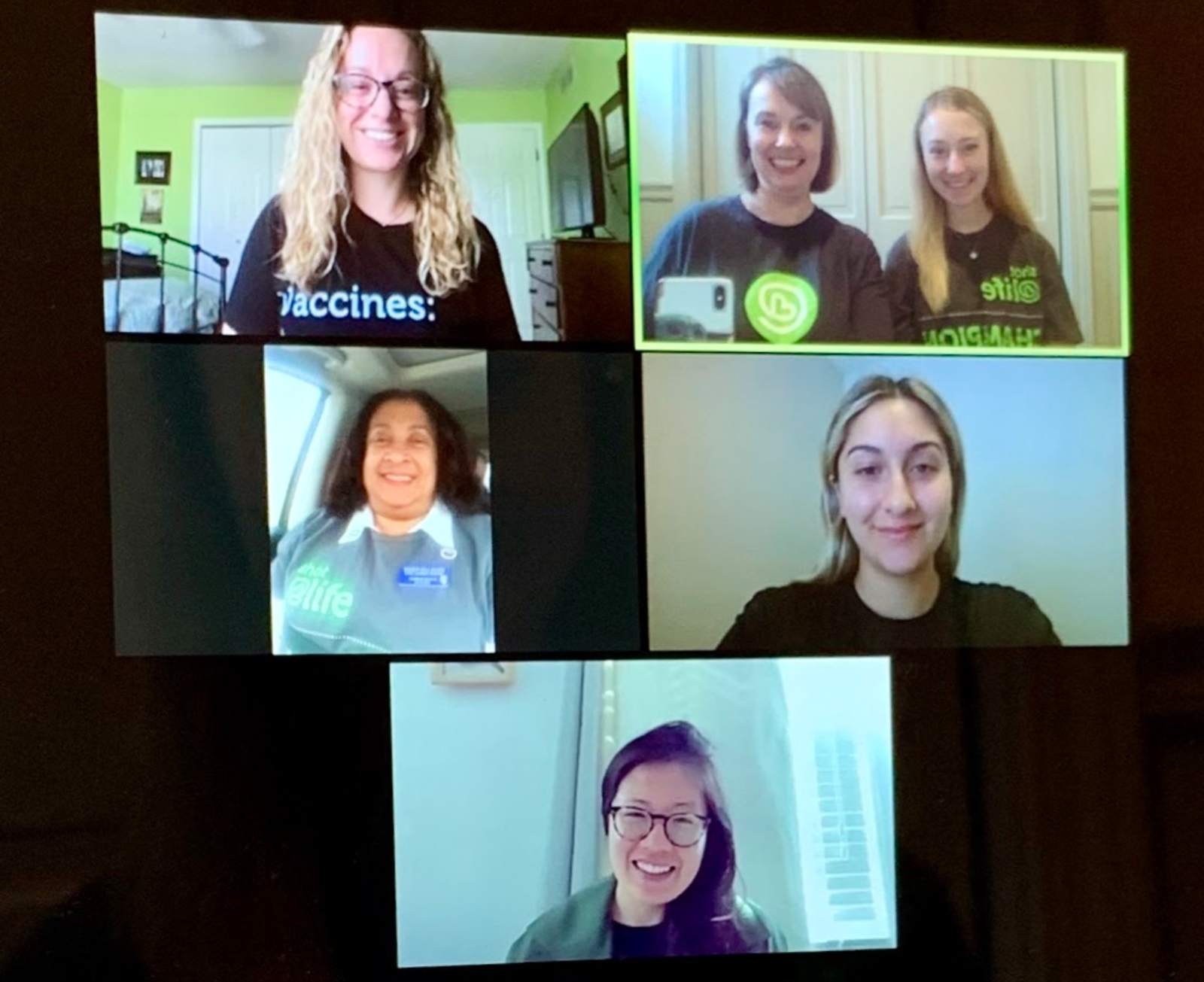 Starting as a Young Advocate
Megan decided to start a Girl Up chapter at her high school in Naperville, Illinois, to share her passion for girls' education with her classmates. It wasn't easy. The first challenge was getting her peers to attend events on a regular basis.
"There's a stigma with being called a feminist, especially at that age," Megan explained. But when she did get a group of girls to commit to the initiative, they immediately started working: signing petitions, building awareness about women's issues on social media, calling their lawmakers, and attending women's marches.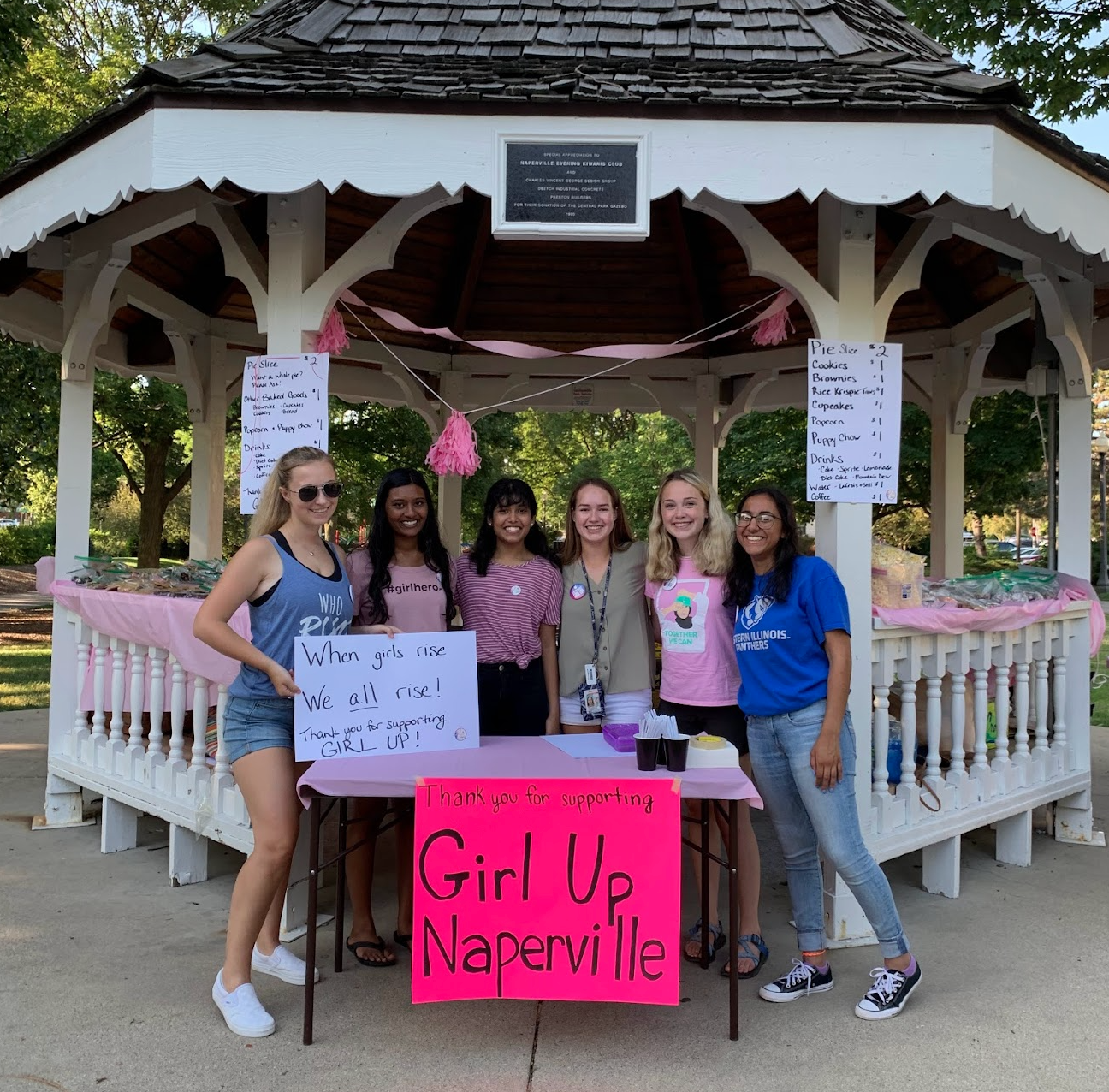 Eventually, Megan had the opportunity to represent her home state at a Girl Up Summit in Washington, D.C., in 2017, where she was able to see the legislative process up close — an experience that resonated deeply with her. Remembering her mother's experiences in Uganda, she spoke to policymakers about funding bicycles for girls in the country to travel to and from school.
One of the first meetings Megan had was with Rep. Bill Foster (D-Ill.), and over the years, she continued to build this relationship with subsequent meetings where she discussed the importance of ensuring access to equal opportunities for women around the world. During her senior year of high school, the congressman even attended one of her Girl Up fundraisers at a local restaurant.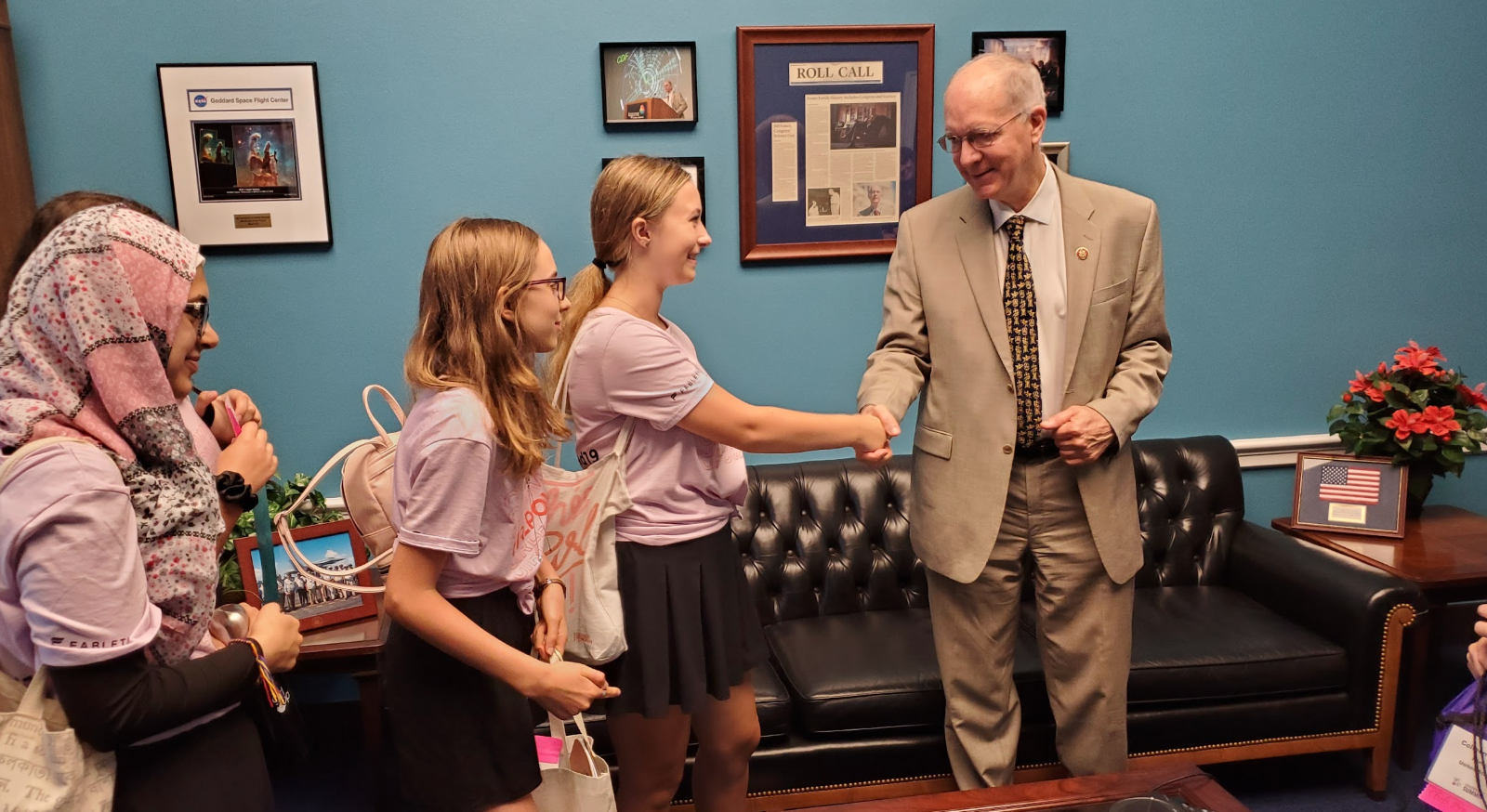 In high school, Megan also published articles (available in English and Luganda) on the importance of girls' and women's education in Uganda. She especially enjoyed interviewing a nurse who distributed vaccines.
"It's frustrating for me to know we have these safe, lifesaving, reliable vaccines and not everyone around the world has access to them," Megan says. "I am passionate about Shot@Life because everyone deserves to live their lives without the fear of surviving each day. My goal is that one day, no one will have to."
Her experience speaking to different women in Uganda, especially those living in poverty, showed her how much women can achieve if their access to education and basic health services like vaccines is prioritized.
"Girls face so many obstacles going to school, such as the distance from their homes in rural areas, families needing them to stay home for labor, language barriers, or a lack of materials to take care of their menstrual cycle at school, to name a few," Megan says. "I can only imagine how challenging this all would be, but I do know it is unfair and I want to support these girls however I can to help them reach their full potential."
Leader of Tomorrow
Now a sophomore at Butler University, Megan is the Professional Development Coordinator for a campus affiliate of Leading Women of Tomorrow, which encourages young women to consider careers in public service.
As a political science student minoring in data science, Megan dreams of using her data background to evaluate effective policies that support vulnerable populations such as women and children. She's often one of the few girls in her STEM (science, technology, engineering, and mathematics) classes, which motivates her to encourage other girls to get involved as well.
Megan is determined to keep working until every girl and woman is #EqualEverywhere regardless of where she lives — whether that's Illinois or Uganda.