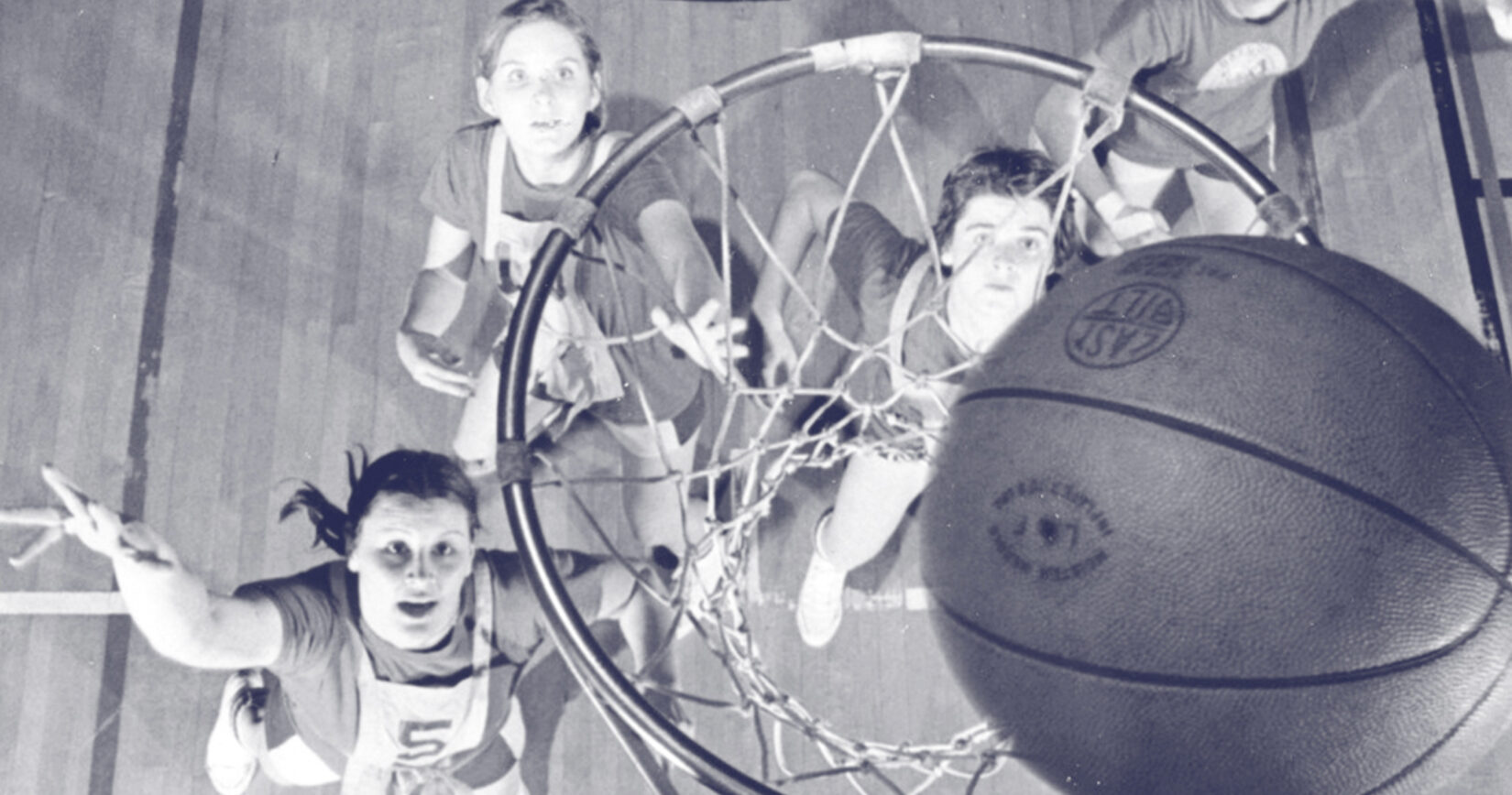 This down-the-backboard shot shows Suzie Snider Eppers and teammates during a 1970s practice scrimmage at Baylor University. Photo: Baylor University / The Texas Collection
Five decades ago, legislation known as Title IX was signed into law in the United States. With its passage, everyone in the U.S., regardless of their sex, was guaranteed the right to learn, play, and work at school in peace, health, and safety.
Although half of Americans are unaware of Title IX and its protections, this game-changing civil rights law was a major triumph for equality. At a time when women's rights are on the line in the U.S. and around the world, it's a moment for reflection on Title IX — the progress it ushered in, where it's fallen short, and its universal tenets yet to be realized in the global fight for gender equality.
Ahead of the 50th anniversary of its passage on June 23, here are five things to know about it:
1. The legislation was designed to level the playing field
Enacted on June 23, 1972, Title IX mandated that all schools and educational institutions receiving federal funding treat all students and employees fairly and equally regardless of their sex. For the first time, schools, universities, libraries, and museums across the country were required by law to provide girls and women the same rights, opportunities, and protections as boys and men in every aspect of education — from the classroom to the playing field.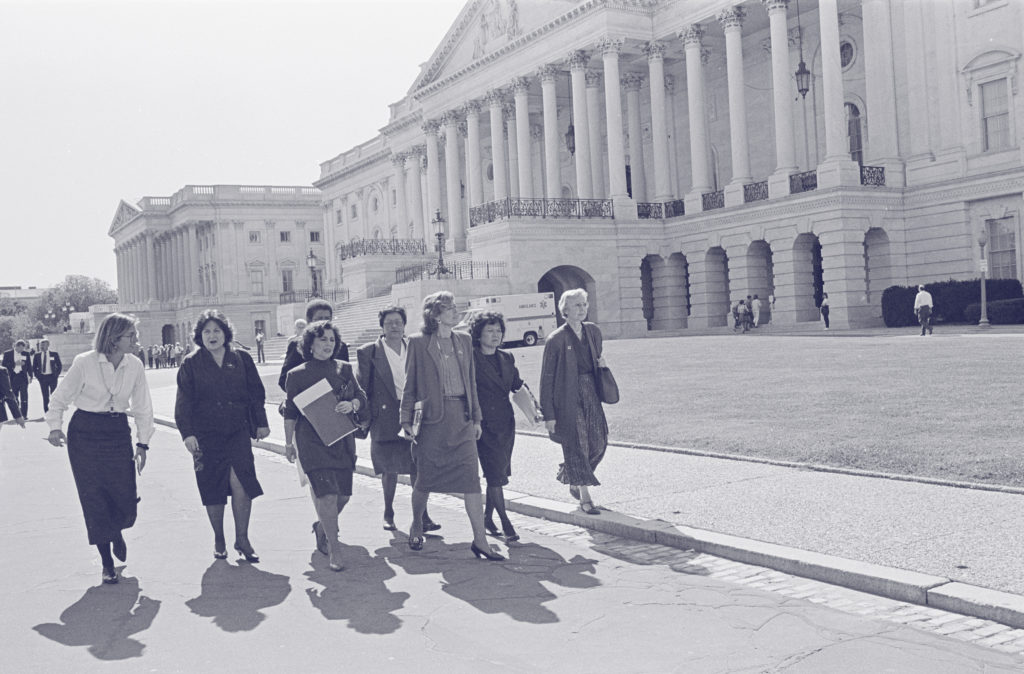 2. Women trailblazers brought Title IX over the finish line
U.S. Representative Patsy Mink of Hawaii was Title IX's chief author and sponsor. She was a barrier breaker in her own right as the first woman of color and first Asian American to be elected to Congress. Inspired to pursue the legislation by her own experiences, she explained, "We have to build things that we want to see accomplished, in life and in our country, based on our own personal experiences to make sure that others do not have to suffer the same discrimination."
Passing Title IX was a team effort. Not only did Representative Mink work closely with colleagues in both the House and Senate, but policy expert Margaret Dunkle, activist Bernice Sandler, tennis star Billie Jean King, and other gender equality champions were also instrumental in its passage.
3. Title IX affirmed that all sports are women's sports
Before Title IX, men outnumbered women in NCAA sports by more than 5 to 1. Since the law took effect, female participation in varsity sports has risen by 1,057% for high school athletes and by 614% for college athletes. By requiring a boost to funding for women's sports programs, Title IX empowered girls and women to go the distance, affirming and protecting their right to be contenders, defenders, and teammates.
4. Title IX guaranteed girls and women the right to learn and work
Crucially, any form of discrimination in education — not just in sports — was given the penalty flag under Title IX. From giving girls and women equal access to admissions and financial assistance to fair representation in subjects and leadership, Title IX allowed them to reach their full potential both on and off the court. Today, more women are enrolled in college programs than men, and they're more likely to complete their undergraduate education. And Title IX also includes protections for students and staff against sexual harassment and sex-based violence, in addition to safeguards for LGBTQI+ people.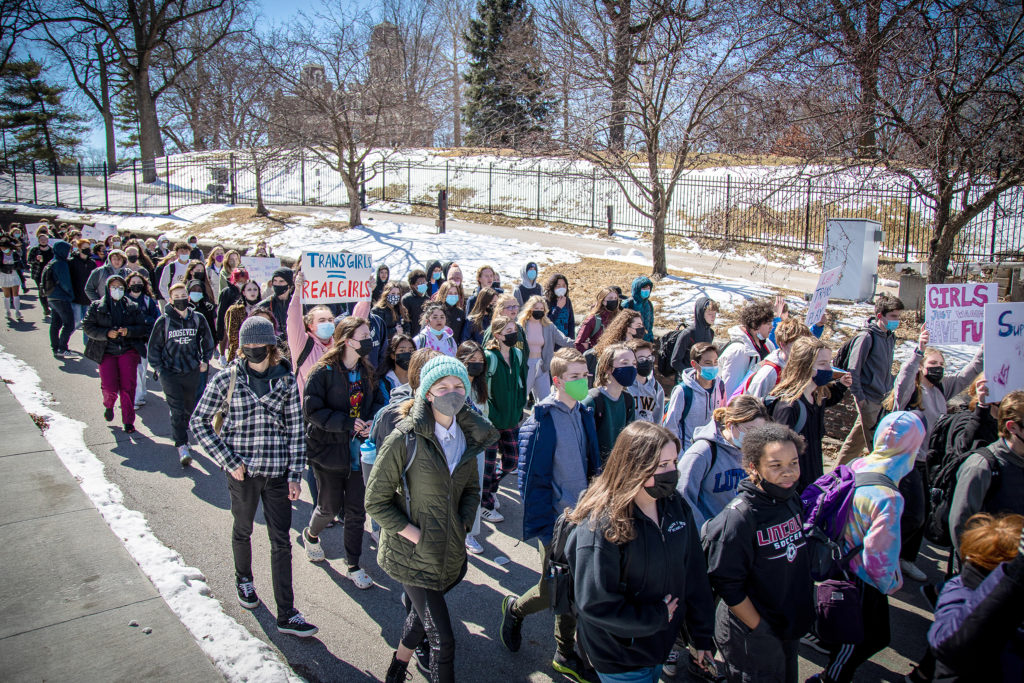 5. Title IX was a victory for gender equality but remains a work in progress
Over the past 50 years, Title IX has helped usher in a new era of equality for girls and women in higher education. But as with most laws, it's far from perfect. Without stronger protections and stricter enforcement, girls and women will continue to face disproportionate challenges in school. And Title IX puts the responsibility of reporting violations on students — a tall order that can dissuade them from taking action. While work remains to ensure that Title IX lives up to its original spirit and intent, it has nonetheless been a critical player in breaking barriers for girls and women and in paving the way toward gender equality.
Title IX may be a U.S. law, but its promise is universal
For the past 50 years, Title IX has shown the powerful change legislative solutions toward gender equality can deliver. And it's also a powerful reminder that discrimination on the basis of sex has no place anywhere — in the States or in any other country. While the fight for gender equality continues, Title IX will always be considered a major win that has brought girls and women closer to being equal everywhere.