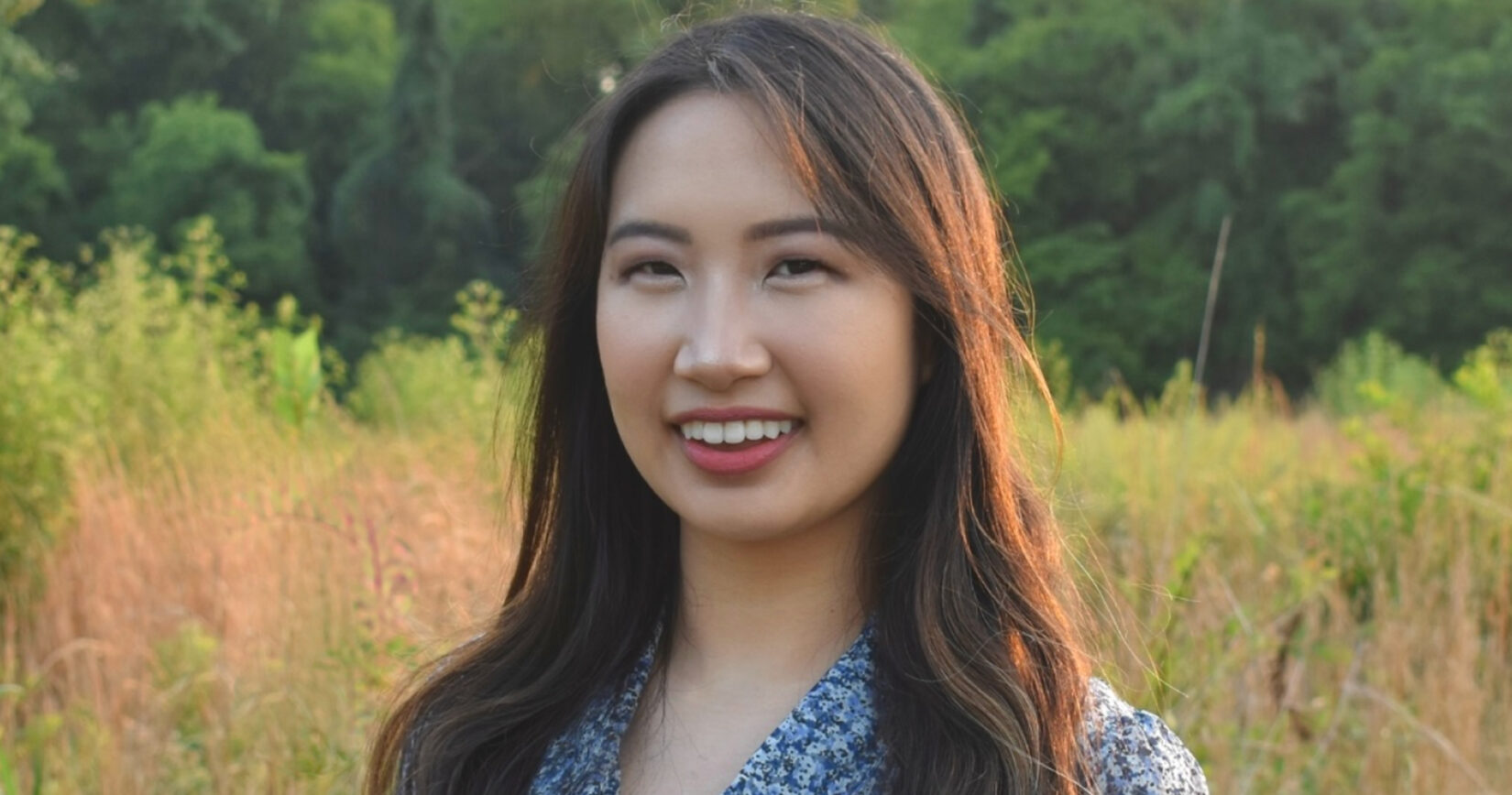 As a first-generation Chinese American, Cynthia Yue knows how racism can exacerbate sexism, creating unique challenges for girls and women of color. Photo: Cynthia Yue
Cynthia Yue recalls listening to her grandmother's stories about repeated attempts to bind her feet as a 7-year-old girl in China.
"She told me about how excruciating the experience was," says Cynthia. "And that was something that just absolutely broke my heart to know that about 50% of the entire nation's population was being suppressed physically just because they were women."                                                     
The painful practice of changing the size and shape of girls' and women's feet was once viewed as a status symbol in Chinese society, offering a path to upward mobility and enhancing prospects for marriage.
Standing Up to Racism
Her grandmother's experience now fuels Cynthia's work tackling injustices of all types — and especially racial and gender inequality — as a United Nations Association of the United States of America (UNA-USA) Youth Observer to the United Nations.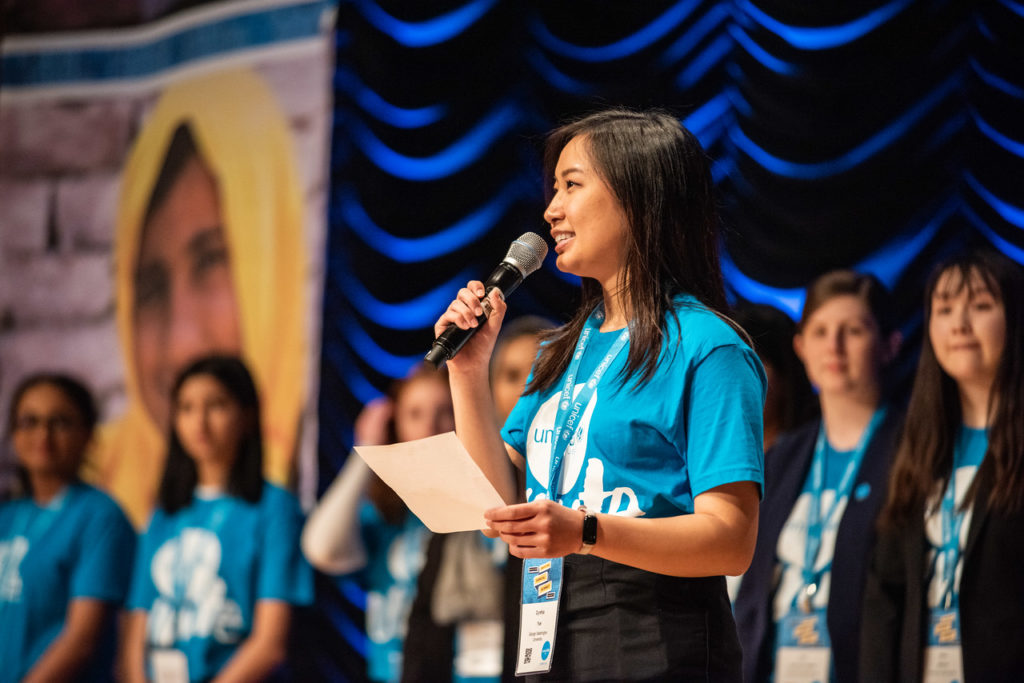 Growing up in Tennessee as a first-generation Chinese American, she has seen firsthand how racism can exacerbate sexism, creating unique challenges for girls and women of color. As examples, she points to the hypersexualization of Asian women, and at the same time, demasculinization of Asian men — perceptions that dehumanize these populations and make them victims of violence. She remembers her brother coming home from school crying after being the target of racial slurs on the playground, and grocery store clerks making fun of her parents' accents.
More recently, Cynthia has been particularly troubled to see the uptick in harassment against Asian American and Pacific Islander (AAPI) women during the COVID-19 pandemic. A recent report found a 339% increase in hate crimes reported by the AAPI community in the U.S. in 2021 over the prior year, with a disproportionate share of hate incidents — 62% — directed at women.
"A lot of times it feels like our struggles have been ignored because of this model minority myth," Cynthia says, referring to the engrained stereotype that Asian Americans are hardworking, successful embodiments of the American dream without acknowledging the struggles or systemic racism that they — like other minorities — encounter.
Cynthia says that this myth has led to the neglect of very real AAPI community needs and concerns. "I've seen AAPIs who have not felt comfortable enough to speak out about things that have happened to them, and AAPIs who have been systematically suppressed and treated like second-class citizens," she said.
Advocating for Mental Health
To create a safe space for Asian Americans to discuss mental health, Cynthia worked with the Asian Mental Health Project on an initiative to encourage young people to communicate with their parents and elders about mental health — something fairly new in cultures where, according to Cynthia, "young people haven't always been raised to talk to older generations about their personal struggles." She is also working on organizing a series of workshops at schools with large AAPI populations to speak to students about destigmatizing mental health, with a focus on intersectionality and how certain issues affect different communities in unique ways.
Coordinating with UNA-USA, Cynthia will also launch an international social justice event series on March 28 with both a U.S. and global focus. The events will include workshops and an international roundtable covering such topics as the history of social justice movements at home and abroad and how they've intersected; advocacy and how to be an advocate and ally for anti-racism; and the intersection between racial justice and environmental justice. The roundtable will bring together social justice advocates from around the world and provide them with a space to discuss their shared challenges and brainstorm solutions that can work anywhere.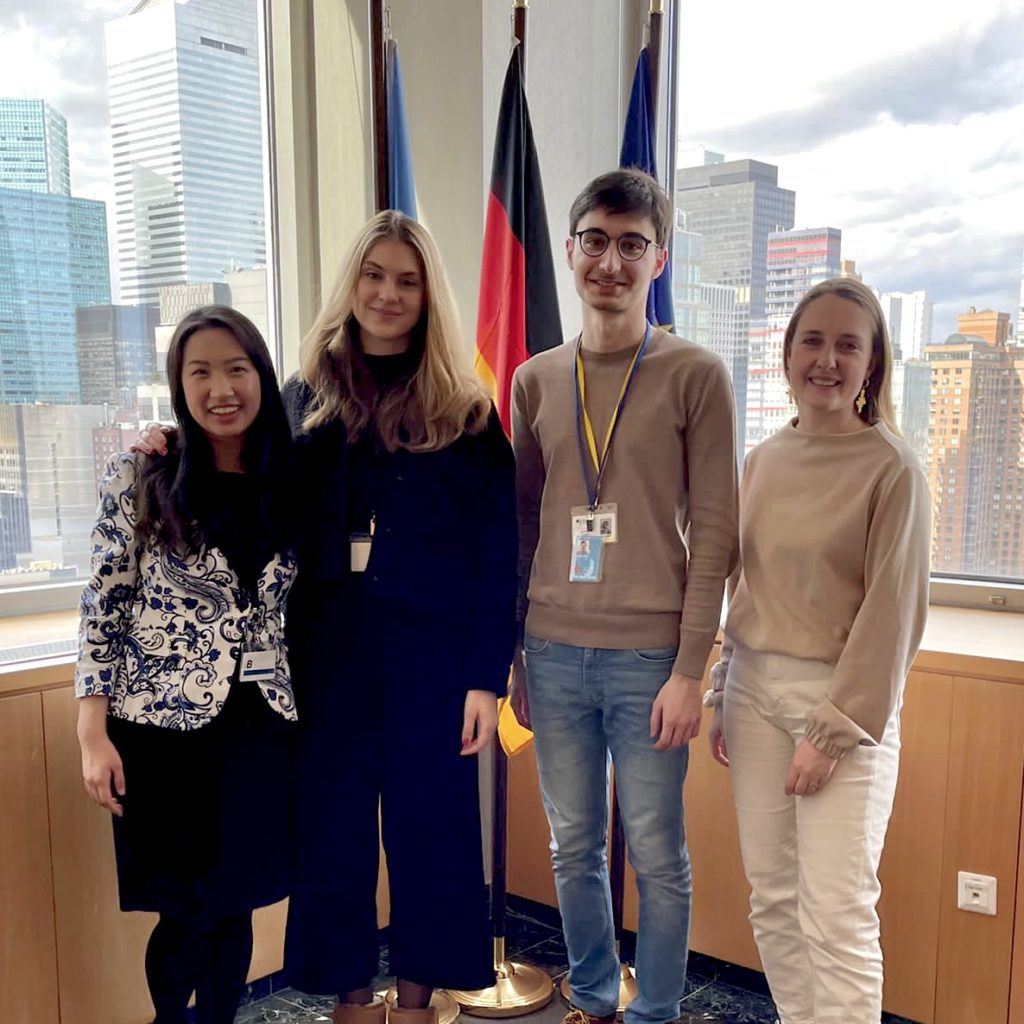 "Social justice is generally viewed by U.S. youth as a domestic issue," explains Cynthia. "So our goal is to not only give American youth the skills and tools and knowledge necessary to advocate for racial justice, but also to bridge that domestic and international gap on social justice."
Cynthia's unbridled enthusiasm and dedication to youth issues and mental health are obvious to all who speak with her and have been recognized at the Summit for Democracy's Youth Town Hall. She was also recently selected by MTV Entertainment as one of 30 young mental health content creators and activists to participate in a first-ever Mental Health Youth Action Forum in collaboration with the Biden-Harris Administration.
Despite the heavy and often emotionally charged nature of the issues she works on, Cynthia is pressing on and finding inspiration in fellow youth advocates driving movements toward racial equality and a world where girls and women are equal everywhere.
"I never want to see a world where any girl or any woman is artificially suppressed just on the basis of sex," she says. "Equal Everywhere really is about human rights. It's about ensuring that every single person has the same basic dignity and well-being as everybody else."