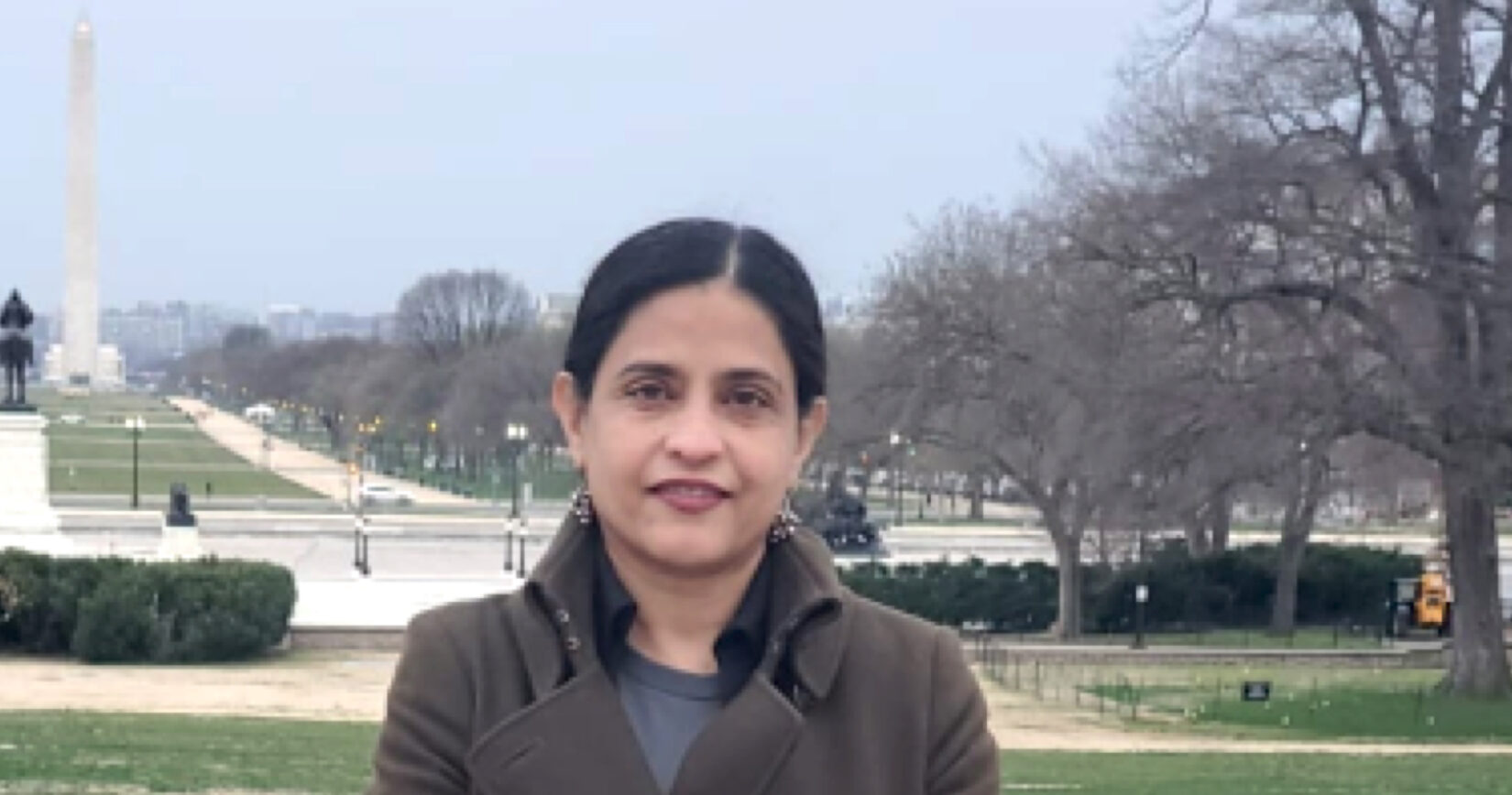 In her two decades of work as a professor, Dr. Monika Sawhney has inspired and taught women leaders, while advocating for better health and education for all.
Dr. Monika Sawhney is a Nothing But Nets champion and Associate Professor of Public Health at a leading university in the United States, where she has advocated for girls' and women's education, health, and equality for more than 20 years. From volunteering at a local prison to building awareness of malaria, through her work, she helps build independence and confidence in her students so that they, too, can inspire the next generation. We spoke with Dr. Sawhney about the experiences that have shaped her life's work and continue to inspire and motivate her to push for progress today.
What does #EqualEverywhere mean to you?
Equal Everywhere means equality, equity, and access to basic human necessities for all, irrespective of gender, age, socioeconomic status, place of birth, place of origin, or current place of residence.
How do you advocate for equal rights for girls and women?
I refer to the famous quote, "If you give a man a fish, you feed him for a day. If you teach a man to fish, you feed him for a lifetime." I use the same approach while advocating for equal rights for girls and women. Through my work — academic, fieldwork, research, and program management — I make sure that girls and women are educated and understand the importance of self-empowerment, independence, and self-respect. Once girls and women learn these basic tenets, the sky is the limit, and they can help attain equality and equity for coming generations.
I strongly believe in the philosophy that actions speak louder than words. I was born and raised in India, but today I am blessed to have the opportunity to work across countries in different geographic and economic boundaries. I believe that empowering girls and women — not just talking about it — is one of the best ways to promote equality and equity.
What motivates you to do this work?
There is no scarcity of potential, commitment, determination, and dedication among girls and women across countries and cultures. Being able to directly see the impact and change that these girls and women achieve once given the right tools and education is the strongest motivation for me to engage and continue to work towards achieving equality for everyone. My experiences working with girls and women, who have achieved success across disciplines such as health care, engineering, medicine, education, and entrepreneurship are another source of motivation for me to continue working towards gender equality. Seeing all of my hard work and effort finally pay off sustains my motivation and allows me to keep advocating for equality and equity for everyone.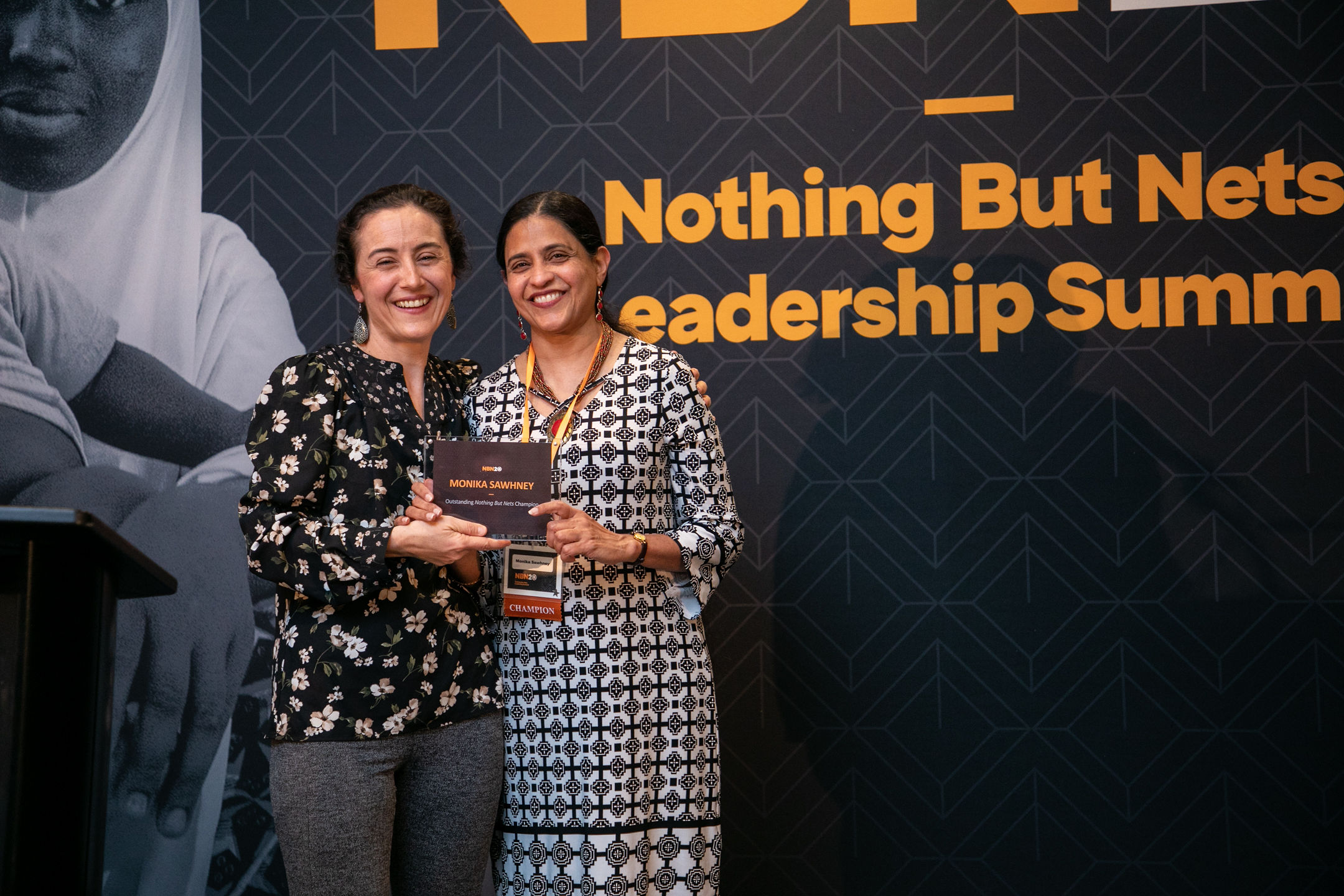 How has your experience with gender discrimination shaped your work to advocate for girls and women?
Growing up in India, I observed gender discrimination across Indian society. It was an eye-opening experience when I later worked in different countries, as it made me realize that gender discrimination is a universal phenomenon. Also, on a more positive note, reading success stories and seeing the results of my work with girls and women firsthand inspired me to encourage, educate, motivate, and empower these communities to use their knowledge, skills, and potential to fuel their own personal growth as well as the overall betterment of humanity.
What are the main challenges you experience in your work to advance gender equality?
As with most tasks, it is first important to understand the issue at hand, its underlying determinants, and any relevant societal, cultural, demographic, and political factors. It is also crucial to secure commitment from not only beneficiaries, but also all stakeholders that may be impacted by the work. For example, when I work in rural and hard-to-reach areas, my work may focus on women as the main beneficiaries, but the outcomes impact an entire range of stakeholders including families, community and local leaders, social and cultural groups, policymakers, and funders.
It can also be challenging to keep up my motivation and that of the groups of girls and women I am working with. Not every assignment translates into a success story. Learning from failures and not letting a few setbacks impact your motivation can be challenging while working with girls and women across different cultures and geographic settings. Also, exploring alternative means to reach our goals, constantly looking for new and committed partners, and securing funding can be challenging. However, when we keep our eyes on the long-term goals and see the diligence of these dedicated girls and women, no challenge seems too big.
What progress are you seeing as a result of your work?
Across disciplines, academia, research, fieldwork, and program management, I have seen my female students achieve success and independence. No award or monetary benefit I receive will ever compare to the feeling I get when I think about the goals these girls and women have achieved.
For example, when I was studying social work, I worked with female inmates in a state prison. I trained them in local embroidery skills, and when their first products sold out, I saw how proud they were of their work and skills, and how they gained confidence to do things independently. Other female students I trained — across academic settings and from various countries — are now successful researchers, policymakers, and entrepreneurs. These success stories are my moments of pride.
Seeing these girls and women from different socioeconomic and cultural backgrounds succeed and break the ceilings of gender discrimination gives me immense satisfaction. It is gratifying to see that they can be an example for the next generation to follow.
What progress are you seeing in the wider gender equality movement?
I've seen girls and women become more independent and proactive about seeking information and getting the appropriate education and skills they need to make their mark in a world that has not yet achieved gender equality. In the countries I work in, I now see women commit to self-growth while meeting societal and cultural expectations. Women no longer measure their life's goals through marriage; they are now comfortable choosing career options traditionally occupied by men.
The important part in measuring progress towards the gender equality movement is that these girls and women are now serving as role models and support systems for the next generation. The current generation of girls and women is now committed to educating, involving, and working together with their male counterparts to raise awareness for gender equality. Their success reflects the impact that gender equality has not only on girls and women, but boys and men as well.
After this story was published, Nothing But Nets adopted a new name: United to Beat Malaria. Learn more at beatmalaria.org