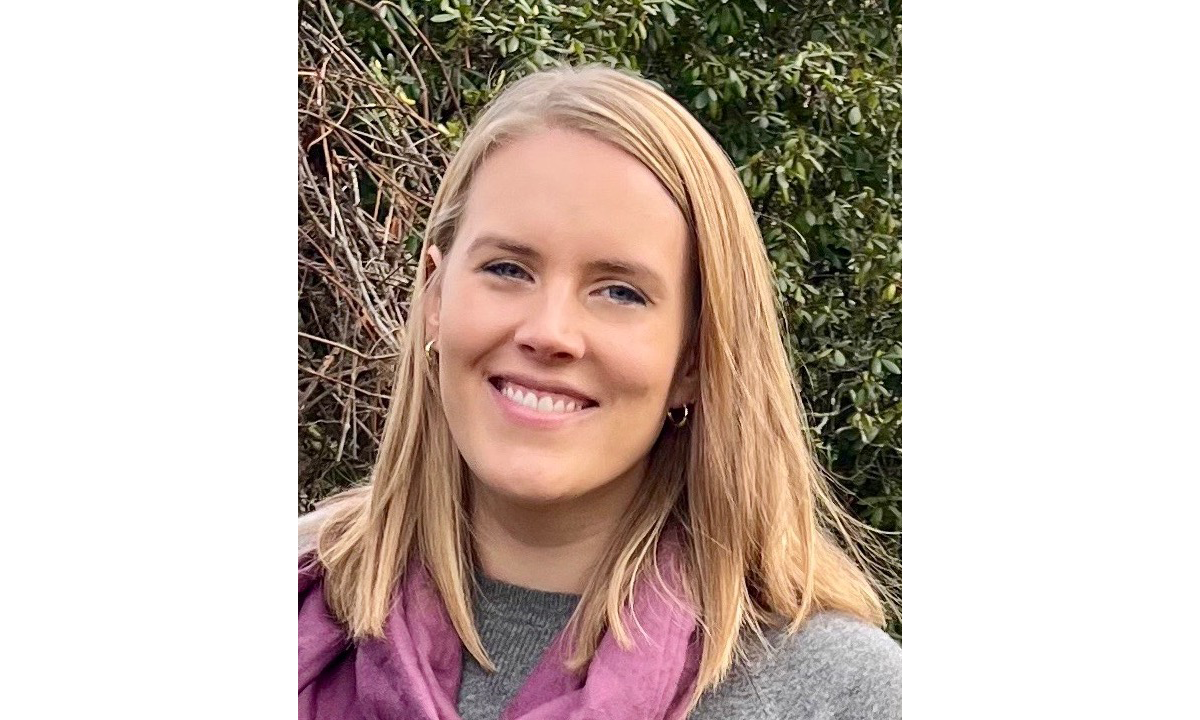 Katie Tobin advocates for a just world that promotes and protects human rights, gender equality, and the integrity of the environment.
At the Women's Environment and Development Organization (WEDO), Katie Tobin is continuing the legacy of an impressive lineup of founders, including feminist leader Gloria Steinem; Wangari Maathai, the first African woman to receive the Nobel Peace Prize; and U.S. Representative Bella Abzug, who fought for the Equal Rights Amendment and led the eco-feminist movement in the U.S.
Since the early 1990s when WEDO was founded, the organization has advanced feminist advocacy for environmental justice primarily through global coalitions, focusing on the need for systems change and collective solutions.
We spoke to Katie, WEDO's Senior Program Manager, who is coordinating the group's Generation Equality Forum (GEF) commitments and UN Headquarters advocacy, about why WEDO recently joined forces with partners like Data2X — a UN Foundation initiative building the case and mobilizing action for gender data — in creating an alliance to create an evidence base for feminist climate justice.
What does #EqualEverywhere mean to you?
Meaningful gender equality requires a transformation of global structures that serve unsustainable, extractive economies — what the author and activist bell hooks called "imperialist white supremacist capitalist patriarchy."
The intersectional feminist analysis and advocacy that is core to WEDO's approach acknowledges that equality between women, men, and all people is predicated on a comprehensive and interconnected realization of economic, environmental, racial, and social justice.
This can only be achieved through collective commitments to policy that put people and planet above all else.
How does WEDO advocate for equal rights for girls and women, and what led you to engage in the Generation Equality Action Coalition process?
WEDO works to bring feminist and environmental justice analyses into global and national policy conversations. The work we do is rooted in understanding the need for systems change; investing in the knowledge, expertise, and experiences of local communities; and manifesting collective solutions through feminist principles of care, justice, and regeneration.
The 25th anniversary of the Beijing Platform for Action in 2020 was an important global reckoning of how far we have not come in terms of achieving gender equality and women's rights. Along with the other UN conferences in the 1990s, Beijing offered a foundational agenda for progress that subsequent global agenda-setting processes like the Sustainable Development Goals (SDGs) are building upon, even as the previous visions haven't yet been achieved.
For WEDO, given that our origin story also dates to that formative decade, it's important to continue to help shape UN-civil society spaces to contribute as much as possible to our shared vision of feminist climate, environmental, and economic justice.
As the Generation Equality Forum brought stakeholders together to revisit the global state of gender equality, our engagement as co-lead of one of the Forum's six Action Coalitions built on our 30 years of history in transnational coalition and movement building. WEDO remains committed to serving as a bridge builder at this critical intersection of women's rights, gender equality, environmental justice, and climate change.
What challenges in the feminist climate justice movement motivated you to create the Gender and Environment Data Alliance?
In so many global policy spaces we constantly hear of the need for better data, disaggregated by gender/sex, as well as by markers that help identify baselines and impact according to intersectional identities.
Everyone knows that data is a huge challenge in terms of collation and uptake in policy, and so far in the environment/climate arena there hasn't been a shared space that brings both people and resources together to address it.
WEDO and the International Union for Conservation of Nature (IUCN), together with the founding members of the Gender and Environment Data Alliance (GEDA) — including Data2X — decided to spearhead this effort as part of the Generation Equality Forum process. Both our organizations are co-leads of the Feminist Action for Climate Justice (FACJ) Action Coalition, which includes as one of its four priorities a focus on "creating and capturing the data, knowledge and information needed to ensure gender-just climate action."
We see GEDA as a concrete contribution that will create a mechanism and coalition space — with staff, networks, a fellowship program, and small grants to get the work off the ground — to bring practitioners, advocates, and experts together to figure out this problem and resource solutions.
How do you foresee GEDA driving greater gender data analysis and use, and ultimately improving the lives of women and girls?
We know that women, girls, nonbinary, and gender expansive people experience environmental changes and crises differently than men and boys, and we know that they're often at the forefront of the kind of solutions that need to be replicated and invested in.
Over the next five years, GEDA will become a forum for collecting, curating, and communicating data, knowledge, and information to inform and influence gender-just climate action. As a membership alliance, GEDA will also serve as a hub for a broad range of organizations working on the intersection of gender and environment through a data lens.
By collecting and amplifying the work that's already out there, we'll be able to contribute technical support and coordinated advocacy to help drive gender-just environment and climate plans and policies that meet the needs of all people in all their diversity.
GEDA intends to help build the evidence base required to support gender-just climate action at all levels, to realize collective agendas for environmental and climate justice.
What progress are you seeing right now, both as a result of your work and in the wider feminist climate justice movement?
One of the most exciting things we're witnessing is the realization across movements of how interconnected our work is. This is foundational to WEDO's vision: that environmental justice and gender justice can't be separated from each other. Working in coalition is core to our feminist theory of change at WEDO, and we're really seeing expansions of the collectives we're active in and increasing overlap among them.
The more we understand that our collective liberation is bound up in each other, to use a framing from antiracist work, the more we will achieve across a range of struggles that have the same structural root causes and systemic solutions.