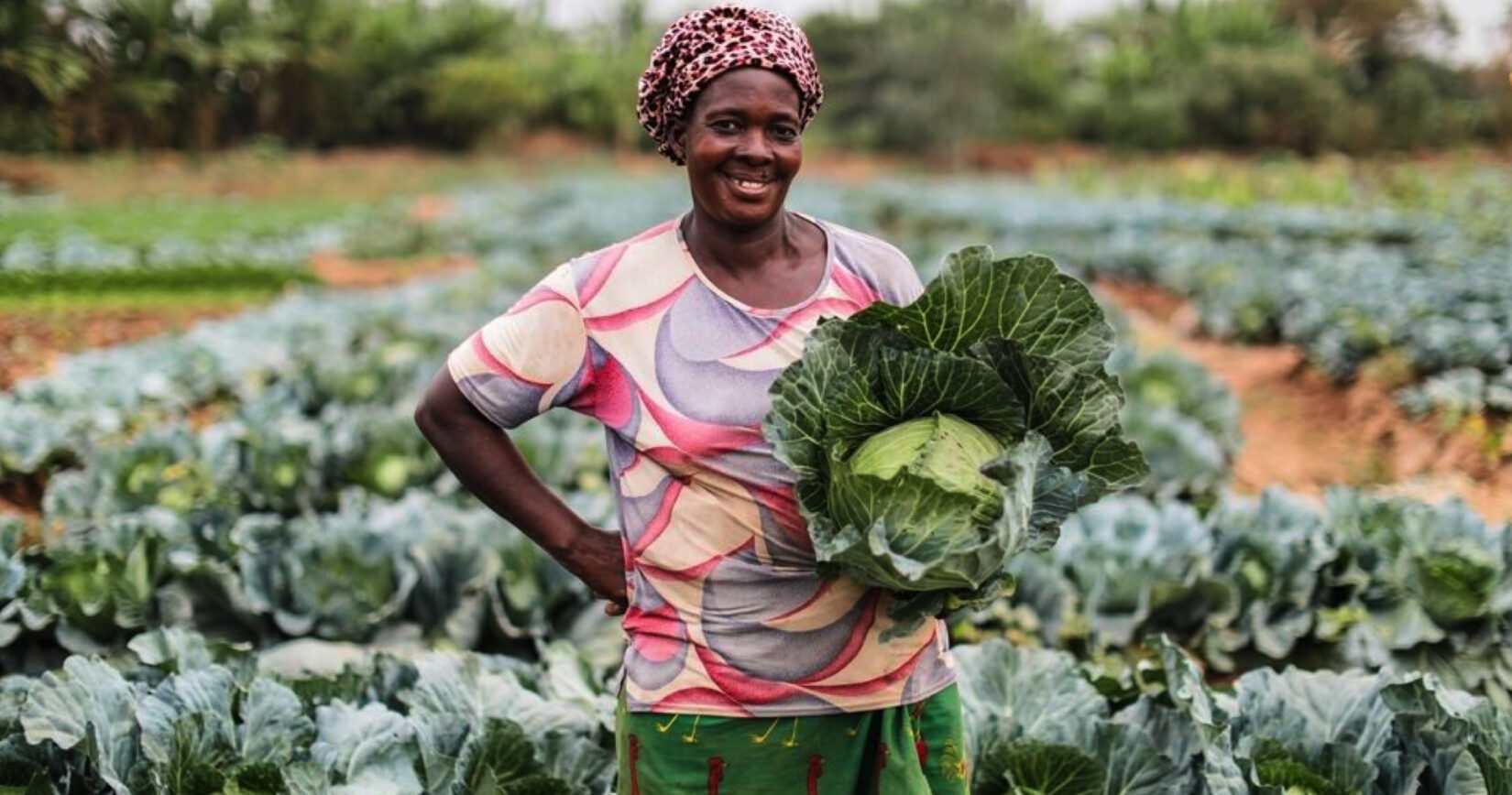 Yeo Nakoni is a farmer and micro finance entrepreneur in Cote d'Ivoire who prevailed against obstacles to help mobilize a women's savings group so she and others like her could access finance. Yeo is a mother and the sole provider for her family. She instilled confidence in other women in her community and persuaded them to join forces, access credit, and strive for success. Yeo explains her story in this video produced as part of CARE's Women in Enterprise programme, which she benefited from.
Growing up in Cote d'Ivoire, Yeo Nakoni was taken out of school at the age of 15 to support her parents on their farm. She would have faced a future of grinding poverty if not for her business-minded mother-in-law. Today, the 51-year old grows and sells her own vegetables and can afford to send her children to school.
Yeo lives in Korhogo in the north of Cote d'Ivoire and grows mainly cabbages and carrots. She is married and the mother of six children. Four of her children still live at home and she also cares for two nieces. Her husband sadly lost his job as a cook, so she is the sole breadwinner for eight people. Yeo explains this in a very matter of fact way, she doesn't seem to view this as a particular achievement or a hardship.
"I got married at the age of 20 and used to sell vegetables at the market until my mother-in-law advised me to grow these vegetables by myself and sell them for more profit. That was a good idea, and she arranged a plot of land for me. I've worked this land now for 35 years, but the land doesn't belong to me. In our community, women don't own land, it belongs to men," she explains.
As she started out, Yeo knew she needed to be more business-minded and, following conversations with women in her neighborhood, they set up a savings group. Unfortunately, there was little structure to the group and some women who borrowed from the group did not pay back their loans.
It was years later that Yeo found out about CARE's support and she helped established a new savings group, based on CARE's flagship Village Savings & Loans Association model. She adds: "This approach allowed us to strengthen our group spirit, savings and especially the repayment of loans taken out from the group. Every Sunday we each put in 500 francs (0.86 $US cents) and from that we can give each other loans. We repay our loans with interest, so our fund can grow." Thanks to the success of the group, Yeo's association was selected for further support from CARE, supported by H&M Foundation, including enterprise training.
When Yeo wanted to expand her business, she couldn't get a traditional loan as she didn't have the collateral required since she doesn't own a house or the land she farms, she adds: "When we go to the bank to ask for a loan, we're denied because we have no collateral." However, thanks to CARE's partnership with a local microfinance provider, Yeo was able to take out a low-interest loan of around US $2,500. She is now confidently repaying her loan and she is extremely proud of what she has achieved:
"Thanks to my fields I have been able to send my children to school and put food on the table. My fields have given me so many things, and a lot of strength. I am optimistic for my future. I see myself as a woman entrepreneur who makes decisions and contributes significantly to the expenses of my family. I see myself owning a home in five years and I know I am on the right track."