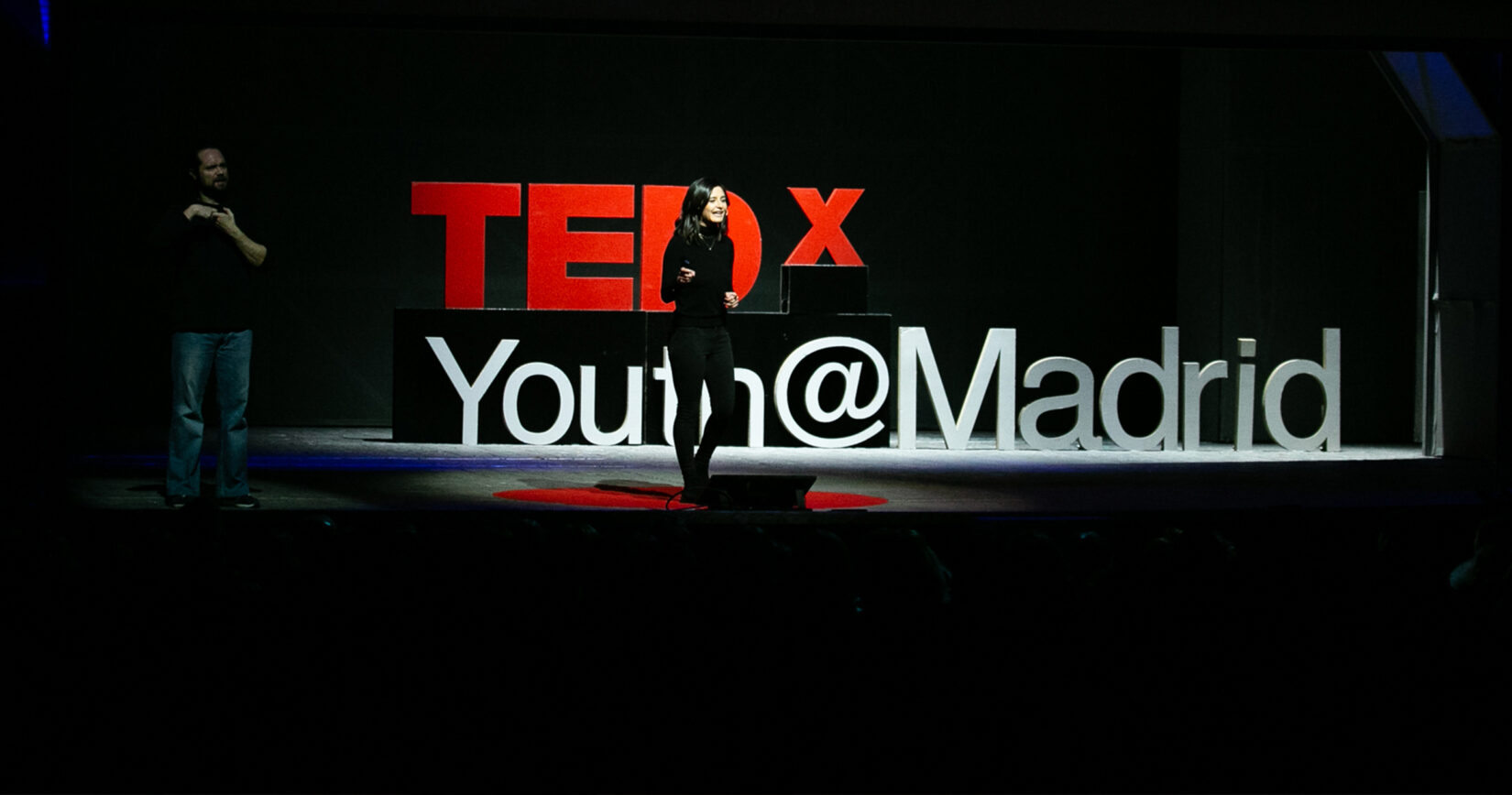 Alejandra Acosta Jiménez works to advance gender equality in Spain.
More than 45,000 girls and women in Spain are victims of sex trafficking. That fact may come as a surprise to most Spanish people, but it is no surprise to Alejandra Acosta Jiménez.
"The biggest challenge I face in my work to advance gender equality is a lack of awareness in my community about gender issues, especially sex trafficking," said Alejandra, a Spanish social worker and founder of Break the Silence. The nonprofit fights against human trafficking in Spain through education, advocacy, and technology. "They think problems like this are very far from them and that they can't do anything about it."
This lack of awareness about modern slavery in Alejandra's community is what drives her advocacy work and has led her to discuss her work with Parliament as well as with the king and queen of Spain. Her organization works across government, civil society, and the private sector to educate the public and develop strategies against trafficking.
"When society is indifferent to injustice, nothing can change," said Alejandra. "If people are not aware that equality is urgently needed, they won't fight for it. But when they are aware, they can make a difference."
As a result of her work, more victims now have access to justice, more businesses have committed to fight against modern slavery, and more civil society organizations are working together to raise awareness about the scourge of trafficking in their communities. All of these efforts mean we are a step closer to achieving equality for girls and women.
For Alejandra, #EqualEverywhere means that "One day, every girl will have the access to opportunities that allow them to be totally free from sex trafficking and any form of modern slavery."
All Hands on Deck
During the COVID-19 pandemic, under Alejandra's leadership, Break the Silence has increased its focus on developing capacity-building programs for airline employees, nurses, police officers, social workers, and other front-line workers to identify human trafficking victims. It also is increasingly focused on tracking how sex trafficking victims can be exploited on the internet and social media platforms during lockdown. Alejandra is a strong believer that all hands on deck are required to fight trafficking — particularly tech companies, given the increased use of online activity during the pandemic — because, "with the right tools they have the possibility to literally save lives from exploitation."
Alejandra is heartened by progress she sees in the broader gender equality movement, pointing to the #MeToo campaign and efforts of feminist groups that have made people more aware of the realities of gender inequality, and the need to fight discrimination and stereotypes. Her own advocacy work started when she was 18 and has now taken her to national and international high-level panels, a journey that she says is proof that no action is too small or insignificant.
"I want to be able to tell my grandchildren that they have equal rights because my generation fought for them, and that selling girls and women for sex trafficking is not normal or acceptable," she said. "Everything starts where you are, so use what you have wherever you are."