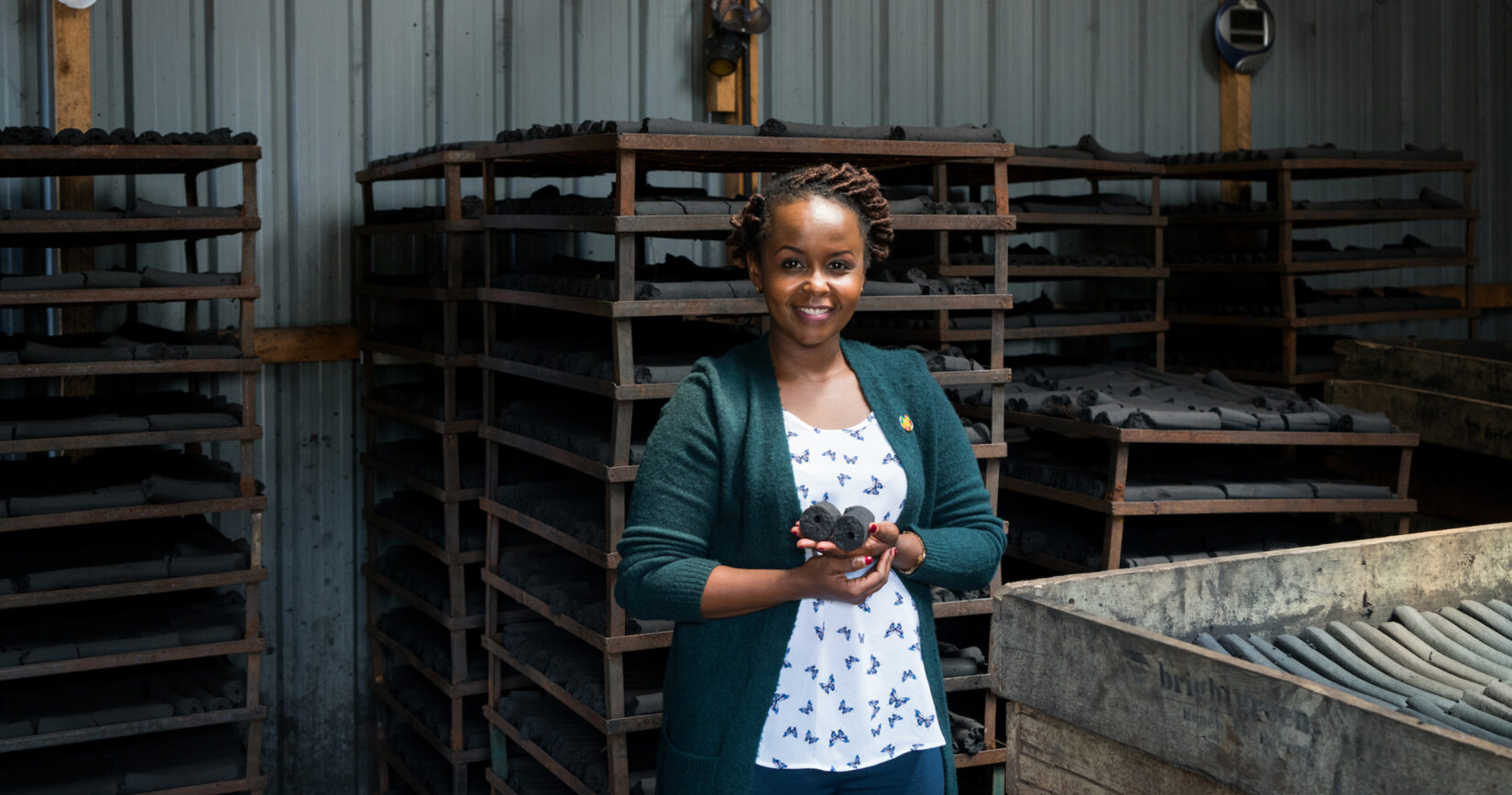 Chebet Lesan at a factory where her sustainable charcoal briquettes are manufactured.
While on holiday at Mount Kilimanjaro, Kenyan entrepreneur and climate change activist Chebet Lesan was devastated by the depleted forests around her — the result of locals chopping and burning trees for cooking fuel. These practices were also common in her native Kenya, prompting Chebet to come up with a clean, affordable solution. She wanted to help protect the environment, but also to improve the respiratory health of women and provide them with the tools to lead their own businesses. We spoke to Chebet to learn more about her women-led company, BrightGreen, and how it embodies the mission of #EqualEverywhere.
What does #EqualEverywhere mean to you?
To me, #EqualEverywhere means equipping women with the tools and resources they need to be agents of change.
How do you advocate for equal rights for girls and women?
For the clean cooking sector to really thrive and succeed, women need to be included at all levels of the value chain, from manufacturing to sales and distribution. This is something we really focus on at BrightGreen. We are a women-led enterprise working to provide clean, affordable, and efficient fuel for low-income families. We work with local artisans and source 80% of our raw materials from women in and around Nairobi. With women being the main users of household energy around the world, it's important to have women at the forefront of progress in this sector.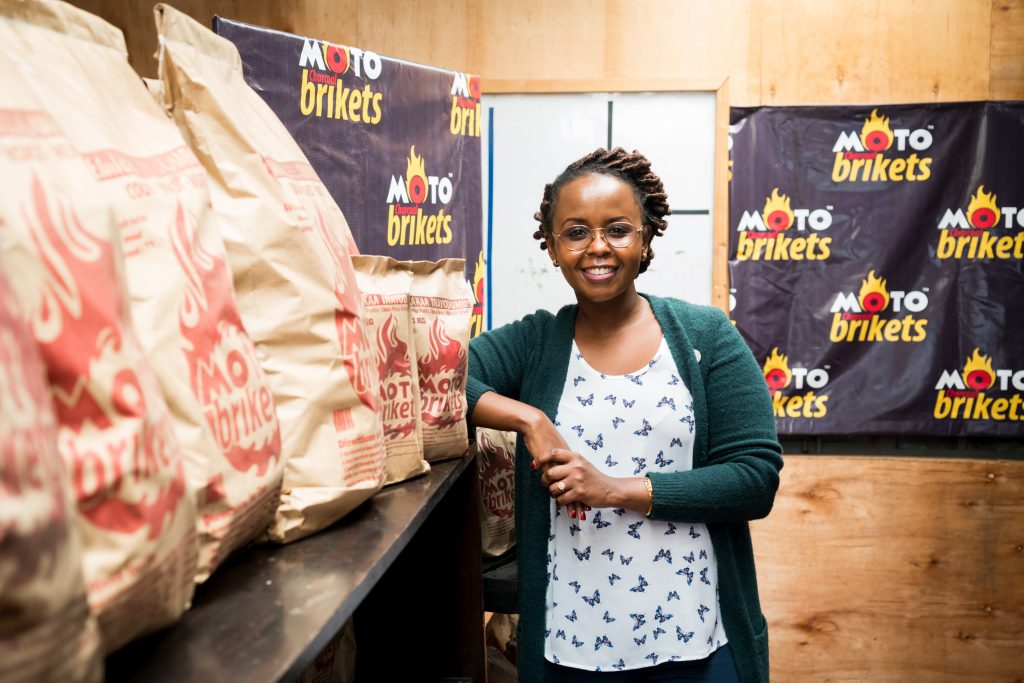 What motivates you to do this work?
When talking about sustainable energy, I hear a lot of emphasis put on solar and wind power, but we need that same level of support when it comes to cooking. I know from firsthand experience how harmful the smoke from dirty fuels can be. I remember when I was little, I would visit my grandmother's home, and it was constantly filled with smoke from cooking. I see the way that access to clean cooking technology can transform lives and create healthier, safer homes, especially for women and girls, who are disproportionately affected by this issue. I started BrightGreen because I wanted to provide women with the tools to change their lives.
What progress are you seeing as a result of your work?
BrightGreen partners with independent women entrepreneurs who own their own kiosks or markets to distribute our charcoal briquettes. We give them proper sales training with an emphasis on advancing product awareness and influencing behavior change in their communities. This gives them not only the resources to earn an income, but also the knowledge to help others and create lasting impacts among friends and family. Between 2016 and 2018, we sold over 500 tons of briquettes, grew the company to a team of 10 permanent staff members, helped Kenyans save upwards of $35,000, and provided incomes to over 100 people, including 30 women distributors.
What progress are you seeing in the wider gender equality movement?
Throughout the last few years, I've seen the clean cooking sector become significantly more focused on supporting women entrepreneurs and recognizing the potential of women as agents of change. One example is the new Women in Clean Cooking mentorship program launched by the Clean Cooking Alliance, Sustainable Energy for All, and the Global Women's Network for Energy Transition. Initiatives such as this are providing more and more women with the professional leadership opportunities to make a real impact in our communities.