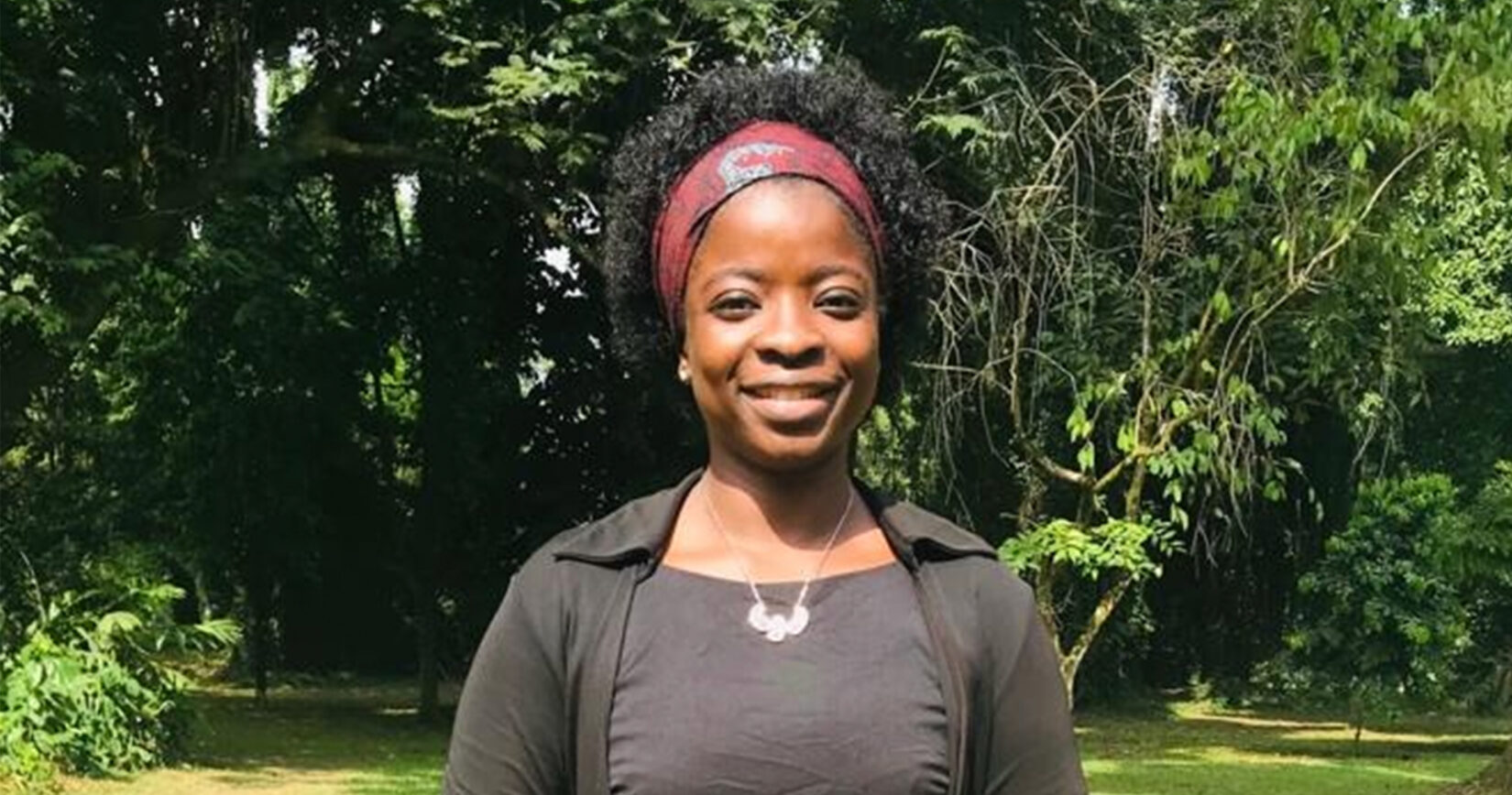 Whether it's revamping her radio program or organizing community events, Stephanie Ewi Lamma is creating more spaces where girls and women are able to take the lead on climate decision-making for their communities.
Growing up in a rural forest community in Cameroon, Stephanie Ewi Lamma always had a deep and abiding respect for her natural environment. But while looking for ways to get involved in climate action, she noticed that one critical group was left out of the conversation: girls and women. That discovery inspired Stephanie to use her own voice to shape inclusive environmental policies that better represent everyone everywhere with Forest, Resources, and People in Cameroon. We need all ideas on the table to find solutions to the climate challenge, and Stephanie knows that when girls and women have the skills and confidence to speak up, the whole world benefits. That's why this Young Climate Advocate is committed to leading by example and showing girls and young women how they can harness their power to save our planet. And she's not backing down.
What does #EqualEverywhere mean to you?
#EqualEverywhere is about providing opportunities for all girls and women, and giving them the space to take the lead in decision-making for their communities.
How do you advocate for equal rights for girls and women?
I'm committed to shaping policies and programs that support women entrepreneurs in rural communities. To do so I conduct socioeconomic research in forest communities, run an environmental awareness radio program, manage community conservation and livelihood projects, and engage with national and international stakeholders to fight climate change.
What motivates you to do this work?
I strongly believe that natural resources should be managed sustainably for the benefit of everyone everywhere. This holds especially true for the rural poor, many of whom depend on natural resources to generate their livelihoods. Poverty and natural resources are interconnected, which is why the rural poor need improved, equitable access. They are in the best position to ensure sustainable management, but we need good governance to achieve this.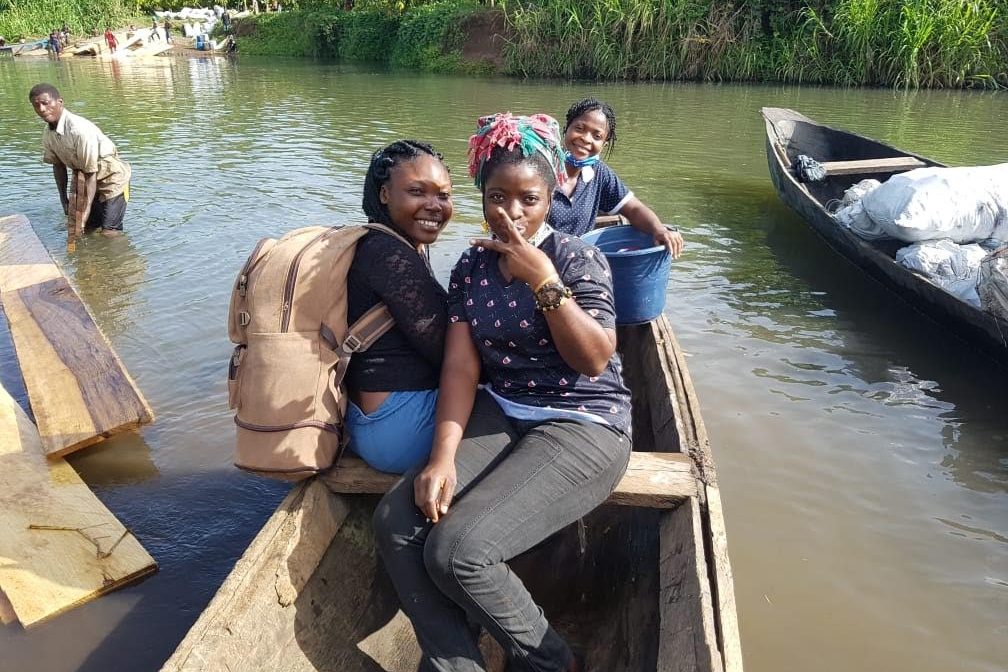 How has your experience with gender discrimination shaped your work to advocate for girls and women?
After doing research in rural forest communities in Cameroon, I noticed that women were excluded in projects and decision-making about natural resources. This catalyzed my advocacy to strengthen women's rights to access natural resources and have a voice in these conversations. I also saw the need to develop programs that supported youth and women entrepreneurs to both improve representation and elevate rural voices — and not just in Cameroon, but across the world. These realizations motivated me to accept a position with the youth advisory board of the Youth Against Slavery Movement, revamp my radio program Eco-voice to add a young person's perspective, and organize the Miss Environment FOREP 2020 Pageant to build capacity for young women in climate justice.
What are the main challenges you experience in your work to advance gender equality?
Being a young woman who is not afraid to use my voice to stand up for other women — while empowering them to use their voices, too — creates insecurity in most men in my communities of work. This can affect how my intentions are perceived.
When I was conducting research for my master's dissertation on women's participation in climate action in the Bimbia-Bonadikombo Community Forest, I found that rural women are practically absent from these efforts. They rarely help with making decisions about community forest management and REDD+ projects that aim to reduce emissions from deforestation and forest degradation. There are several crucial factors as to why they're left out. In my work, I've seen that women are more likely to have low self-esteem, inadequate knowledge about climate change, and limited access to forest land. They often don't hold positions of authority, particularly in certain traditions and cultures.
Sometimes, the total lack of funding for development and capacity building projects hinders important work that could bring about necessary solutions and change. Restrictions on support from donors and funders have only been worsened by COVID-19.
What progress are you seeing as a result of your work?
When I see young women admire my work or dream of becoming like me someday, I know I'm making a difference. In an eco-club I help with, we asked the kids to write a letter to their future selves. One of them wrote that they want to be like me when they grow up. In another instance, I mentored a young girl during her internship with my organization. In her final intern report, she shared that I inspired her to pursue a master's degree in a climate change. Moments like these give me hope.
What progress are you seeing in the wider gender equality movement, and what are you hopeful for?
More Cameroonian homes are allowing girls to get involved in environmental protection. And rural women are beginning to find interest in forest land issues, climate change, and conservation because they're starting to notice changes in agricultural patterns. As they become more determined to use their voices, they're seeking out places where they can feel safe to express themselves.
This has led to the adoption of more than 20 forest management policies in the rural communities I work in, with more and more women being included in the decision-making. Those in power can no longer ignore how crucial women are to resource management programs and projects.
What will the world look like when girls and women are equal everywhere?
More alive. More vibrant. We'll see more work happening on the ground.