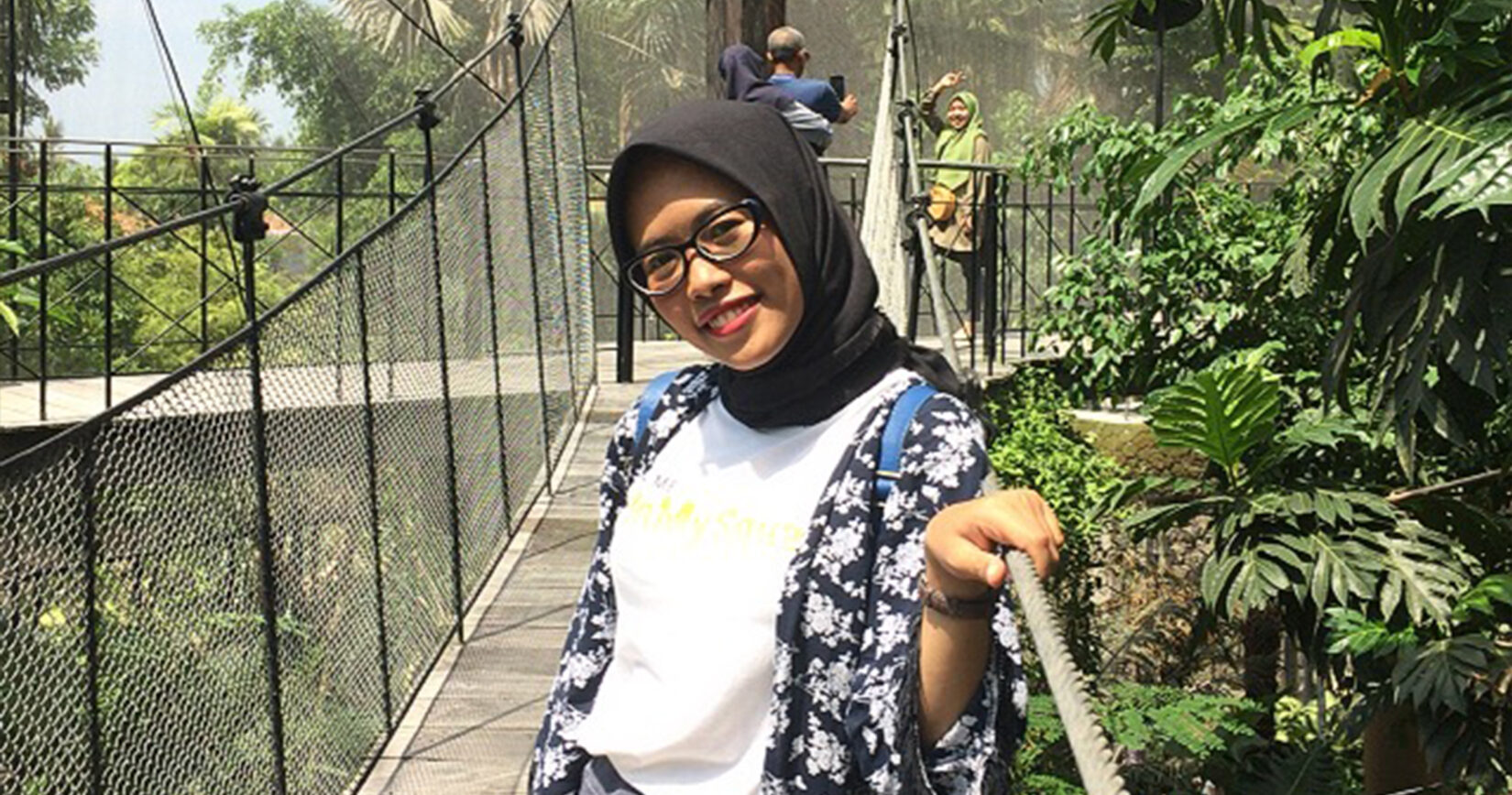 Haniffa Arista Putri is an early childhood educator and volunteer in Denpasar, Bali. As a volunteer, she helps raise awareness among adolescents about risky sexual behavior and reproductive rights. Haniffa also served as a project officer, applying her writing and social media skills to fighting for the fulfillment of sexual and reproductive rights.
What does #EqualEverywhere mean to you?
Scrolling through Wikipedia's list of women's firsts, I could not help but feel proud of their achievements. Yet it seems unfair there is no list of men's firsts. Glorifying women's firsts  unfairly reinforces assumptions that they are not capable of excelling, even though we all know all human beings, regardless of gender, have the potential to accomplish something, as long as they put in the effort.
#EqualEverywhere means everyone must be respected and treated the same, without discrimination based on sex, color, race, ethnicity or religion. We must eliminate such bias, since nobody can choose the color of their skin, where they were born and raised, nor their sex at birth.
Why do you advocate for equal rights for girls and women?
Every human being in this world has a different role to play. As clichéd as it may sound, I believe my role and responsibility is to advocate for equal rights and I am more than happy to fight for it.
What motivates you to do this work?
My belief that basic human rights matter is what motivates me. I believe that everybody should be treated equally, since no one has the right to own another person.
What are the main challenges you experience in your work to advance gender equality?
Everything is difficult when so many of us still accept the division of people into castes where one group or class is conferred more rights than others. Furthermore, in many countries, social systems have absorbed ingrained patriarchal beliefs, making real reform hugely challenging. When the social system itself is the problem, men also suffer along with women, something few men realize.
What progress are you seeing as a result of your work?
While I am gradually encountering more traditional-minded people willing to listen to women's opinions, I know we need to do more. Some people around me still believe that women should stay at home and have no right to choose whether to marry or have children. More positively, the notion that education is important for everyone regardless of their gender is gaining wider acceptance.
What progress are you seeing in the wider gender equality movement?
Societal awareness about the gender equality movement has grown as more people are exposed to education and information. On the one hand, men are allowed to take on tasks or roles that were traditionally assumed to be feminine. On the other, women now have better choices as they decide what is best for them. Slowly but surely, our efforts are spreading and I think we can realize a world where we are equal everywhere.