Photo: Nsentip Twins Foundation
19-year-old sisters Uforo and Eduek Nsentip (De Nsentip Twins) are passionate gender advocates, and through their work on education and storytelling, they are helping girls and women gain confidence and learn essential life skills to reach their full potential. They shared their thoughts on the power of mentorship, representation in STEM fields, and defying social stigmas/breaking free of societal expectations.
What does #EqualEverywhere mean to you?
To us, #EqualEverywhere simply means the right to life and freedoms irrespective of gender, race, geographical location, or other forms of classification.
Tell us more about your work and how it helps you advocate for equal rights for girls and women.
We started the Nsentip Twins Foundation, which aims at serving humanity and nature by encouraging the achievements of the United Nations Sustainable Development Goals (SDGs) through our activities. We've already launched different projects to address issues like mental health, climate change, access to education, and gender inequality. And that's just the start!
One project we're particularly proud of is Girls Community for Change, an initiative that promotes gender equality. We started it in December 2021 to tackle key issues affecting girls and young women psychologically, emotionally, physically, socially, and financially, and highlight these issues: period poverty, access to quality education, inequality, gender-based violence, climate change, and mental health.
One of the ways we do this is through a mentorship program for female tweens, teens, and young adults which equips them with life skills — from self-advocacy and self-defense to entrepreneurship. Mentees also receive career counseling and have the opportunity to learn about adolescent sexual and reproductive health, and girls' and women's rights.
So far, we have reached over 5,000 girls and women with our mentorship program. It's been encouraging to hear them share about how our program is gradually helping them grow, develop their skills, and make their dreams a reality. With more support, we plan to help girls gain access to quality education and impact 1 million+ girls and women globally in the years to come.
What motivates you to do this work? What inspired you to first get involved in this work and to start your organization?
We are constantly motivated because we want to be and build the change we hope to see in the world. Instead of complaining, we decided to take action. Instead of focusing on what could have been done, we decided to do what should be done. And instead of simply thinking about and imagining solutions to world issues, we decided to bring our ideas to reality.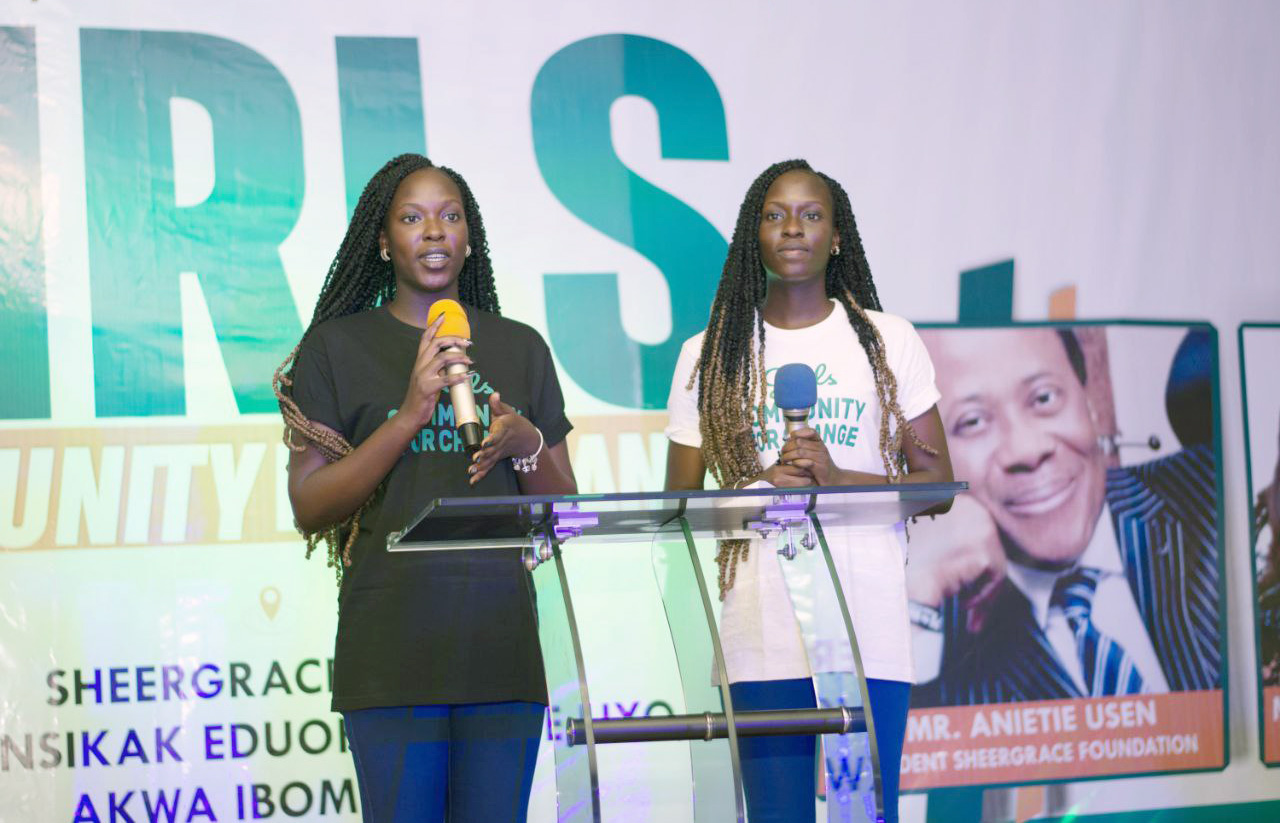 We started our organization two years ago at the age of 17. We felt that most people around us were affected by these issues and could not speak up, which inspired us to be the voice of the voiceless as well as create a platform for them to learn how to speak up. Seeing the great work of celebrity activists like Priyanka Chopra, Malala Yousafzai, and Angelina Jolie also inspired us to join the movement for a better and sustainable world by starting our organization.
What are the main challenges you experience in your work to advance gender equality?
One of the main challenges we encounter is the societal beliefs and norms that many have clung onto for years and which have impeded gender equality. This includes denying girls and women quality education because it is considered to be a waste of resources. This also translates into the business world and politics where men dominate these fields and women are not encouraged or motivated to enter them.
Additionally, as medical students, we see firsthand how girls and women are underrepresented in STEM [science, technology, mathematics, and engineering] because these fields are considered to be "masculine." This has made girls and women scared to reach for the skies because society will label them as rebellious or too ambitious. Some even worry that this misconception will make it difficult for them to find partners or build families.
These challenges often lead to stagnation in the growth and development of young girls and women around the world.
What progress are you seeing as a result of your work, and in the wider gender equality movement?
There is now more awareness about the SDGs than in previous years. We've helped promote them through both local and international interviews, shared booklets about the SDGs in public places, and partnered with organizations such as ARCedtech to teach the Goals in schools.
In December 2020, we also started an online petition that calls for including the SDGs in educational curricula around the world. We're proud that the petition has reached over 9,000 signatures globally including well-known activists such as Jenk Oz and Ella Daish, United Nations officials, organizations, and youths.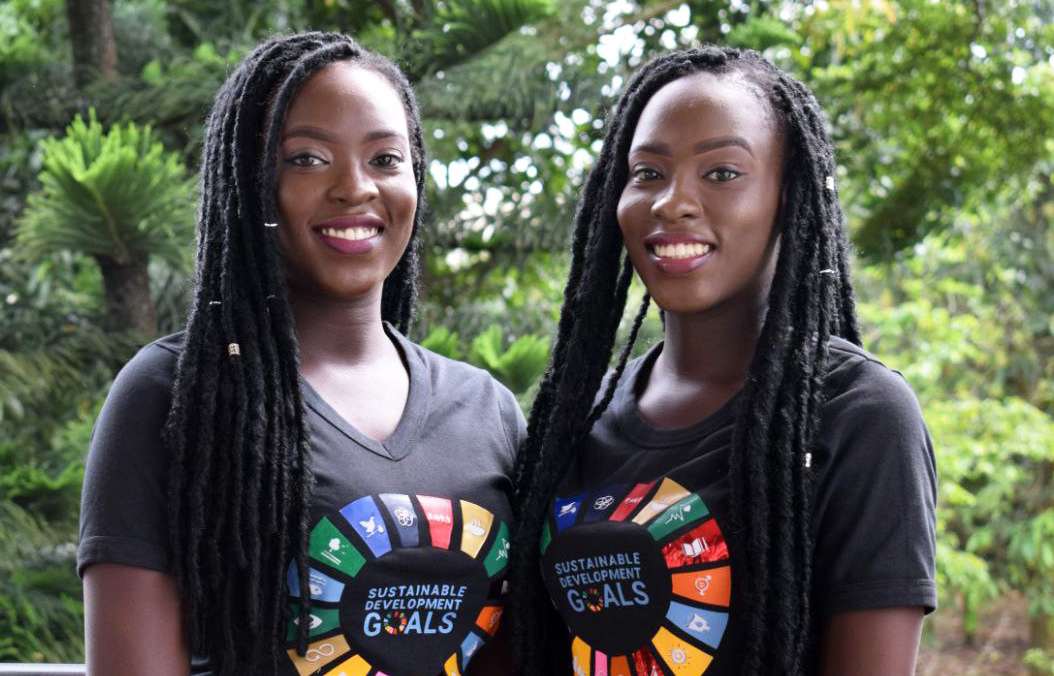 In the wider movement, we are excited to see that more girls and young women than ever before are being educated in developing countries. According to UNESCO, 180 million more girls have enrolled in primary and secondary education since 1995. Fortunately, more girls and women are making waves in STEM fields and there have been efforts to debunk the stereotype that STEM courses are for boys and men only.
What will the world look like when girls and women are equal everywhere?
When girls and women are equal everywhere, most of the world's issues will be solved! There will be an increase in the rate of economic prosperity and solutions to climate change, and a reduction of poverty and ignorance. There will be fairness, equality, and justice when it comes to the law. Discrimination and harmful stereotypes will be eradicated, leading to a higher quality of life for everyone.
We are hopeful for a future in which girls will realize that when society confines them to a box, their determination breaks its walls; when society calls them failures, their ambition proves them wrong; when society criticizes them, they share a story of how their criticism was their motivation; and when society shuts the doors on their goals, they say to themselves: "Warrior am I, and from the battlefield I emerge triumphant."