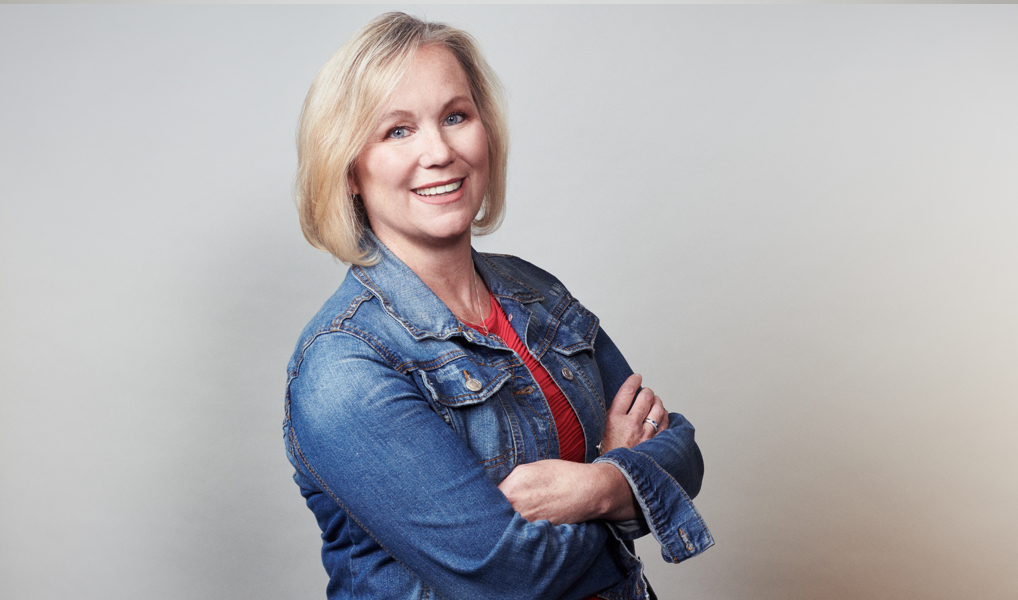 On International Day of the Girl, Christy Pambianchi, Verizon's chief human resources officer, wrote a letter to her daughter Sarah reflecting on the realities of being a female leader and the lessons she learned along her journey.
"Women are rarely given a paved path to pursue their dreams. We have to figure out how to move forward while navigating uneven terrain. It's what builds us, strengthens our resolve and prepares us to persevere," she shared.
When Christy started working in HR at Pepsi in the 1990s, there were very few women in the industrial sector. More times than not, she was the only woman on projects or teams. Despite her supervisors' support, Christy still found herself working twice as hard to prove that she belonged and deserved a voice at the table. It didn't take long for her to feel a sense of responsibility to open doors not only for herself but also for the next generation of women.
"When you are the only woman in the room, you go into fight or flight mode. You can either doubt your ability and question why you are there, or you can harness your fear to speak up and be heard," she says. "More importantly, there should never be one woman representing the voices of many. That's why we need to break down barriers not only for ourselves but for whoever comes next."
Pushing for Greater Equity
As the chief human resources officer at Verizon, Christy is responsible for 135,400 employees, helping them maximize their careers and realize their greatest ambitions. In the 18 months since her arrival, she has committed the full arsenal of her team to make sure gender equality is not only on the company's agenda but that it's at the top as a shared responsibility across leaders. She immediately took action to infuse greater equity in Verizon's processes, behaviors, and operations to ensure that women have equal opportunity to thrive professionally and never have to scale down their dreams. Core to Christy's strategy and commitment is to foster an inclusive culture so that every employee feels empowered to share their authentic selves and be seen and heard as vital contributors.
In addition to pay equity, some of the ways that Verizon supports employees that are especially important to women are flexible working hours, equity in pay, financial assistance for caregiver needs, paid and comprehensive parental leave, and switching to part-time status without penalizing their trajectory and benefits. Christy took it one step further to become an advocate for real equality, which meant helping women continue to climb the corporate ladder even when they need to take a step back to care for real life.
Thanks to Christy's fierce determination, Verizon has been recognized by some of the best measures of the industry, including Forbes as a 2020 Best Employer for Women.
Promoting People-Centered Policies
With the arrival of COVID-19, Christy led Verizon's response efforts to prioritize the safety of employees and remain responsive to their needs. Overnight, the lines between work and home merged, forcing parents to turn their lives on and off to stay on track professionally. As a mother of four, Christy was also juggling her roles as a kitchen table teacher and human resources leader.
She immediately took action and introduced a series of policies that were people-centered and empathetic to the realities many employees faced, especially women. Given the unprecedented closures of day care and eldercare facilities, Christy worked with her team to support a caregiver leave program and expanded backup care reimbursements.
One of Christy's most impactful contributions was dialing up humanity across the organization and leading by example. At the start of every conference call, Christy reminds her team members that it's okay and even expected to hear their children, partners, and pets in the background.
"We need to reassure our colleagues there is room for their whole self at work and that the signs of life around them — a baby crying, a dog barking, or an elderly parent asking a question — make them a stronger contributor and an even greater asset," she says. "For many years, our responsibilities as caregivers were largely considered a weakness, not a strength. However, we have the opportunity to rewrite the rulebook and show up for our employees in a big way."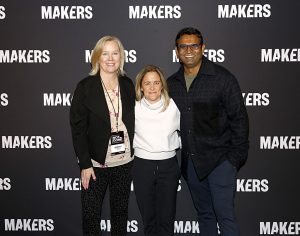 Looking beyond Verizon's walls, Christy has been very outspoken on the disproportionate pressures women are under as they try to shoulder the pandemic's economic and social burden. With millions taking a step back from their jobs and downshifting their careers, Christy has raised the alarm that we are at risk of unraveling decades of hard-earned progress and jeopardizing the future for girls and women.  She co-authored a letter with fellow Verizon female executives exposing the risks and realities of the current hurdles holding women back.
"When you look at the numbers, it's clear that women have been asked to take one for the team, return home, and retire their ambitions instead of receiving the support they need to stay actively employed," she said. "Our crisis response cannot be to sacrifice women's s contributions and the future of young girls. And if we don't stand up right now, we risk setting women's  rights back by decades, losing an entire generation of contributions at the start of too many promising careers."     
A Force for Equality
With the rise in unemployment exposing deep-rooted inequities, Christy joined forces with HR leaders from Accenture, Lincoln Financial Group, and Procore to launch People + Work Connect, a coalition to get people back to work. This collaborative employer-to-employer initiative brings together companies whose workforces have either been laid off or furloughed due to COVID-19 with firms in urgent need of workers. A key priority is to address the deep-rooted inequities further exposed by the pandemic by helping women from diverse ethnic and racial backgrounds find employment.
For Christy, when you are committed to accountability, you must be a force for equality. #EqualEverywhere starts by acknowledging where to improve so that women have a clear path for career advancement without being asked to sideline their ambitions. That means reversing the notion that gender equality is more than a diversity target but a seismic shift to how we support women through equitable business practices.
"It's our shared responsibility — men and women — to hold ourselves to the highest ideals of equality and commit to driving lasting change," Christy says. "Because when women rise, so does the world."