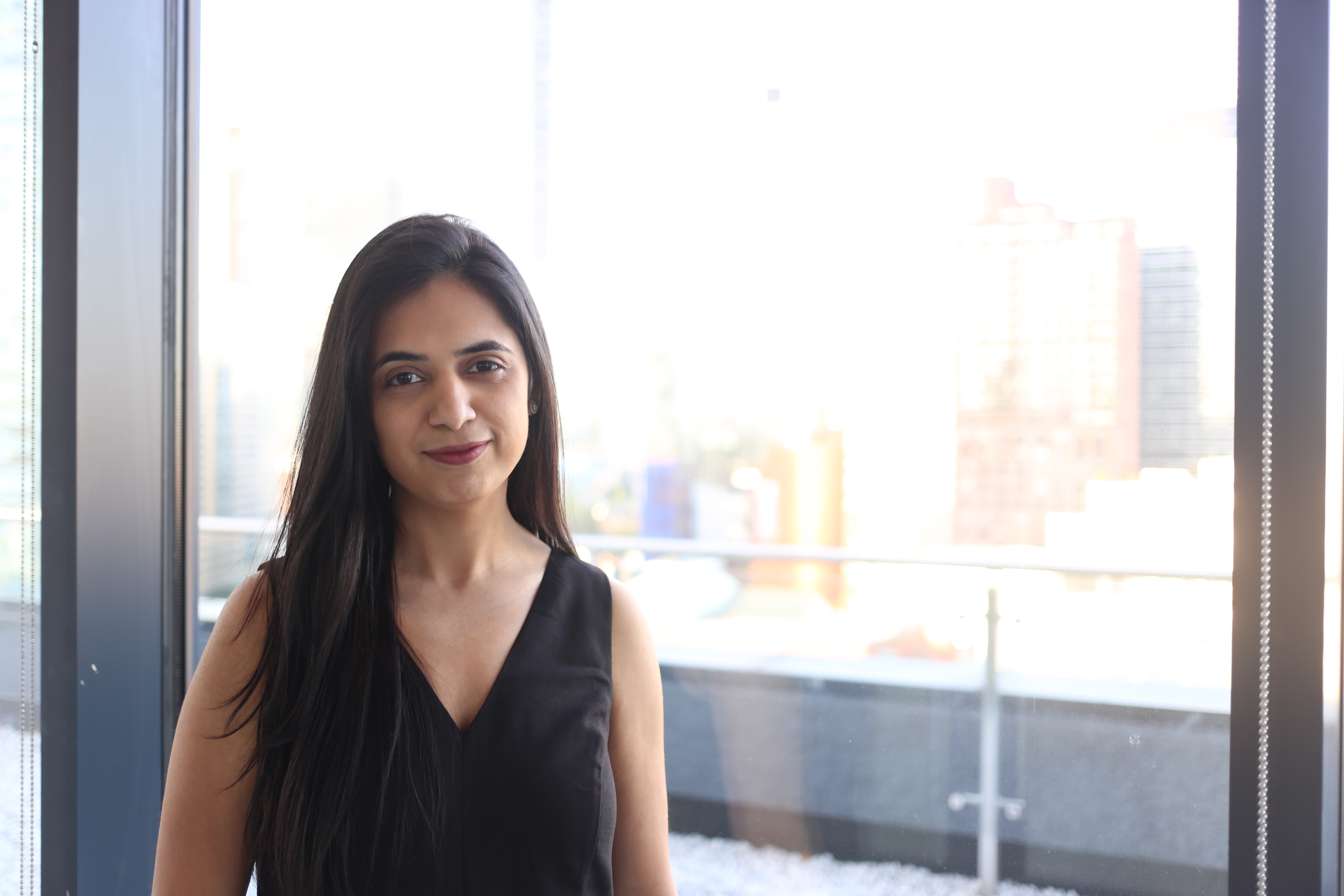 Priyanka Jaishinghani is a social entrepreneur, journalist, and advocate with a passion for making an impact. As the co-founder of a global mentorship program, GirlzFTW, she works to connect high school and college girls to inspiring mentors. Priyanka is also driving impact through her work as Managing Editor of Conscious Magazine and as a member of the World Economic Forum's Global Shapers community.
What does #EqualEverywhere mean to you?
#EqualEverywhere means closing the gender gap so women have access to equal opportunities.
Why do you advocate for equal rights for girls and women?
Almost 1 billion girls and young women lack the skills they need to succeed in a rapidly changing labor market. Women remain underrepresented in leadership and management positions both publicly and privately. According to Women, Business and the Law, globally, there are only six countries that give girls the same working rights as men. In addition, only 5% of women hold CEO positions across leading Fortune 500 companies.
These daunting statistics make me want to balance the playing field by investing in women across the globe.
What motivates you to do this work?
Growing up, I lived in the United Arab Emirates, Mexico, India, and the U.S., where I realized that girls and women needed more real life mentors. Indeed, irrespective of geography, girls face similar issues worldwide. My conviction that it is up to us to tackle adverse norms and promote positive role models motivated me to co-create GirlzFTW in 2017 (FTW stands for For The Win). It is gratifying that today, I'm building those very resources and platforms that I wish I had when I was younger.
GirlzFTW made it possible for 16 mentees hailing from India, Canada, and the U.S. to connect with inspiring and powerful mentors to help achieve their goals. Currently, girls participating in our network represent over 70 countries — from Ethiopia to Bangladesh.
What are the main challenges you experience in your work to advance gender equality?
As  a global program, GirlzFTW encounters many types of gender inequality and provides a platform through which girls can share their stories. On the one hand, some countries have jumped miles ahead by introducing progressive laws and more tolerant societal norms. On the other hand, women in far too many countries must fight hard to even obtain a seat at the table.
A key lesson I have learned is that  the first step toward narrowing the inequality gap is to instill confidence among women and girls by equipping them with the skills they need to speak up for themselves. Strengthening their voices requires concerted effort and deliberate networking.
What progress are you seeing as a result of your work?
Through global mentorship, GirlzFTW is channeling the magic of women every day. We do this by connecting girls in high school and college to inspirational and amazing women from diverse fields, industries, and backgrounds.
In 2019, we hosted the first 'The Girlz, RTW (Run the World) Conference', held as a collaboration between The World With MNR, Trinity College, and GirlzFTW. The event provided girls at the University of Toronto access to training, empowerment, career development advice, and mentorship. Over 100 girls came together to connect and network with like-minded female leaders.
What progress are you seeing in the wider gender equality movement?
Technology and a range of social media platforms are allowing us to amplify our voices beyond the usual advocacy communities that we naturally connect with.  We've seen how a single tweet or video can spark a larger movement and create a multiplier effect.
While we have a lot of work ahead of us, women are rising and demanding a seat at the table — whether in politics, board rooms, or in the workplace. It is especially encouraging to see more diverse groups coming together in ways that allow decisions for women to be made by women.