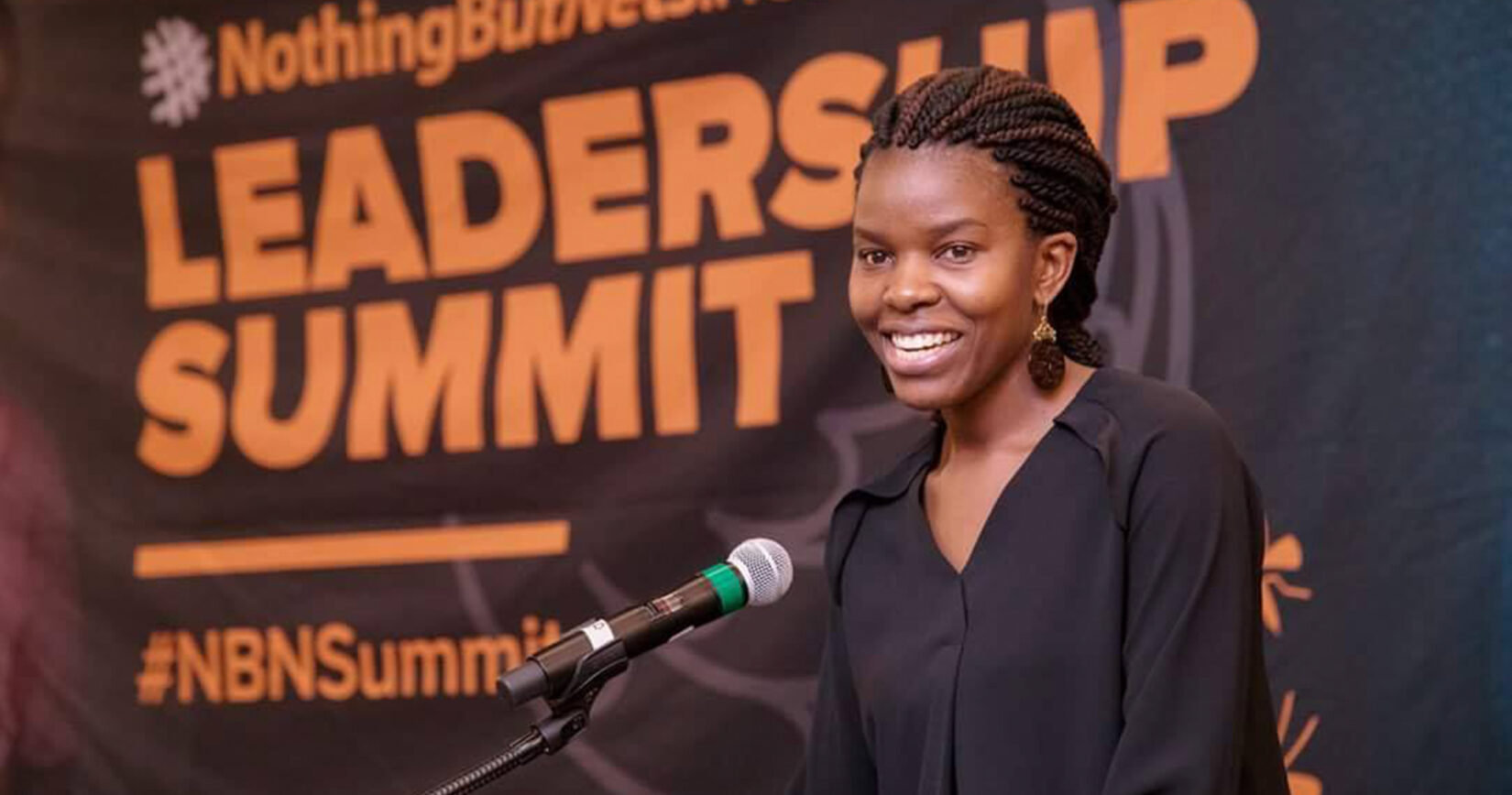 Winter Okoth speaking at the Nothing But Nets Leadership Summit.
Winter A. Okoth grew up in a remote rural area of Kisumu, Kenya, where she saw malaria devastate communities, particularly mothers-to-be and their children. Determined to make a difference, she developed an interest in medical research and STEM fields like science and mathematics as a high school student. Winter rose to the top of her class and became a leader and mentor to her fellow students. At school, she advocated for a collaborative learning agenda for high achievers and helped lead a science club aimed at tutoring students in math and sciences. She was also the first girl from Gagra Secondary School to attain the highest university entry points.
What does #EqualEverywhere mean to you?
#EqualEverywhere means equal education, equal rights, equal justice, equal voice, equal opportunities, equal income, equal health care, equal resources, equal balance, and unity. #EqualEverywhere, put simply, is freedom.
How do you advocate for equal rights for girls and women?
I advocate for equal rights for girls and women through a variety of leadership and advocacy organizations. I founded Pamoja Kenya Mentorship Alliance with the goal of empowering youths in schools and universities through mentorship. As a scientist, I am also engaged in STEM outreach programs to encourage girls and women to become leading scientists and engineers. Additionally, I am actively engaged in the United Nations Foundation's Nothing but Nets campaign as a malaria champion.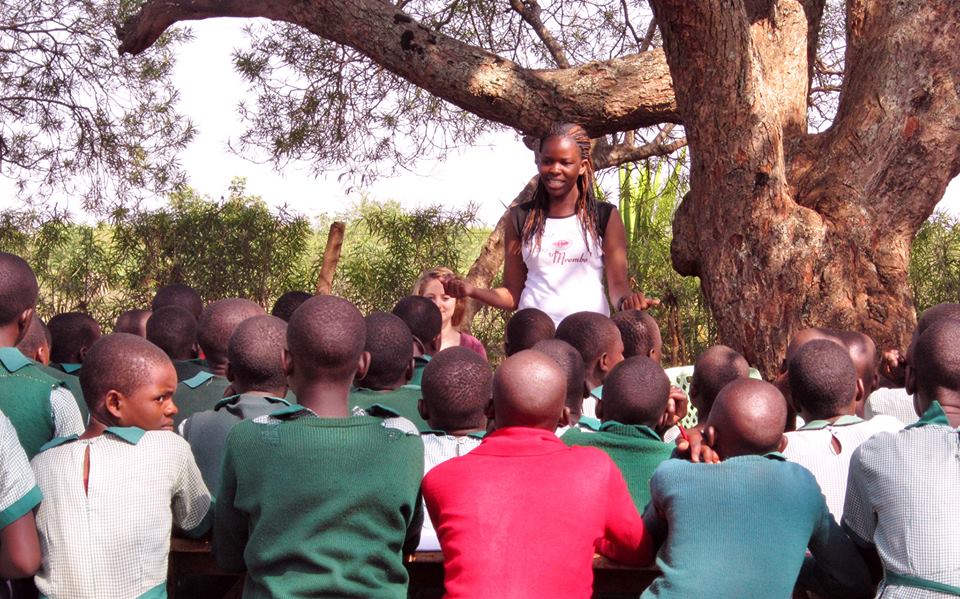 What motivates you to do this work?
I come from a remote, rural area in Western Kenya that is mostly affected by malaria, a life-threatening killer disease robbing so many children and pregnant women of their lives especially in sub-Saharan Africa. Because of it, I developed a passion for science, specifically medical research to better understand infectious diseases, finding therapeutic measures or cures and advocating for girls and women to pursue careers in science and STEM. There are so many challenges that all students in high school face: the lack of sufficient educational necessities, the lack of school fees, and the lack of electricity. At night, we have studied using kerosene lanterns, candles, and sometimes even the moonlight. However, girls are at a greater disadvantage when it comes to education because of cultural norms that find many of them left in the kitchen and getting married off at a young age. Such practices have greatly impacted the educational progress for girls, with some that either come to school for the sake of it and others who have lost hope in STEM courses completely. A girl's achievement in academics and leadership had been deemed somewhat impossible in my society, but I was able against all odds to accomplish all of these, enabling me to be a role model in my community.
What are the main challenges you experience in your work to advance gender equality?
It's hard to be a girl and woman in this world. We face gender inequality and inequities right from the beginning at a young age with cultural stereotypes and discrimination. Young girls remain marginalized and have less access to resources like education. Gender stereotypes appear to exacerbate the gender gap in STEM, leaving the field to be perceived as male dominated. Such stereotypes can potentially negatively influence young girls' and women's aspirations to have an interest in STEM subjects at school or enroll in majors in the field at universities or pursue careers in these areas.
What progress are you seeing as a result of your work, and in the wider gender equality movement?
I'm always thrilled to see an increase in the number of girls and young women completing high school and college, especially those situated in the remote rural and underprivileged areas. And it always makes me happy seeing my mentees becoming empowered young women — as   leaders in business, in STEM, and as entrepreneurs making positive change in their communities and beyond. However, there is still a lot of work to be done to reach even more girls and women in underprivileged areas and ensuring more girls have access to an education.  My hope, in turn, is to be a role model as a lady scientist to young girls in my community, to our generation and to future generations of scientists.
In which part of life are you most committed to taking action on gender equality, and why?
I advocate for girls and women in every setting with a key focus on education. By educating and giving a girl a chance to fulfill her potential, you will have educated and enlightened a whole village and society. Like the African proverb says, "If you educate a man, you educate an individual. But if you educate a woman, you educate a nation."
After this story was published, Nothing But Nets adopted a new name: United to Beat Malaria. Learn more at beatmalaria.org