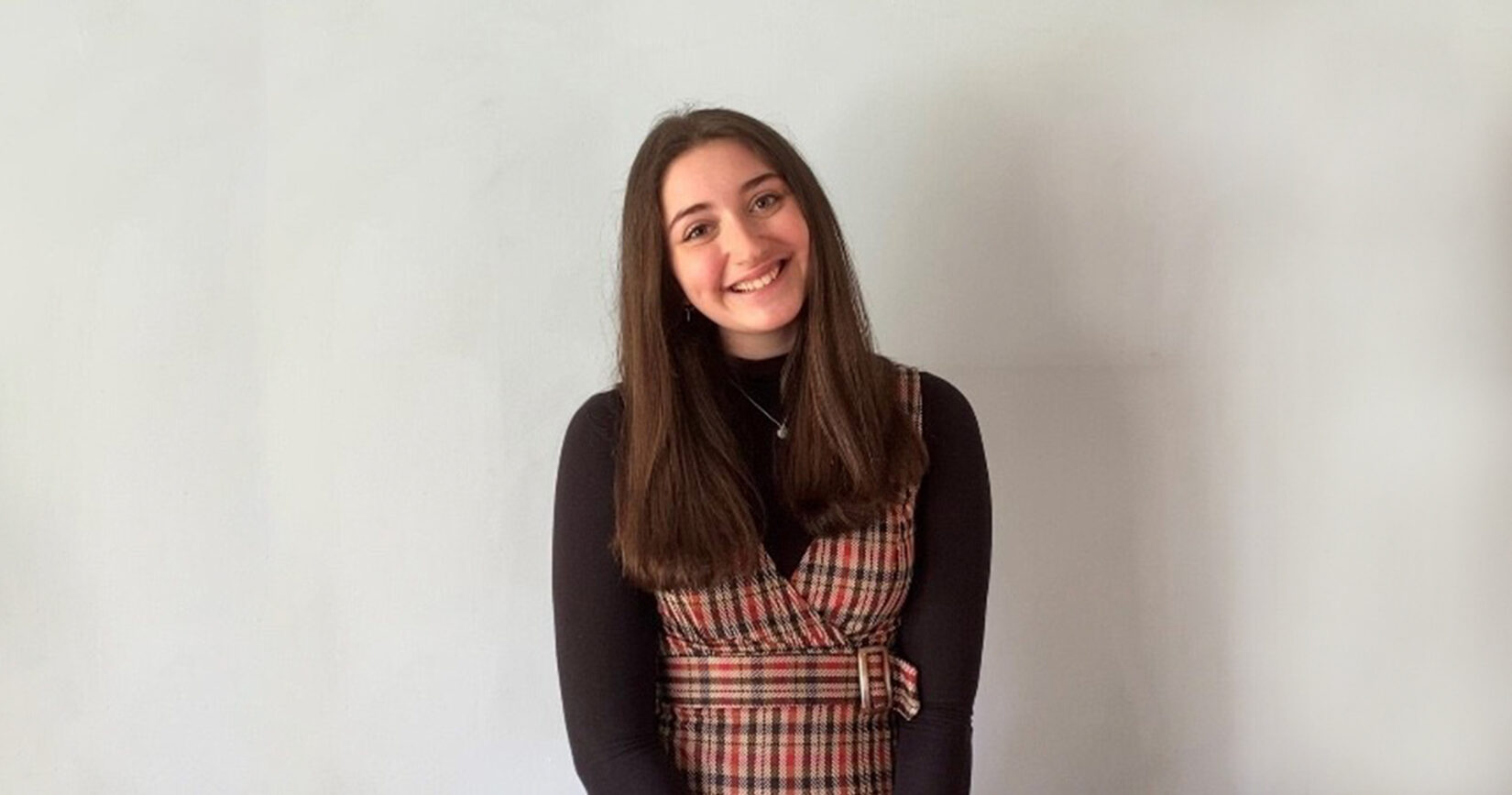 Rebecca Stern, the president of the Girl Up Pennsylvania Coalition and the Girl Up Great Valley High School Club, is a strong advocate and leader of menstrual equity in Pennsylvania. Inspired by leaders and the growing equality movement, she has hosted civic engagement summits with her state's representatives like Rep. Kristine Howard and congressional leaders like Rep. Chrissy Houlahan to discuss creating a federal law to ensure menstrual products are provided in bathrooms. She has also worked tirelessly at breaking the period stigma at her own high school by collecting data and helping to push for dispensers so that every girl may have free access to menstrual products.
What does #EqualEverywhere mean to you?
#EqualEverywhere means that every girl and woman is guaranteed universal human rights and has a voice.
How do you advocate for equal rights for girls and women?
I unite large groups to push for girls' and women's rights with a special focus on menstrual equity right now. Our initial efforts were going well, but got stalled by red tape with the budget process and the COVID-19 pandemic. However, periods don't stop for pandemics! We organized a community drive and collected about 150 pounds of female personal care products for local low-income women. We also hosted a civic engagement summit to discuss the prospects of a 2019 legislative proposal to ensure access to menstrual products for all and organized a menstrual equity advocacy day to require Pennsylvania schools to provide menstrual products in bathrooms.
Menstrual equity is essential to ensure equal rights of girls and women. Periods can result in missed class time or work, infection, and feelings of shame and low self-esteem. To help change the culture around menstruation at my own high school, I've collected data based on the survey, "State of the Period," to continue to push for free menstrual product dispensers from the social venture Aunt Flow for our school.
I also co-founded Girls TogetHER, a nonprofit girls mentoring program, at the end of my freshman year. It aims to foster self-confidence, leadership skills, and passion for social impact for girls in the fourth through sixth grade by pairing them with female mentors in high school. We've held three summer camps and five workshops so far with more than 100 participating mentees and mentors. Giving girls a female mentor at this critical time puts them on a path to success and helps them to find their voice before they enter middle school, where girls' self-esteem tends to plummet.
What motivates you to do this work?
Leaders like Lynette Medley, the founder of No More Secrets, a nonprofit menstrual product distribution hub, constantly inspire me. I learn more about the reality of period poverty in Philadelphia every time I listen to Lynette tell stories. She is relentless in her advocacy and on-the-ground work in the community, and I am in awe of all she has been able to accomplish. At the Girl Up PA Coalition and GVHS Club we've been able to support No More Secrets with drives and small fundraising events, too.
What are the main challenges you experience in your work to advance gender equality?
One of the main challenges I experience is not being taken seriously because I am a young person. It often takes a lot longer to get replies and to move things forward because I am a teenager. And I find I have to prove myself and provide evidence of my work.
What progress are you seeing as a result of your work?
I am seeing more conversations around menstruation and period poverty at home, in school, and in my local community. It is not as much of a taboo as it was even a year or two ago. We hope we'll be able to add menstrual product dispensers in bathrooms this year. I think it will help us to launch even more conversations about period poverty in Philadelphia and around the world. And it is incredible to see the Girls TogetHER mentees blossoming into strong, young women.
What progress are you seeing in the wider gender equality movement?
We now have our first female, Black, and South Asian vice president, Kamala Harris, and we are finally seeing her and other incredible Black organizers like Stacey Abrams get the attention they deserve. I am seeing the gender equality movement become much more intersectional and focused on politics. And I think we are all seeing that change comes from the power of the female voice and vote.
In which part of life are you most committed to taking action on gender equality, and why? For example, at work, school, home, or at the polls.
I am most committed to taking action on gender equality in school. Girls at school are susceptible to gender inequity that potentially could steer the course of their lives. It's an issue that people have become more open to learning and discussing at school. We have had many Girl Up discussions, and it has been amazing to talk about taboo subjects and grow our perspectives as a group.
What will you challenge others to do?
Use your voice! Start difficult conversations around taboo subjects. Help de-stigmatize topics like the period and gender inequity.