Ganga Buke attends a meeting in Mandoshi village, India.
For the past 10 years, Ganga Buke has been working with Chaitanya, a non-governmental organization that works on furthering girls' and women's rights in India. She has focused her work on convergence, helping to blend the efforts of civil society with that of local government through the 3D Program for Girls and Women. 
The 3D Program helps to advance gender equality and girls' and women's empowerment by helping local governments to work more efficiently across departments and with civil society and the private sector, while strengthening women's voices and platforms to hold government accountable.
With the 3D Program, Ganga is working in three villages in the Khed block of Maharashtra to form village convergence and planning committees, or VCPCs.
The VCPCs have created a platform for girls and women to meet with local government officials to raise issues of concern, discuss them and come up with solutions, says Ganga. It's an effort not always possible to achieve through other existing committees.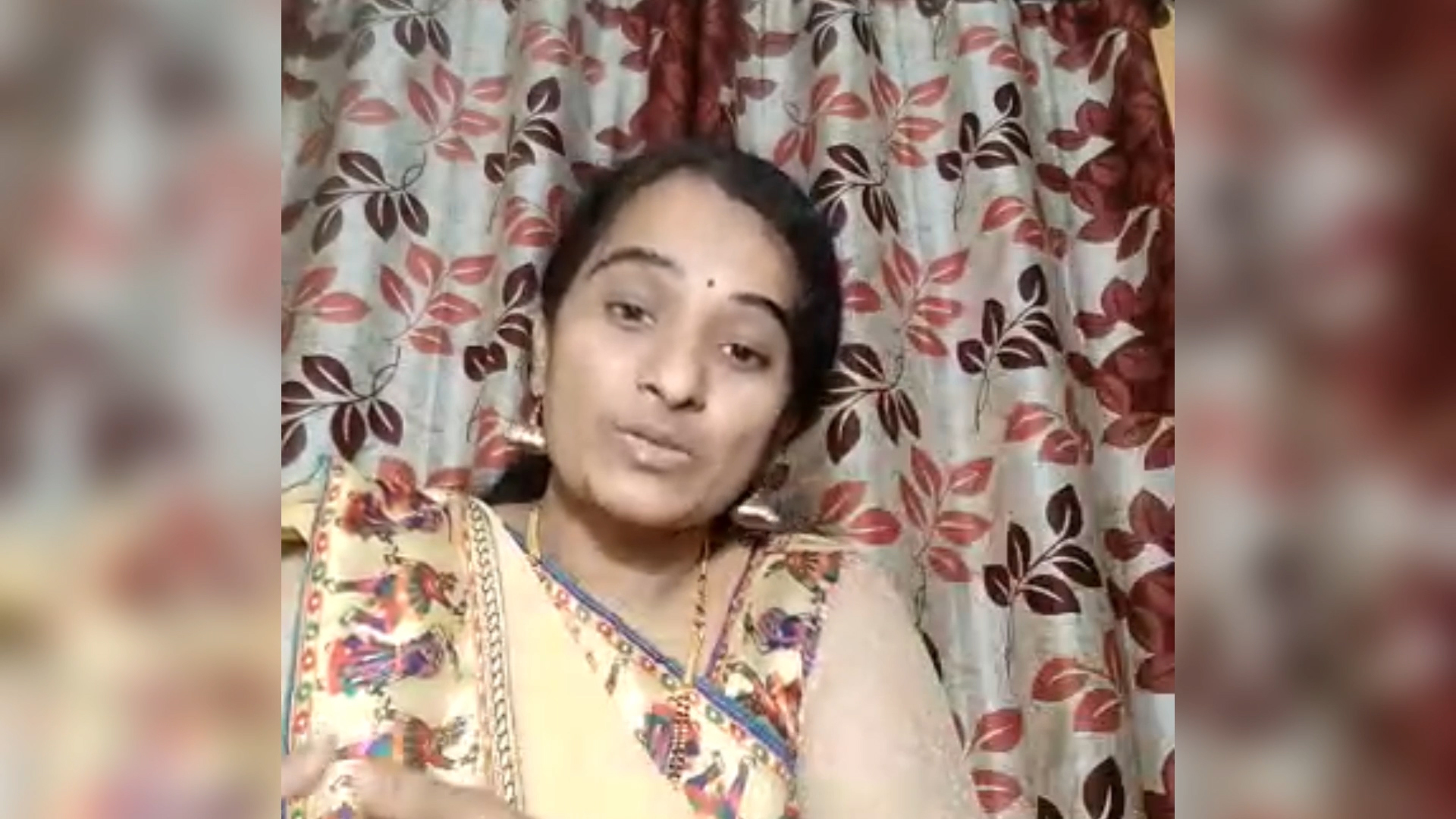 "I am motivated to do this work because by sharing a little bit of information and creating this small intervention, we are able to solve many old and new problems," says Ganga. "This small intervention has a big impact and girls and women are involved in the process." 
The other added benefit, Ganga says: Women trust the VCPC process because they are the contributors and problem solvers. 
 "Problems get solved because of their efforts," she says. Once the COVID-19 pandemic swept across communities in India and countries around the world, the vital role of the VCPCs as village-level problem solvers and advocates became apparent. Issues raised at VCPC meetings have included addressing homelessness, ensuring food rations are received, developing demonstration projects to economically empower girls and women, and securing menstrual hygiene management products. 
The committees include girls and women, and men who are elected officials and representatives of government departments.  
"Before the VCPCs, it was a challenge to mobilize women to participate in the gram sabha (regularly held village forums)," said Ganga. "They thought the gram sabha is not for them because they are women. But we have helped them understand that they, too, as members of the village, are a part of the gram sabha." 
While at first it was difficult to convince the women, they have slowly seen through their experience in the VCPCs that it's possible to negotiate and hold discussions with local officials. Now, Ganga says, they believe they can be active participants.
The other barrier that needed to be overcome: finding a time for meetings. 
The schedules of women and government workers are often different and don't easily match. Ganga says it was difficult at first to arrange schedules for the VCPC meetings to begin the process of solving problems together. But through her and the 3D Program's efforts, they worked hard to coordinate schedules to find a suitable time for meetings.
"The impact of our work is that women trust the VCPC process," said Ganga. "They participate fully and are willing to take on leadership roles to solve problems with government officials on the village and block levels."  
Ganga is eager to build on Chaitanya's ongoing work with the 3D Program in the three villages, and beyond. 
"Our goal is to establish VCPCs in many more villages," she says.