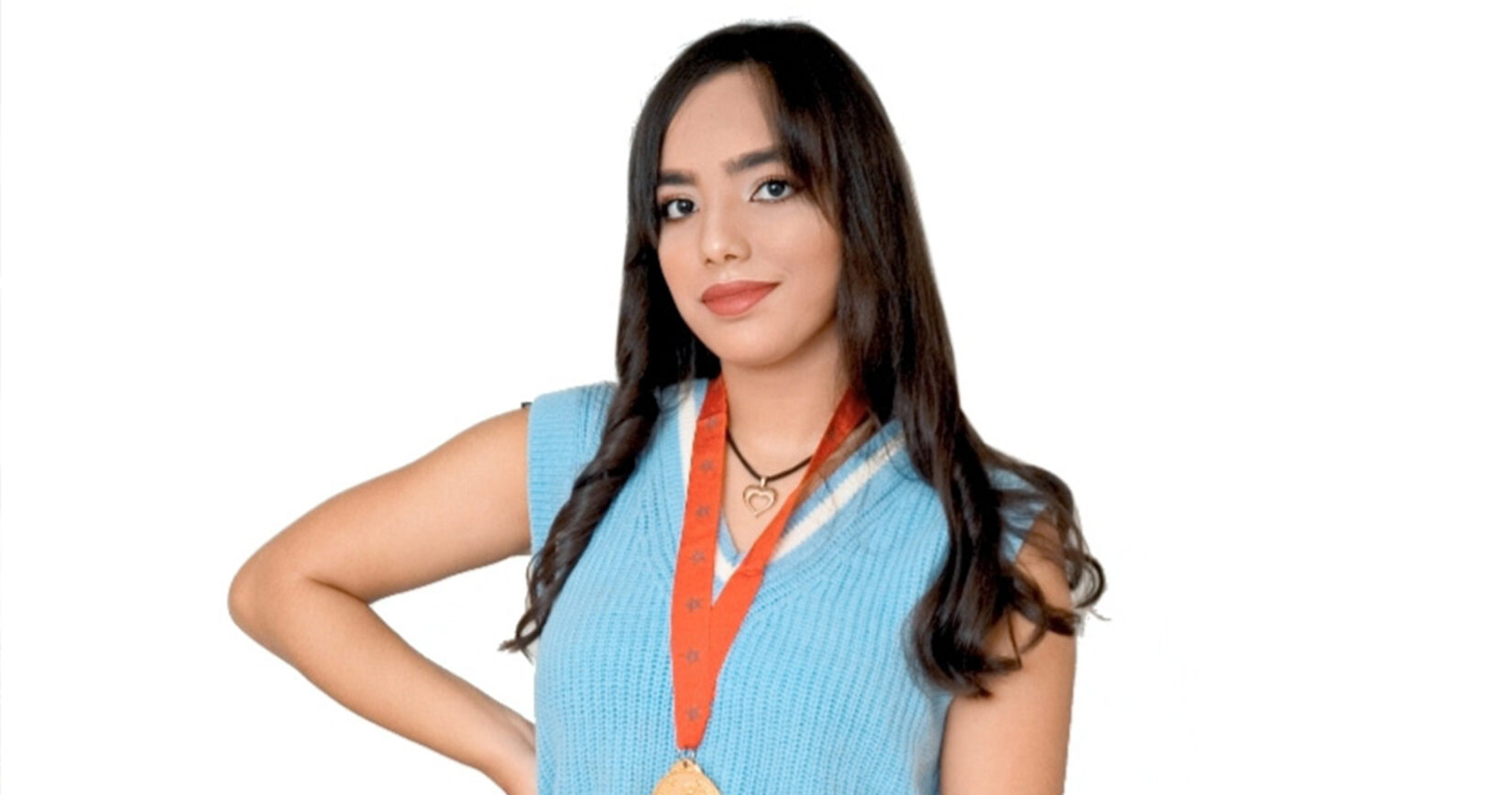 A trailblazer for women's soccer in Morocco, Rania was the first girl to try out for her school's team and was confronted with discrimination and slurs when she made the team.
Growing up in Morocco, Rania Harrara spent evenings during the month of Ramadan playing soccer in a local garden with her family and neighbors. It's where she fell in love with the sport, and where she discovered her talent for it.
But when she became a teenager, everything changed. Even though she was becoming an adult, her world and its possibilities weren't expanding. Instead, it seemed to be getting smaller. She started hearing admonitions about behaving properly that had not been directed toward her older brother: "Don't laugh too loud." "Sit correctly." "Don't play sports."
"For the Arab community that I belong to, I represent my community's honor," she says. "To some, playing soccer as a girl is dishonoring it."
Though it wasn't explicitly forbidden for a girl to be on her high school's soccer team, none had ever tried out. So Rania decided to become the first. "I was determined to disrupt the status quo and show other girls that pursuing their passions was nothing to be ashamed of," she says.
She made the team, but she never felt truly a part of it. Despite her attempts at being treated as an equal, Rania says many of her male teammates ignored her both on and off the soccer field, refusing to pass her the ball during games or acknowledge her presence during practice.
"Persevering through misogynistic slurs and fighting for my position on my school's soccer team is one of my proudest and most valued achievements," she says. "While I won and deserved my spot, the slurs never stopped."
LEVELING THE PLAYING FIELD
Although Rania eventually decided to quit the team, that wasn't the end of her soccer career. At the age of 15, she decided to launch her own soccer club where other girls and women in Morocco would feel welcome. "The discrimination I faced as a girl in a male-dominated sport is what inspired me to take action," she says. "I wanted to create the safe and empowering space that I needed when I was younger."
And her efforts didn't stop there. During her senior year of high school, she persuaded school officials to start a girls' soccer team that her younger sister now plays for. Then, in 2021, Rania helped organize the country's largest-ever soccer camp for girls. It drew some 300 participants from across the region, and she's hoping to expand that number in the future.
"By 2050, I hope to have opened three football academies in Africa to showcase hidden talents among young girls on the African continent," she says.
For Rania, now 18, soccer has taught her lifelong lessons about teamwork, perseverance, and leadership. But when resources and access are restricted to boys and men, sports can teach the wrong lesson. It's how some boys learn at a young age to feel superior, she explains. "Girls should be allowed to play sports as much as boys because we all deserve the same opportunities and spaces." By making sports like soccer more inclusive, she believes society can start to reverse harmful stereotypes and norms.
FROM TEAMMATE TO LEADER
Rania is also flexing her skills off the field. As a member of Girl Up Morocco, she's part of a global movement of girls and women across the globe who are joining forces to fight for gender equality.
As a leader for Girl Up's Arab World Coalition, she's helping tackle social issues like gender-based violence from her perspective as a young woman. This includes helping develop a youth curriculum to broach an otherwise taboo topic. "This allows us to start conversations that are hard," Rania says. "It's a big issue in the Arab world, and we never talk about it."
"Girl Up allowed me to see that there are girls in many other countries who are struggling with the same problems I am, and facing inequality because of their gender, too," she says. "It's empowering to join a safe space where we can all talk about these issues together and help create our own solutions."
She points to the fact that 60% of girls and women in Morocco lack access to menstrual products as another example of gender inequality in everyday life — and why having diverse representation and perspectives among those in power is so crucial.
"People who are in leadership positions are not taking it seriously because the majority of them are men," she says. "You can't solve a problem for something you've never experienced in your life."
After meeting so many inspiring peers from across the globe, Rania now recognizes the power of her own voice, the power of sports — and her own potential as a leader. Now studying at Stetson University in Florida, she is pursuing a double major in cybersecurity and political science with an ambitious goal in mind: to become Morocco's first woman prime minister.