Phyllisia Ross performs at the Nothing But Nets Leadership Summit in 2020.
Through her work as a singer, songwriter and pianist, United Nations Foundation Global Health Champion Phyllisia Ross wants women to know their place in the world is essential. The philanthropist and entrepreneur says we all need women's brilliance and light to make the world a better, fairer world. 
What does #EqualEverywhere mean to you?
Equal everywhere means that no matter where you are in the world, no matter how old you are, no matter what color you are, no matter what your socioeconomic status may be or orientation, – we all get a fair and an equal opportunity to chase after our dreams and be the people we want to be in this world. 
How do you advocate for equal rights for girls and women?
I attempt to use my life, daily, to advocate for equal rights for girls and women because the world needs us. The world needs our perspective and our light and our brilliance and all the things that we have to share. We make the world better. 
But we don't have equal opportunity in this world.  We have to continue to strive to make that possible so that one day we can say that we do, and the world will be even better than it is now. 
What motivates you to do this work?
What motivates me is all the people that have come before me and all the people that are going to come after me. As a young woman living in this day and age, you can clearly say and see that we are here because of the women before us. And we can clearly say that the women after us are also relying on us to continue that work, to make it possible for us to continue breaking glass ceilings and show the world what we're made of and why we are so important.  
What are the main challenges you experience in your work to advance gender equality?
The main challenge I experience in my work to advance gender equality has a lot to do with double standards. To even be in the room as a woman, I feel like we have to exude so much more excellence, be so much more cautious, be so much more ready.  There are so many superficialities that go along with being a woman in the business as well and being in the music industry especially. I definitely face  those challenges but I enjoy showing people that women are dynamic forces and  we can step up to the plate and still succeed.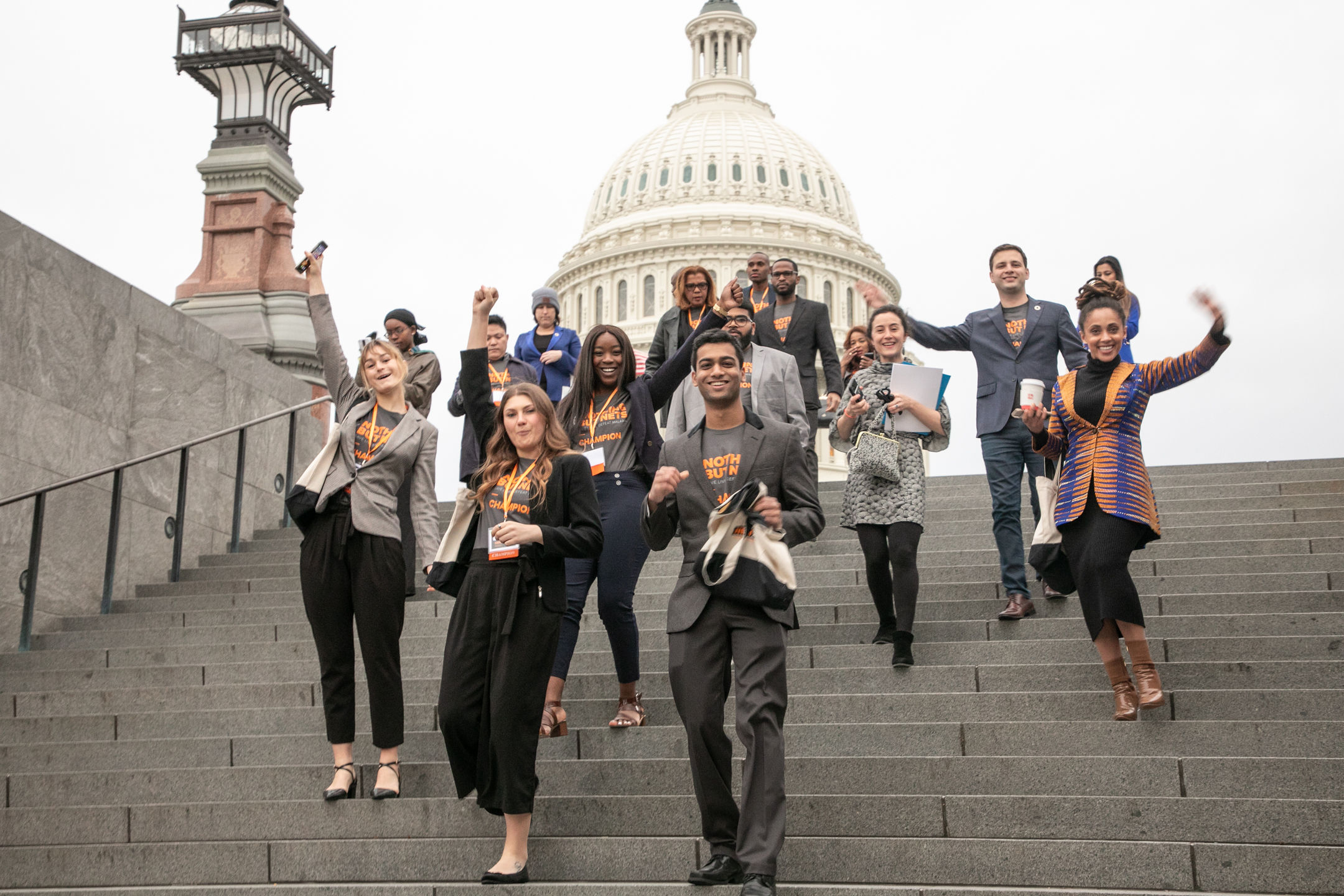 What progress are you seeing as a result of your work?
My work inspires other women to shine their light to show the world what they are made of. It is the best and most gratifying experience. My fan base is mainly women, and they come out and support me. They support my businesses. They support my music. They come to my shows. They lift me up and they tell me they do so because they feel that's what my work does for them. That is what my life's work is based on. It's about uplifting and empowering other women to be their best selves and love themselves in the process. 
What progress are you seeing in the wider gender equality movement?
I definitely see progress in the wider gender equality movement because across all ages from the youth to the elderly — you see women continuing to shine their light and letting their voices be heard, wherever they stand and whatever color they are from all corners of the world. It's so inspiring to me as a woman who is fighting for gender equality. It shows us that we are all responsible for being who we are in the world because the world needs us. 
In which part of life are you most committed to taking action on gender equality, and why?
In my professional life, I am most committed to taking action on gender equality. I'm lucky to say that in my personal life I feel like all of the men around me — from my family to my friends — have a great understanding and a great respect for women. It's more in my professional life, where I have felt that I have met people, who may not see things the way I do and the progressiveness I want to see in the fight for gender equality. It's why I'm committed in my professional life to continue showing why women should be paid equally and why we should be respected in our work.  
What will you challenge others to do?
I challenge others to treat women equally. I challenge girls and women to treat ourselves equally. 
To believe we deserve to be treated equally. To enforce in our schools and in our workplaces and in our personal lives that we deserve and should expect respect and honor. To know our place in this world is important.
After this story was published, Nothing But Nets adopted a new name: United to Beat Malaria. Learn more at beatmalaria.org