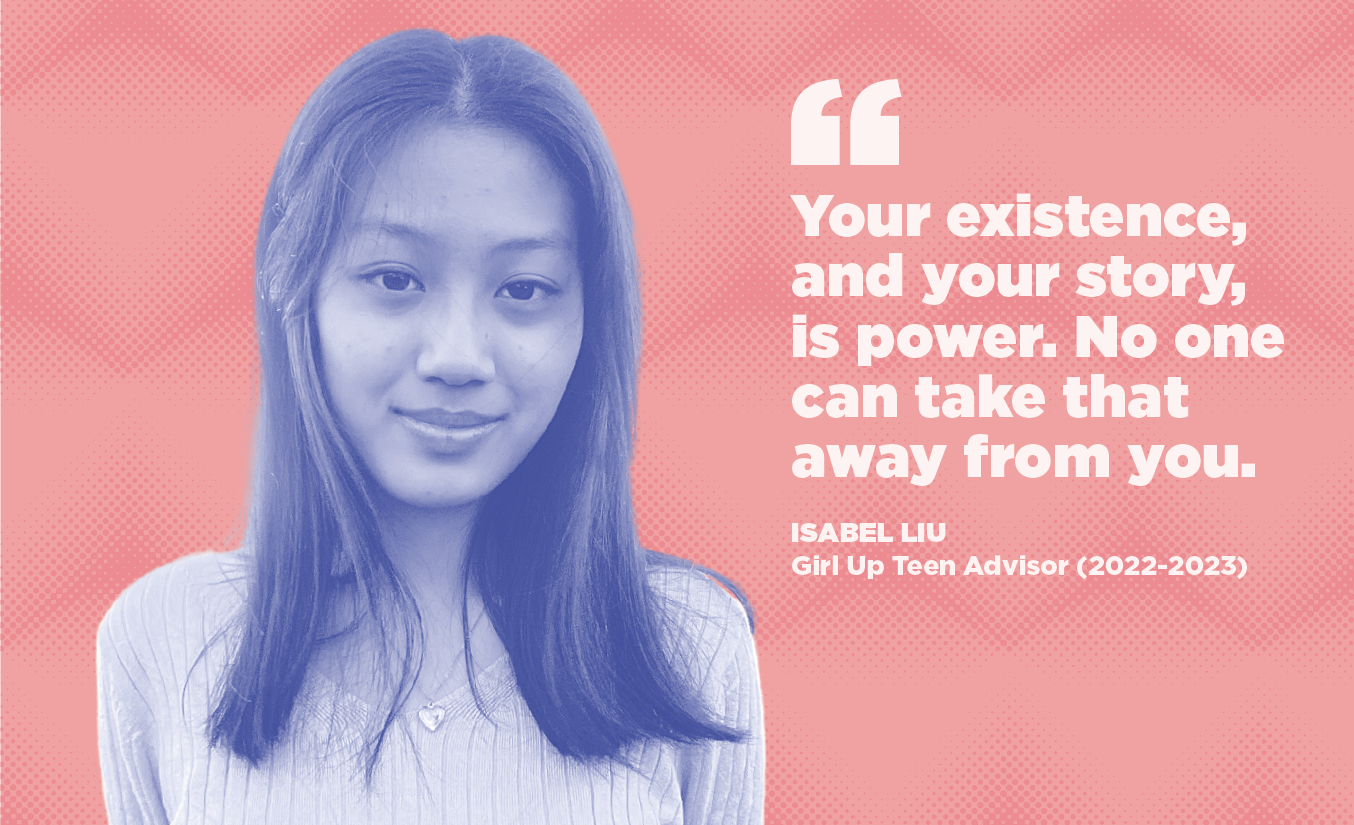 Isabel Liu wants to leverage technology for social good. As a Teen Advisor for Girl Up and a Community Ambassador for the free coding camp Kode with Klossy, the 17-year-old Taiwanese American teenager has witnessed the gender disparity in STEM firsthand. Now she's raising her voice in rooms traditionally dominated by boys and men to help reclaim and reshape what's possible for the next generation of computer scientists and storytellers, regardless of their gender.
Why do you think storytelling is such a powerful tool when it comes to advocating for the rights of girls and women?
Storytelling is how we have always passed down human history, and it is how I like to pass on my values and experiences, too. I feel incredibly blessed to be a part of female- and genderqueer-centered organizations like Girl Up and Kode with Klossy, which have lent me their platforms to speak out on issues I care about, such as the gender disparity in STEM [science, technology, engineering, and mathematics]. Carrying my stories with me, I have interviewed female CEOs, performed spoken-word poetry incentivizing feminist philanthropy, emceed festivals celebrating gender justice advocates, and connected with girls around the world to better understand our collective needs and dreams. Because storytelling is such a fundamental aspect of human existence, it is something that I think resonates with all of us.
Everyone's story is unique, and that is what they bring to the table. I remember in the beginning of last year, when I was invited to be on a panel alongside Taiwanese scientific and government officials, I was so frightened because I thought I did not have anything worthwhile to say. How could I possibly compare myself with people who had lived and worked my lifetime three times over?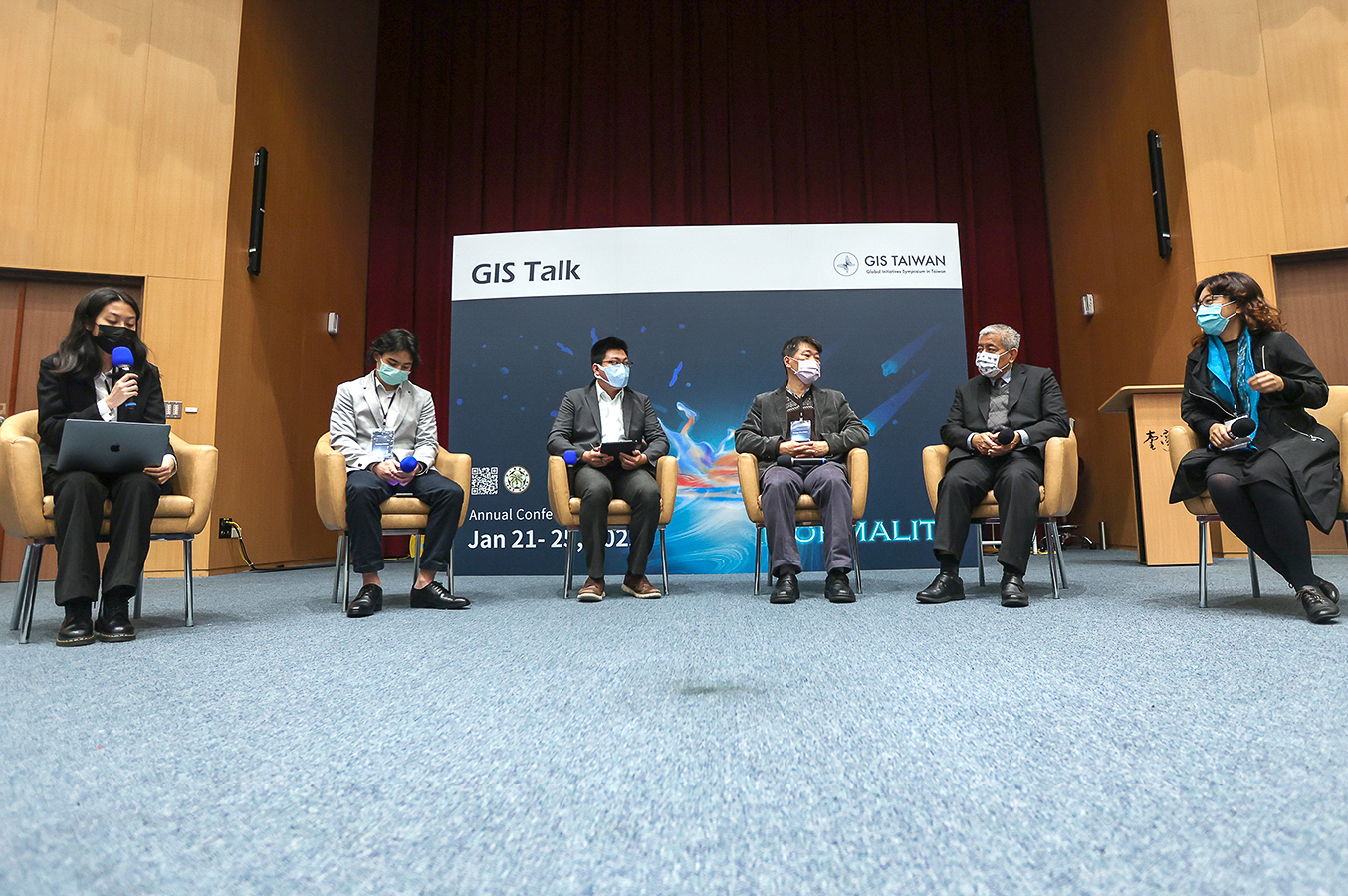 But when I got up onto that stage, I realized since all of the other panelists were men, and were all much older than me, they could not think like me, a 17-year-old girl. I was able to introduce ideas regarding youths and girls that other panelists could not think of, or were unaware of, because they had not experienced it themselves — ideas that put female and genderqueer youth at the forefront of social change.
That is why I spend a lot of my time writing and speaking, to make other girls realize that their stories are also worth sharing. Your existence — and your story — is your power. No one can take that away from you.
"That is why I spend a lot of my time writing and speaking, to make other girls realize that their stories are also worth sharing. Your existence — and your story — is your power. No one can take that away from you."
-Isabel Liu
How has your personal experience as a girl in STEM shaped your perspectives on gender discrimination?
Unfortunately, my experiences are similar to those of many female or genderqueer individuals studying STEM, or studying in any male-dominated field. We are alone in a room full of boys and men! It frustrates me when people ask, "Is underrepresentation really that bad?" Yes, the surface-level problem is the underrepresentation of girls and women. That is what society sees, just a percentage. But to me, it is a consequence and a curse.
Underrepresentation means that I am more likely to be excluded, manipulated, and powerless. It means I am more subject to gender discrimination because I cannot control the narratives when I do not have a voice. I do not desire to squeeze into spaces that are clearly not meant for me. Why should I? Like all female and genderqueer people, I deserve to have an environment where I feel included and supported. And that is what we are fighting for — to disrupt ancient spaces and create new ones.
"It is vital for us to reclaim and reshape these spaces so they can be inclusive of everyone."
-Isabel Liu
I really hope the world realizes that the exclusion of female and genderqueer people is harming all of us. In the technology space, we have seen technology-based recognition systems wrongly persecute BIPOC people [Black, Indigenous, and People of Color], artificial intelligence create offensive and sexist images of girls and women, and irresponsible spending of funds leading to massive layoffs for tech workers of all ages, genders, and ethnicities — all within the past few months! It is vital for us to reclaim and reshape these spaces so they can be inclusive of everyone, and to generate better products and services for society. These inequities have definitely motivated me to advocate harder for our future and become a gender justice advocate who is improving day by day.
What gives you hope that a gender-equal world is possible?
I find great joy in supporting the work of people who understand that gender-based advocacy must be intersectional — it must be inclusive of not only female and genderqueer people, but also those who identify as BIPOC and LGBTQ+. Recently, I have been loving authors like Abigail Hing Wen and Emily X.R. Pan, who I think have really grasped onto the unique spirit of being Taiwanese, American, and female, and trying to navigate all of those identities at once.
As a Taiwanese American teenage girl, I am really happy when people encapsulate the emotions I have been feeling for so long and spill it all out on paper. People like Wen and Pan inspire me to be more intentional and purposeful with my writing, and I hope that I can someday write something as beautiful as their novels. I know that with more diverse storytellers and stories getting recognition in mainstream culture, a gender-equal world can and will be possible.
What does #EqualEverywhere mean to you?
One quote from Ruth Bader Ginsburg I have been thinking about lately is: "When will there be enough [women on the Supreme Court]? And I say, 'When there are nine.'" Men have held positions of power for so long, is it really ludicrous to think about a world where women hold the power?
That is what #EqualEverywhere means to me — not that women necessarily have all the power, but that society can imagine a scenario like that and not question it.
Get Involved
If Isabel's story inspired you, join the movement for gender equality—and share your commitment to making girls and women #EqualEverywhere.