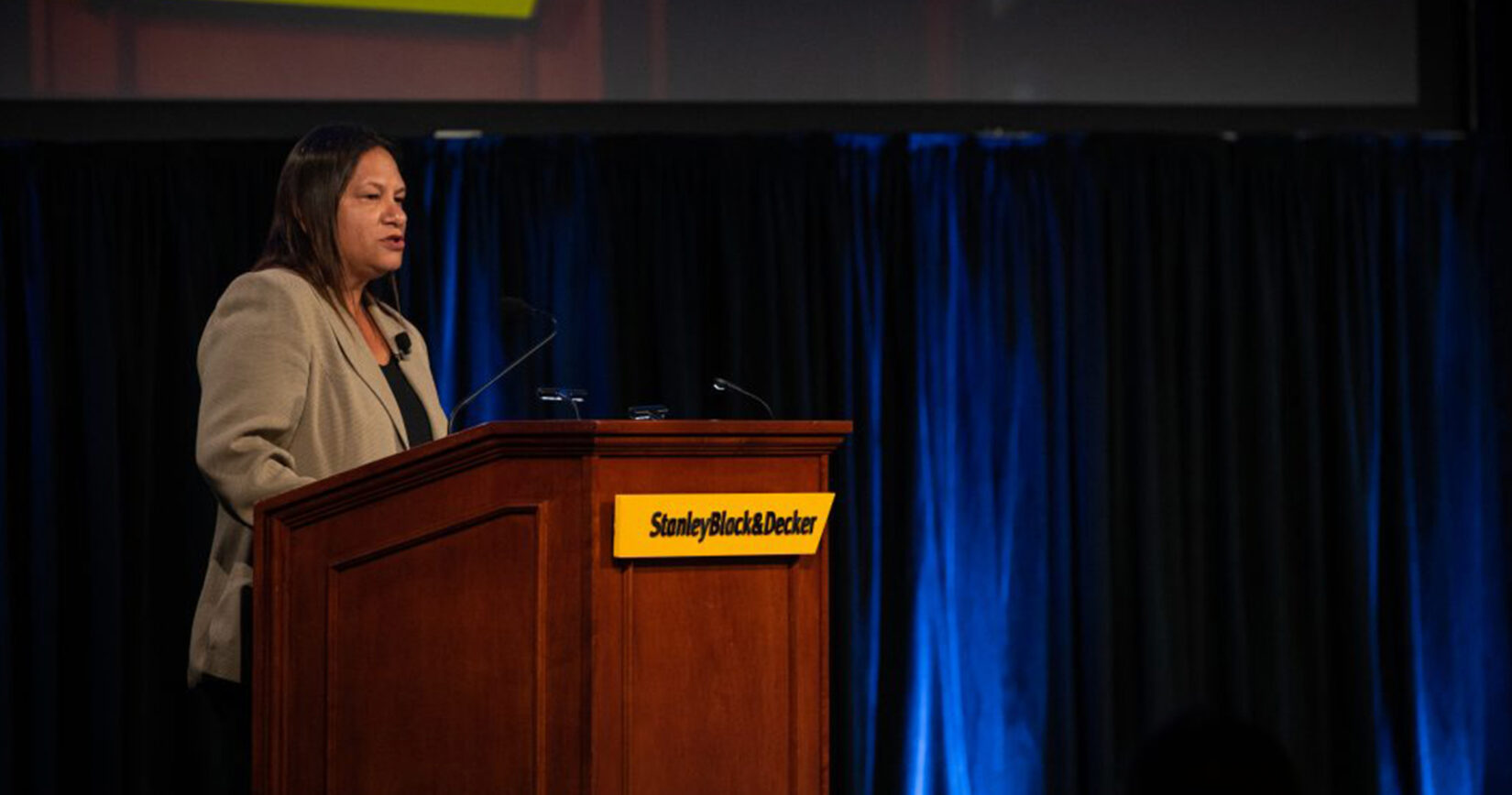 For Grethel Kunkel, the motivation for advocating for equal rights for women and girls starts at home. As a mother of three, one of whom is a young girl, Grethel wants to make sure that her daughter's world will be a more equal place to live and work in the future.
"I strongly believe that there is nothing a man can do that a woman can't," she said. "And I also know that we can accomplish more when we work together."
Grethel is vice president of eCommerce and Business Innovation for Stanley Black & Decker's International Group, based in Miami, Florida. During her career of close to three decades with the company, Grethel received multiple promotions and career advancements. She held leadership roles across a wide range of disciplines –from product development and marketing to supply chain and sales, and rose to become President of the company's Latin American operation.
Grethel admits it wasn't until she participated in a conference panel on women's equality in 2012 that she became more focused on the issues around women's equality in the workplace.
"I really became much more aware of my place within my team, and I realized that throughout my working life I've been one of very few women within my leadership team," she said. "Yet I can say at Stanley Black & Decker, I have not felt disadvantaged because of my gender –I've always felt part of the team."
Grethel decided to address the issue of gender parity proactively, focusing on hiring more women and campaigning for equality at work –making sure women have the same access to resources, opportunities, and decision-making as their male colleagues.
Her passion for equality extends outside of her career at Stanley Black & Decker. Grethel advocates for gender equality as a member of the board of directors at her local chapter of Zonta International. This leading global organization empowers women professionals worldwide through service and advocacy. Zonta International conducts activities and fundraising to meet the needs of women in South Florida, including providing shelter and services for homeless women, and scholarships for girls. It also influences legislation for women's rights and is engaged globally in countering child marriage and the trafficking of girls.
As a mother of three children, Grethel admits it is not easy to balance the demands of work, volunteerism and family. However, with support from her husband and her managers, she has been able to find success and fulfillment.
"My work has required frequent travel all around the world," she said. "So I feel lucky to have the support I do. Technology also helps me –I can stay connected to work and to my family!"