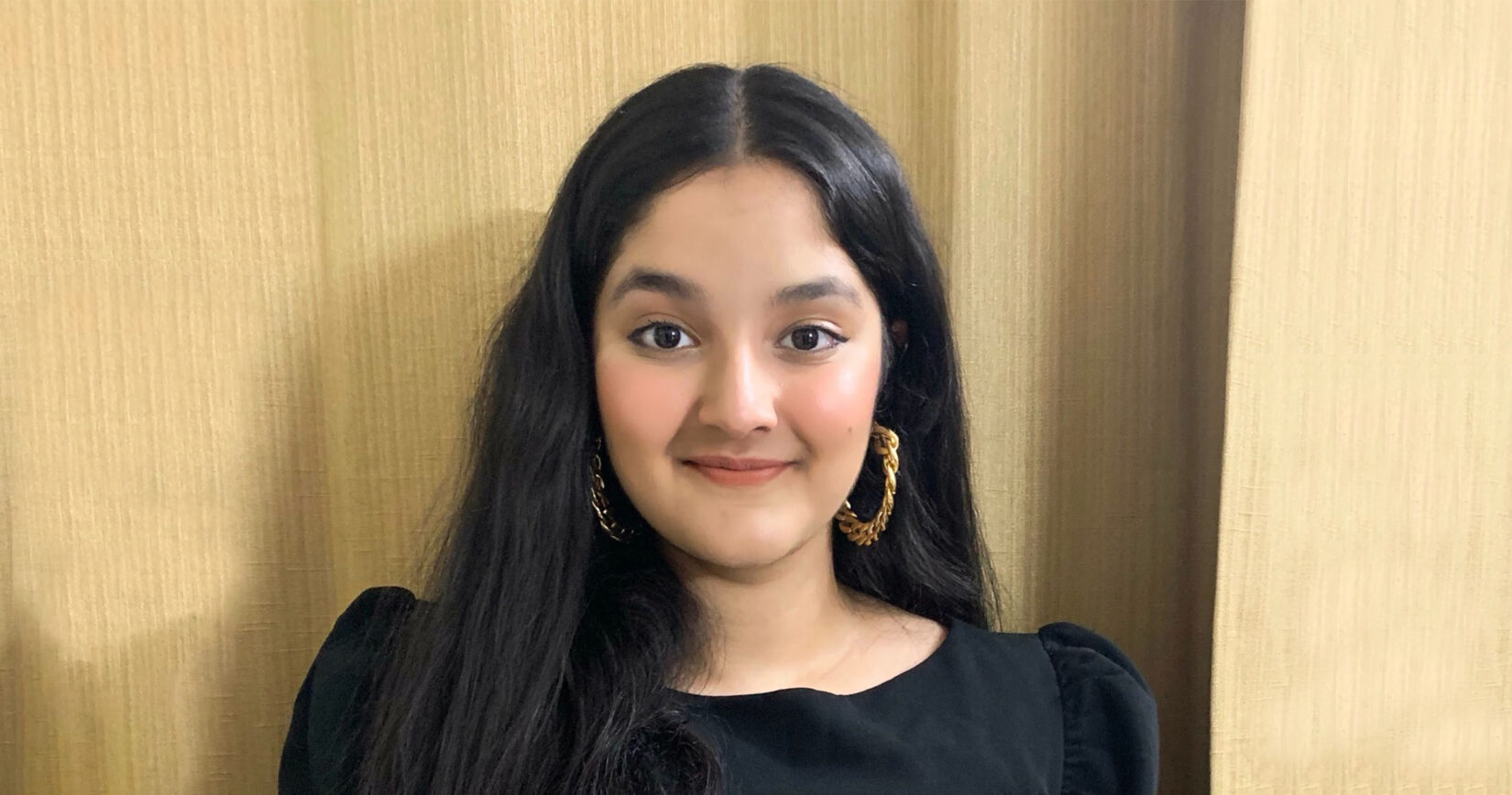 Sheen Tyagi is raising her voice and elevating awareness about sustainability and gender equality in all spheres of life.
Sheen Tyagi became an activist when she was just 10 years old. "When I discovered that changes in my community were because of climate change, I was like … I have to do something about this," she recalls. Now, as a Young Climate Advocate and a founding member of her local Girl Up chapter in India, she is raising her voice and elevating awareness about sustainability and gender equality in all spheres of life. From organizing climate drives in her apartment complex to hosting "plant a tree" campaigns with her peers, Sheen, now 16, is leading by example and hoping to inspire others to speak up and take a stand. We spoke to her about what it means to be an active participant in the fight against discrimination and why ignorance is one of the biggest obstacles to progress.
What does #EqualEverywhere mean to you?
To me, #EqualEverywhere means equality in all spheres of life for girls and women. The freedom to speak their minds, act as they deem fit, have equal opportunities and be themselves without inhibitions. It also serves as a reminder to me of how important it is to discover and embrace unity in our diverse local and global communities.
How do you advocate for equal rights for girls and women?
I find it necessary to speak for those who cannot raise their voices for themselves. I do this by creating awareness about gender equality, gender justice, and women's empowerment. There is little awareness about these persistent issues. It is important to build a strong perception against gender-based preferential treatment. Sensitization, above all, about the hardships faced by women, and their empowerment to raise voices against these wrongs is necessary. Instead of being a passive observer, I am an active participant in social justice advocacy and use social media to raise my voice for these issues and create awareness.
What motivates you to do this work?
As a youth leader, I am involved in creating awareness about various global issues like women's rights, children's education and welfare, climate change, and sustainable living. I find myself motivated out of necessity to speak up for people who do not have a platform.
In my personal experience, most girls and women don't speak up for themselves. I have seen women tolerate physical, verbal, emotional, mental, and financial abuse throughout their lives to avoid conflicts, social stigma, and, above all, the lack of financial independence. Being a woman myself and seeing the daily struggle of women in society drives me to act for gender justice and equality. I feel privileged to speak my mind, and hope for a time when all women can do the same.
How has your experience with gender discrimination shaped your work to advocate for girls and women?
Unfortunately, gender disparities in status, societal expectations, and access to resources continue to be institutionalized and validated through discriminatory laws and negative cultural influences. This, in turn, furthers the patriarchy, reinforces the gender pay gap, and leads to gender-based violence.
While I am grateful to have never faced gender discrimination personally, I have seen it happen with women around the world — from archaic practices like honor killings and dowry-related harassment to a drop in women's employment, normalization of domestic violence, and a decrease in police report registrations for rape. These practices disturb me and have played a significant role in shaping my work and the way I advocate and create awareness about the significance of women's empowerment.
What are the main challenges you experience in your work to advance gender equality?
Women today are demanding more economic, political, and social equality in every society. The biggest obstacle to gender equality is a lack of knowledge and prejudice about the empowerment of women. It's difficult to counter deep-rooted beliefs and prejudices and make my voice heard when we live in a society where people, including some girls and women, are not open to change.
Another challenge is the situation with COVID-19. The pandemic has exacerbated inequalities. I find it more difficult now than ever before to reach girls and women in semi-urban and rural areas who care about sustainability and climate action.
What progress are you seeing as a result of your work?
I believe it is necessary to have a diverse range of voices to gauge unique experiences and perceptions of women. My work has helped more people to be courageous and active toward gender justice. As the president of the leading international club at Girl Up, Girl Up Nation, I help the members realize their goals and work closely for Sustainable Development Goals 4 (Quality Education), 5 (Gender Equality), 12 (Responsible Consumption and Production), and 13 (Climate Action). At #LearningPlanet, as a Youth Leader, I work towards climate action and equitable education. I now find people around me raising their voices to advocate for causes they are passionate about.
What progress are you seeing in the wider gender equality movement, and what are you hopeful for?
The gender equality movement is gaining momentum. There's a need for diversity in voices while advocating for changes in gender equality. More women are participating in politics, STEM-related fields [science, technology, engineering, and mathematics], sports, and advocacy, which makes me hopeful about the future. I hope that in the next several decades, people are more aware of their rights, dare to take action, and have cognizance of their actions.
What will the world look like when girls and women are equal everywhere?

Advancement toward equality is a goal that is yet to be achieved. Despite the progress we've made, there is still a tremendous gap between cultures, beliefs, traditions, and women's participation in the world.
In an equal world, they should be able to move safely around, be free to live, socialize, grow up as they like, feel empowered, build connections, and take action for change without fear of sexist prejudice and violence. The progress that has been made is amazing, and I look forward to a time where girls and women are equal everywhere.