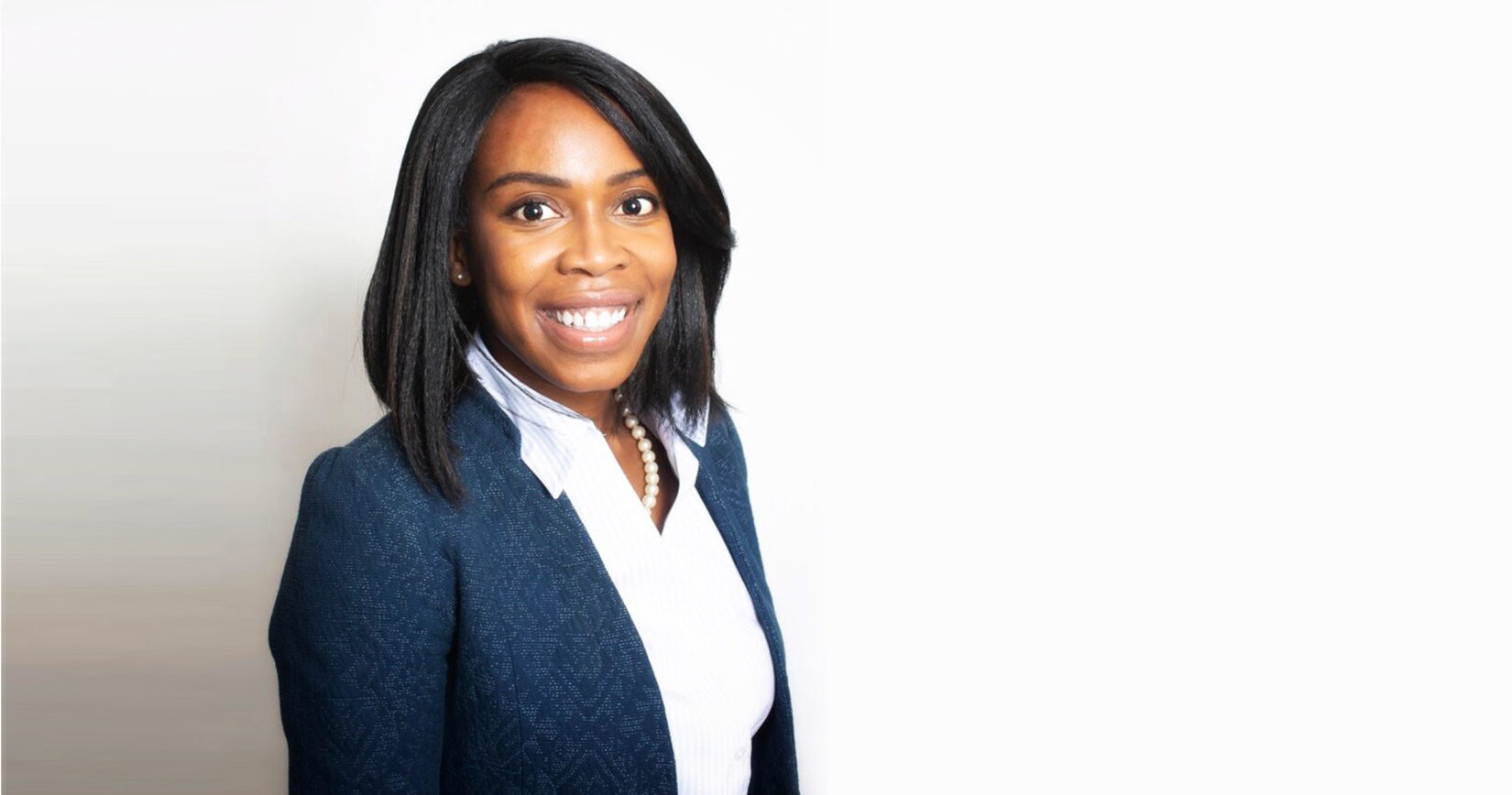 Nekpen Wilson, UNA-USA Ambassador and CEO of WomenWerk, sees gender equality and racial justice as core elements that must be addressed together.
Nekpen Osuan Wilson is a passionate champion for equal pay for women, and for girls' and women's right to make choices of their own free will and desire — whatever those may be. She is the co-founder and CEO of @WomenWerk, a nonprofit supporting women of color in New York City, and a United Nations Association of the USA (UNA-USA) Global Goals Ambassador. Read on to learn more about what's on Nekpen's mind and how she's helping women take charge of their own lives.
What does #EqualEverywhere mean to you?
Equality Everywhere means that all individuals around the world are free to identify, express, and participate in life with equal dignity and free will. This means having the freedom to live life in the way you want without being constrained by a set of imposed rules.
How do you advocate for equal rights for girls and women?
I'm the co-founder and CEO of @WomenWerk, the largest nonprofit supporting women of color in New York City. We offer educational training and robust digital storytelling of women in leadership, and we advocate for civic engagement and the unleashing of professional-aged women. This includes access to education, equal access to rewards and privileges such as work salaries, and most importantly, access to choice. I believe that free choice means having children when and if you want, having the career you want, being in love and a relationship if and when and with whomever you want. I want more people to have these choices, and the rights to express them however they choose without being constrained by society or unfair laws.
I also serve as UNA-USA Ambassador for Sustainable Development Goal 5, advocating for girls and women to have equal rights in all areas. Our core programs address gender-based violence, female genital mutilation, access to education for all women, and advocating for inclusive policies and positions and power for women to live up to their full potential. One of my key priorities is to ensure that women are getting rewarded equally for equal work — whether that's in the boardroom, the home, or at work. 
What motivates you to do this work?
I am motivated to do this work because of my mother and grandmother, who were raised in a patriarchal and deeply biased community that often undercut their potential. I firmly believe that closing the gender gaps in pay and wealth, leadership representation, and treatment of women is the biggest social obligation of our generation.  
What are the main challenges you experience in your work to advance gender equality?
One main challenge in my work to advance equality has been the impact of COVID-19 — specifically in terms of the disproportionate job losses and added care and obligations placed on women. The global pandemic has also slowed our organizing efforts and ability to gather and encourage and lean on one other as we do in the UNA-USA community. 
It's easier to move the needle and get excited about the work when you're able to gather and organize in person, whether at a conference or a UN assembly hall. Like so many people, we've had to pivot to the digital space and try to remain connected and focused on the work that way.
The gender equality movement is deeply intertwined with the fight for racial equality and justice. How is this reflected in your own work?
Achieving gender equality for all and racial justice are inherently connected. I see gender equality and racial justice as core elements that must be addressed together. When women seek to rise up, we must remember that the same systems of oppression and privilege meant to hold women back from realizing their potential are core to the oppressive frameworks that keep minorities and non-majority communities down. We must create wider and more inclusive tents and remember that all non-majority and non-male people are historically oppressed in some way.
From your perspective and experiences, what does it mean to foster an inclusive movement for gender equality?
I believe fostering an inclusive movement means seeing diversity at every level of organizing for our equality. This means being inclusive of racial minorities and gender nonconforming individuals, and it means elevating voices that are not being heard or different perspectives that are not as loud or amplified but are equally meaningful. 
What progress are you seeing as a result of your work?
I have seen progress in the area of pay equity. For example, more states and local governments have passed mandates that ban salary history and call for fair promotion and pay of women and men. I am deeply passionate about achieving equal pay for equal work and have advocated for this cause at major gatherings such as the SXSW conference, the Women's March, and large town halls and hearings, asking that cities and states do more to mandate equal pay for their employees and business communities. 
In addition to the policy level, I've seen progress in terms of more women being comfortable with talking about money and their salaries and being more open about sharing that information with others. I coach women in my network to ask the right questions about salaries, to share their own experiences with sharing their salaries online and with their networks, and to lean into the fact that asking for equal pay means having your work be valued as much as that of male colleagues.
The burgeoning of tech products that allow us to share our salaries are a good sign because much of the reason that the pay gap has persisted is information asymmetry. Some people, for example, think they're earning a great salary, but they're actually not. Without access to salary information, some of these inequities will continue to be unaddressed.
What progress are you seeing in the wider gender equality movement?
Progress I have observed has been the greater focus on global diversity as an important framework for building equity and justice. Women are not a monolithic population, and allowing for a fully diverse and inclusive lens strengthens our solutions and outcomes for all women.
In which part of life are you most committed to taking action on gender equality, and why? For example, at work, school, or home or at the polls.
I am most committed to taking action on gender equality in the workplace. Again, I am quite passionate about equal pay and believe it's a significant issue that we don't talk about enough. It's not just about getting more money in the here and now, but the issue also has a compounding impact for past and future generations. This is an issue that crosses gender, but also race and class. I'd like to see more progress made on equal pay since it's something that we can actually measure — for example, many companies have salary data, but they aren't transparent with it. This has to change.