When Thomo Lekagane attended a career fair in high school, she didn't expect to hear from a female mining engineer. In fact, it was the first time she had ever come across a female engineer in Botswana.
"For me, that stood out because I grew up in a mining town, and I haven't yet come across any woman who was a mining engineer. Her story was quite inspiring," recalls Thomo.
From a young age, Thomo saw herself becoming a teacher or a doctor because she saw women in these roles. "It never occurred to me that I could go into engineering or any career that's deemed male-dominated."
Inspired by the possibilities from the career fair, she applied to study engineering in university and ended up pursuing energy engineering at Botswana International University of Science and Technology, where she would be among the first group of women to graduate with an energy engineering degree in Botswana.
Now, Thomo is a trainee engineer for a company called Pyro Carbon Energy, where she's working on innovative projects that convert waste to energy — a key part of building a more sustainable economy.
Thomo is also the founder and co-director of a nonprofit organization called, Women in Energy Botswana, which advocates for women's participation in the energy sector. "We're educating young girls, especially in primary schools and high schools on the opportunities out there." Just like the mining engineer that came to her school years ago, Thomo is now showing young girls what's possible.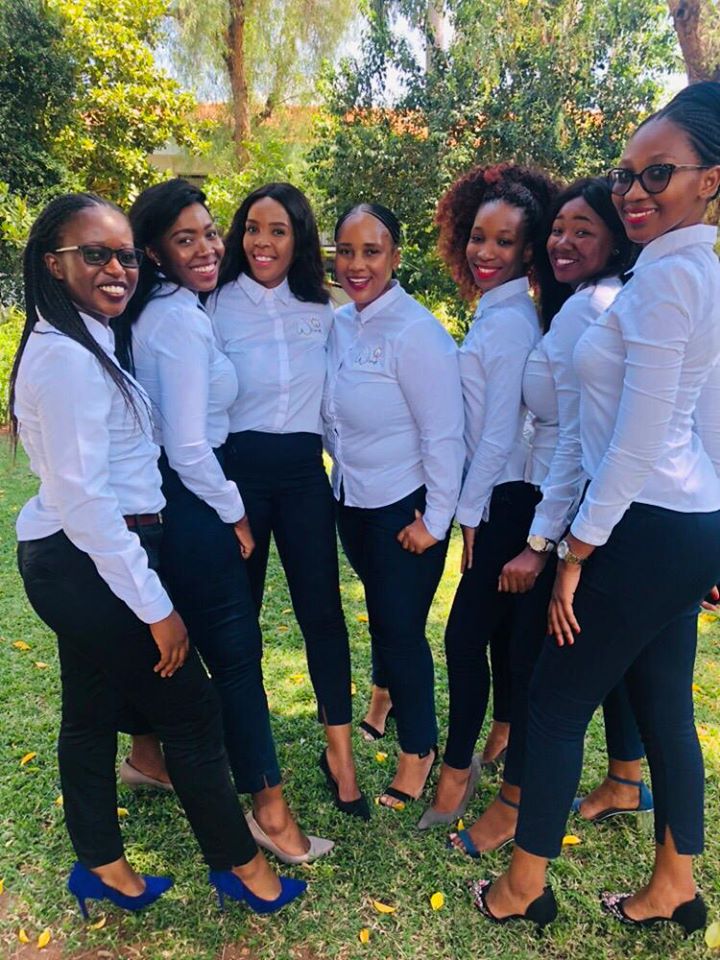 Why do you advocate for equal rights for girls and women?
For me, it's quite personal. I've experienced a lot of rejection only because of my gender, and most of it stems from our social and cultural upbringing and influence. There were times when I was rejected for a job because they were looking for men and not women. And there were times when people would just say, "Oh, obviously men are better at certain things."
It's also personal for me because here in Botswana, we live inequality every day. I mean it's no secret that a majority of the world's poor are women and that poverty does have the face of a woman.
What are the main challenges you experience in your work advancing gender equality?
The main challenges I find are social and cultural. From a very young age, girls are mentally prepared to do certain things at the household level, and males are prepared to do different things. It also happens socially, where there are still people who think that certain careers are not suited for women.
Women in Energy is trying to raise awareness and educate people on women's equal participation in all industries, but it's difficult to get the message across because Botswana has a very small population of two million people and there are only two cities, Gaborone and Francistown. The majority of the people live in rural areas, and most don't have access to social media or information. Our organization mainly uses social media and radio stations, so communicating our message to people in rural areas has been challenging. And we can't just go to these places because our funding is very limited.
These are tough challenges our organization is fighting against, but we have to continue working to get more women in leadership roles who can be examples for others. We have to tell girls, "You could also be a leader one day."
What progress are you seeing as a result of the work you're doing with your organization?
We see young women reaching out to us and telling us, "I didn't know how to have this debate with my uncles or my young boys. It's amazing to see that young women like you are able to stand up and show that women can also lead."
Also, being recognized has been a major indicator of the progress we're making as an organization. Our following has increased, and we see that we are reaching more people on social media. We've also been invited to be at the table at certain government initiatives. We're there representing other young women, which is an improvement since there are normally no women there.
Obviously, progress could be better, especially in trying to reach people in rural areas. I feel like we still have a long way to go to reach them with our message.
What progress are you seeing in the wider gender equality movement?
There is progress but look at the statistics from the World Economic Forum: It's going to take us about 99 years to finally reach gender equality. That is a long time! I think that more could be done to increase women's rights and opportunities. And yes, there have been important initiatives worldwide, but we see that social and cultural norms continue to maintain discrimination against women and girls.