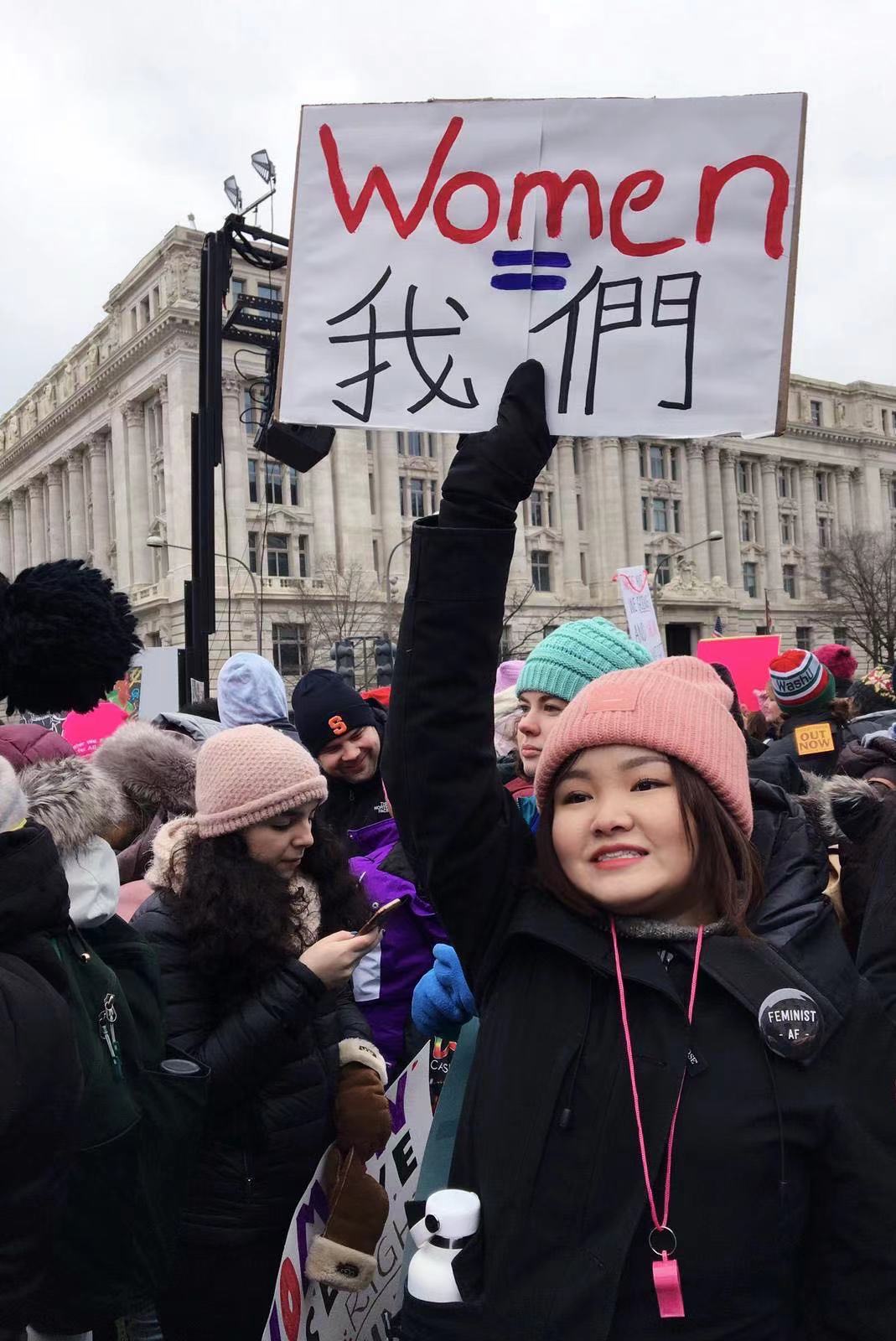 Ada Yang believes we cannot make gender equality progress without first listening to each other: listening to each other's diverse needs, experiences, and challenges. We spoke to Ada, a United Nations Association of the USA Global Goals Ambassador and master's degree candidate focused on gender inequality, to learn more about her role with UNA-USA, her academic research on information inequality and its impact on women of color, and how to work together to ensure that girls and women are #EqualEverywhere.
What does #EqualEverywhere mean to you?
For me, it means having the resources and support from your family and society to achieve your dreams and ambitions no matter where you are or how you identify yourself. This means educating families from different cultures on what equality entails; morally supporting each other's dreams; and providing institutional resources for women and girls, such as funding for education and entrepreneurship.
How do you advocate for equal rights for girls and women?
Being a UNA-USA Global Goals Ambassador for SDG5 (gender equality and women's empowerment in the Sustainable Development Goals) has given me the opportunity to connect with other women and learn more about their struggles — struggles I haven't always been aware of. I think the first step to solving any problem is to listen, and especially, to listen to those who come from different backgrounds. Equal rights cannot be achieved if we only work with people like us. We must prioritize diversity in the voices and identities we reach out to. 
What motivates you to do this work?
Achieving gender equality isn't just a slogan for social responsibilities — for me, it's also personal. Growing up, my mum sacrificed her dreams and ambitions so I could have a good education, explore my passion, and grow into the person I am today. I know many mothers out there are doing the same things willingly. But that doesn't mean it's right. Achieving one's dream shouldn't come at a cost to someone else — not even if it's family. As global citizens, we all have a responsibility to support girls, women, and those who identify themselves as women.
What are the main challenges you experience in your work to advance gender equality?
As a young woman of color, there has been an exponential growth in violence and hate towards the Asian community due to COVID-19 and the misinformation spread by many leaders. There have been several violent attacks and assaults on Asian Americans across the country, which have adversely affected both the physical and mental health of our communities. The Asian community needs other groups to amplify our voices and recognize that there is racial discrimination, and that we have to speak up. Moreover, during the pandemic, many women are also experiencing physical violence at home, and some single mothers who are front-line workers cannot afford childcare and being at work at the same time. These realities demonstrate the widening socioeconomic gap across our communities.
Misinformation on social media has posed another challenge for many people for whom English isn't their first language. It increases the barriers for women who are already in a less advantaged social position because they are not accurately informed or exposed to credible sources of information. Many of them, including girls and women, also do not have access to adequate technology and, therefore, to information. After doing research and speaking with women for my thesis, I learned that many of them are misled by information on media platforms, especially at the beginning of the COVID-19 pandemic. As a Global Goals Ambassador, I worked with my team to convey the importance of access to accurate, fact-based information. We organized events and webinars to connect women from different fields to share their experiences and learn from each other.
I think that listening and learning are always the fundamental steps for solving any social challenge. Leaders and governments need to address these issues and ensure that girls' and women's needs are incorporated throughout policies.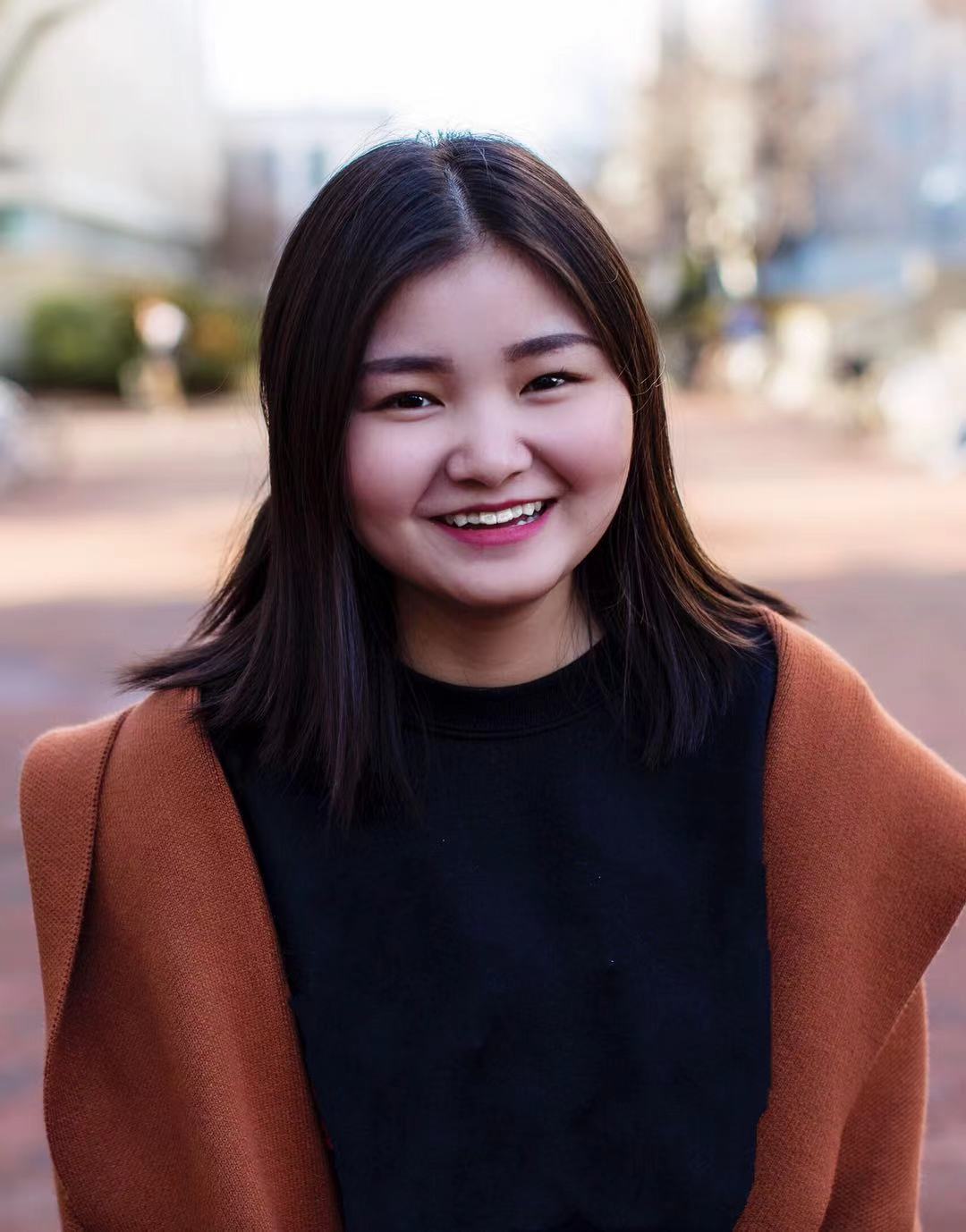 The gender equality movement is deeply intertwined with the fight for racial equality and justice. How is this reflected in your own work?
As an ambassador for global goals at UNA-USA, I've always aimed to include as much diversity as I can within my team. When we plan events, for example, we aim to have greater representation so we can hear from people who are different from us. I think we can all take an easy first step to commit to listening to the challenges and struggles of people who are different from us. We cannot solve a problem if we don't know of its existence, and we have no way of knowing if we don't listen or learn.
I'm also working on my master's thesis on the impact of information inequality on communities of women of color during COVID-19. I believe women are not only bearing historical inherited inequalities, but are also experiencing new inequalities such as the digital divide and information gap. I hope my research can provide a gender-responsive perspective to policymakers for COVID-19 recovery, because we are not only facing a health pandemic, but also an inequality pandemic for many groups of color in the States.
From your perspective and experiences, what does it mean to foster an inclusive movement for gender equality?
Gender equality cannot be achieved with the help of one single group — it has to reflect collective work from all men, women, and everyone who believes in equality for all. We must hear from people who are different from us in every way because that's the reality of the world we live in. We may be different, but we can find common ground to advocate for gender equality together.
What progress are you seeing as a result of your work?
Many women — especially communities of women of color — have realized that we provide a community to listen, learn, and support each other. They now know what resources we can provide and how to actively seek solutions to solve problems they encounter.
For my ambassador role, I hope more women of color can see me and know that there's a need for diversity in voices while advocating for changes in gender equality. I want to use my voice to speak up for those who cannot or may not be heard. I hope to provide support for them in any way I can. In terms of my research, I hope to show not only women of color, but also others the reality that these women are facing and encourage people to think about inequality that exists in our daily life, and start asking questions like: "how can we help?"
What progress are you seeing in the wider gender equality movement?
I've noticed that there has been a lot of discussion about economic security within the gender equality movement, focused on issues such as the need for equal pay at work. However, I think it's important to remind ourselves that other aspects such as the lack of social and institutional support for women is also key to tackling economic insecurity. We need better maternity policies and benefits for women so that they have options, and so that they don't have to choose between "family" or "career." Men aren't asked to make that choice, so why should we be asked to do that?
I'm happy to see that there is a greater number of younger voices in the wider gender equality movement because we bring a different perspective to the table. I love seeing women support one another no matter what their age is.
In which part of life are you most committed to taking action on gender equality, and why? ​
Everywhere, because gender equality isn't everywhere so I think and act with it at the back of my head all the time. More specifically, I'm most committed to increasing girls' and women's access to education and information — mainly because of my mum. As I mentioned before, she sacrificed a lot of her time and ambition so I could have the education to explore my passion and figure out what kind of social impact I want to make. The tools and resources she provided me with through education allowed me to think critically and make sound judgments related to my well-being. I'd like to ensure that all girls and women have the same access to education and information.