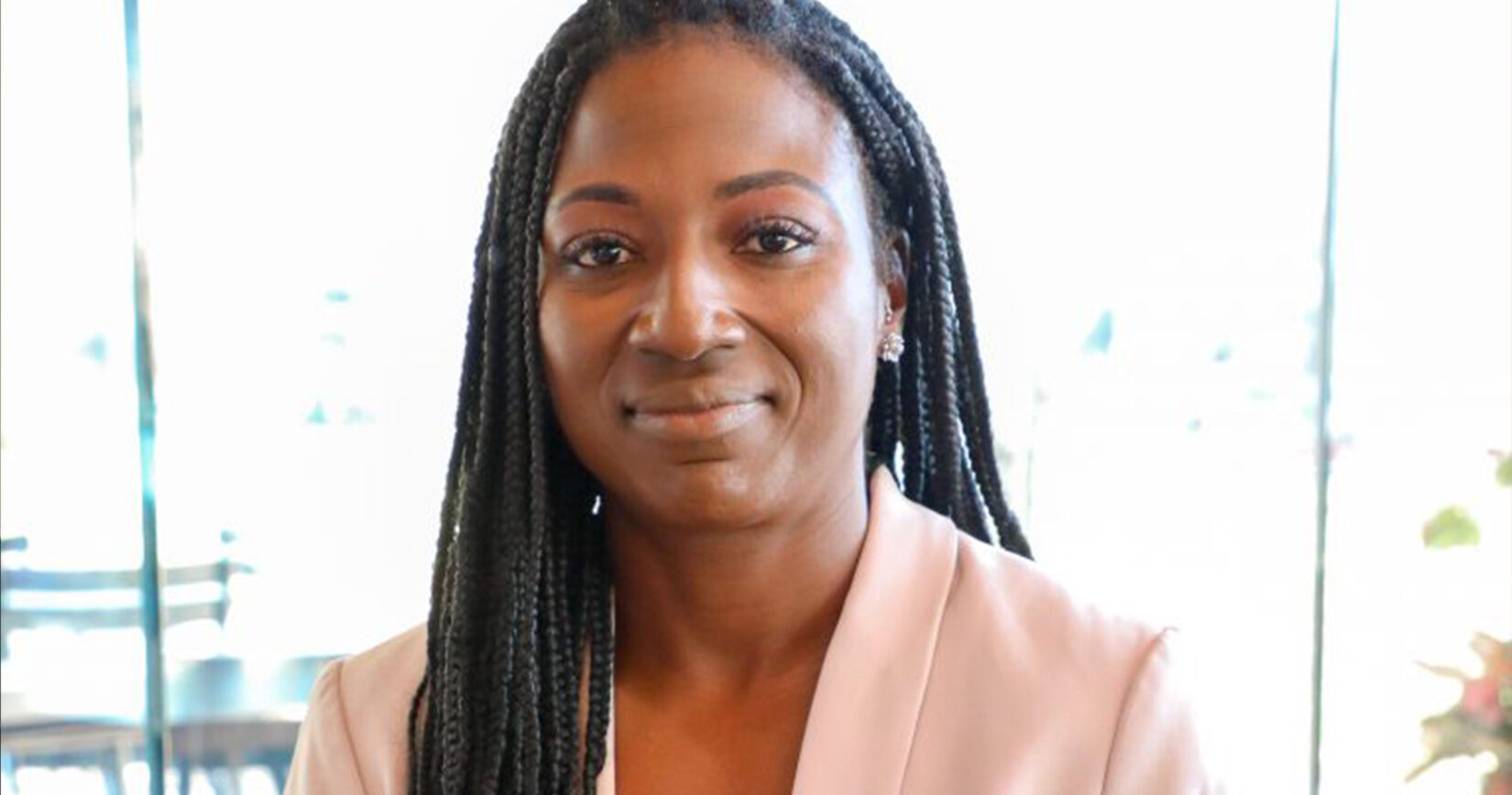 Shernale Kenney, Director of Engineering for Stanley Black & Decker's Power Tools Group.
As someone who's benefited from the mentoring of others, Shernale makes it a personal mission to pay it forward and provide inspiration for the next generation of female engineers.
Shernale Kenney is Director of Engineering for Stanley Black & Decker's Power Tools Group.
She began at the company as an intern in 1993 and has worked her way to a top position within the tools business. And she hasn't let working in a male-dominated industry stop her from succeeding. In fact, she credits having the support of both male and female mentors who have helped her develop and grow throughout her 27 years with the company.
If Not You, Then Who?
"There's one mentor who's really stuck out to me," said Shernale. "And he has said to me over and over again, 'If not you, then who?' I listened to this phrase, but it never really hit me until last year."
It's why Shernale has dedicated her time and energy at Stanley Black & Decker to participate in a mentorship program at a local high school in Baltimore. Students are able to attend a private high school tuition-free as long as they intern with a neighboring company once a week. Even with her demanding work schedule, Shernale realized that if she didn't make the time to help train and mentor these young students, then who would?
"I said to myself, 'There must be a million more students like this who don't have the opportunity for formal internships.' We have to make these opportunities more accessible."
Shernale, who co-leads Stanley Black & Decker's Women's Network chapter in Maryland, has made it her mission to partner with organizations like the Boys & Girls Clubs, United Way, and Junior Achievement to encourage, empower, and set the stage for the next generation of female engineers.
Everyone Has the Opportunity to Excel
According to Shernale, #EqualEverywhere means, "Everyone has an opportunity to excel. Not only are we able, welcomed, and encouraged to take advantage of these opportunities, we're also equipped and empowered."
And while she feels encouraged that more girls and women have greater and better prospects now than ever before, she firmly believes there's still room for improvement to ensure that they are set up for success.
"Just because we say, 'Here's a job opportunity that you can have,' it does not mean that we've had the opportunity to properly prepare ourselves," she said.
Instead, Shernale encourages people — and girls and women especially — to take a step back and ask themselves: Is this opportunity equitable? Is there an opportunity to further my education and grow? Are the correct doors open? Is the culture of the business set up to welcome everyone to this opportunity?
"That's a big passion of mine," she said, "to make sure we are prepared for the opportunities that are given to us and that we can give to each other."
Full STEAM Ahead for Female Engineers
As an engineer, Shernale works to inspire young women to pursue STEAM (Science, Technology, Engineering, the Arts and Mathematics) education. When she was a girl, being good at math meant that she was encouraged to become a teacher. She wants to ensure that doors are open for all students to pursue any career in STEAM fields, regardless of gender, race, or socioeconomic background.
"Being in STEAM, we still do not see a lot of women," said Shernale. "I don't think it's because women are not interested, we just don't have the representation
Shernale's mentoring continues at Stanley Black & Decker, where she advises and supports women early in their careers around the company. "Some of the conversations with my mentees are around encouragement. Sometimes it's helping women get from A to B. And sometimes, it's just listening," she explains. Her mission is to help build their confidence.
"We all have to have confidence in ourselves for people to have confidence in us," she says. She's encouraged mentees to take professional action. Speak up at meetings. Be unafraid to ask the tough questions respectfully. Sit at the front of the table, she advises. And be consistent in your actions.
"I've had a successful career, but it hasn't always been easy. I want the girls behind me to have an easier path than I did," says Shernale.