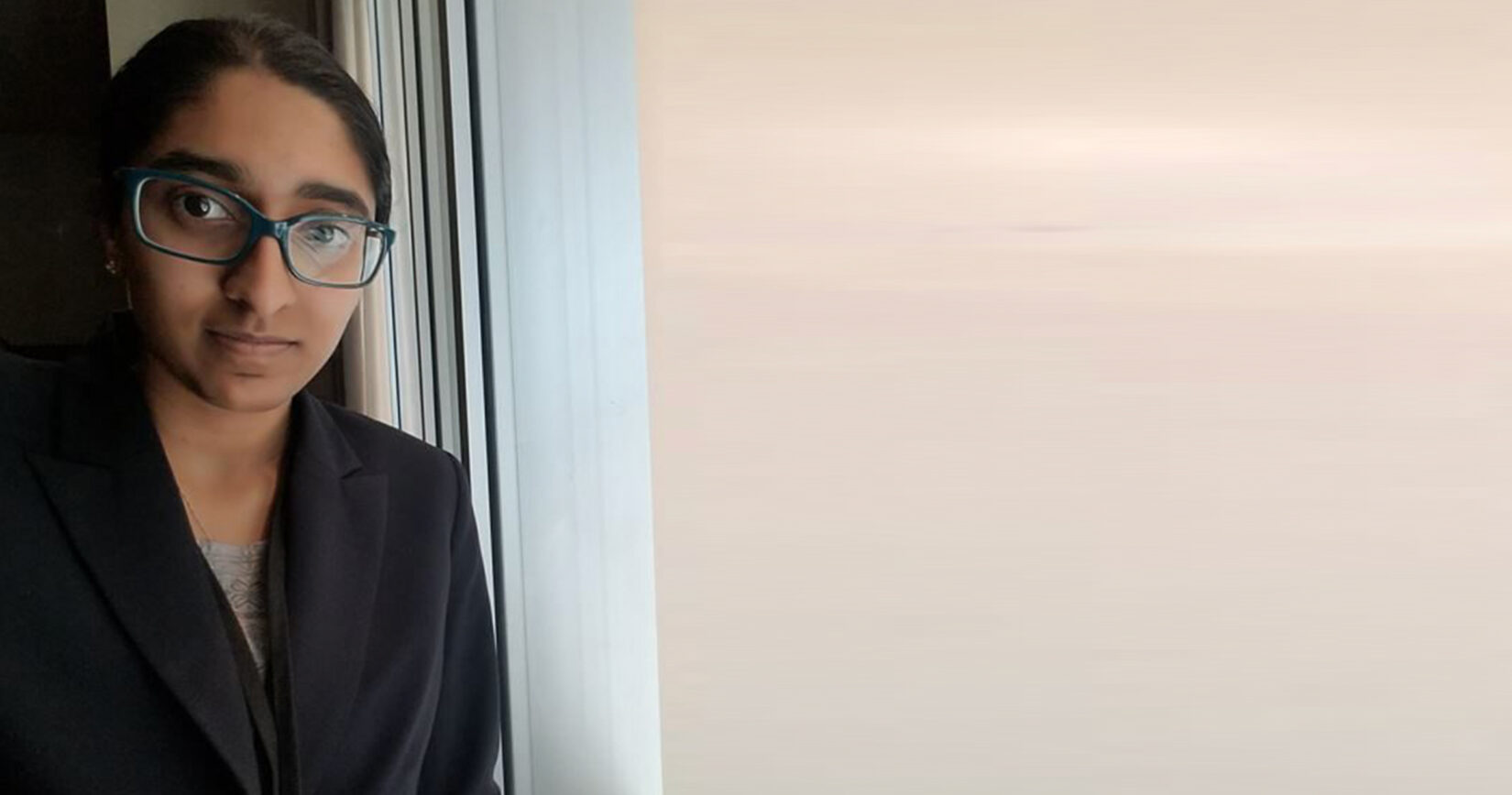 Himaja Nagireddy is a member and National Council representative for the United Nations Association of the United States of America (UNA-USA) and a student at the University of Connecticut. As a recipient of a BOLD Women's Leadership Network scholarship, she had a chance to implement community-based projects supporting gender and healthcare equality. Hamaja plans to pursue a career in medicine and health policy.
What does #EqualEverywhere mean to you?
#EqualEverywhere is a goal to achieve equality and fully recognize and uphold the universal rights of people living in all parts of the world. To me, it also serves as a reminder of the importance of finding and embracing unity in our diverse communities and society.
Why do you advocate for equal rights for girls and women?
Unfortunately, there are still gender disparities in status, well-being, and access to resources that are institutionalized and perpetuated through law, justice, and social norms. I am an advocate because I realize that uplifting the rights of women and girls is imperative to achieving an equal and just world for all, where everyone's contributions are fully considered and recognized. In addition, advocating for women and girls helps to recognize and uphold the rights of other marginalized groups, which brings us closer and closer to equality.
What motivates you to do this work?
As an undergraduate student at the University of Connecticut and as a National Council member of UNA-USA leading UNA Women, I have had the unique opportunity to engage with and enhance the voices of incredible UNA-USA women and girl members in communities across the U.S. Over the past year and a half, our team at UNA Women has hosted webinars, led gender equality fellowship programs, and organized annual delegations to conferences such as the sixty-third session of the UN Conference on the Status of Women (CSW63). In addition, as one of nine undergraduate women selected at UConn to champion women leadership and service through the BOLD Women's Leadership Network Scholarship network, I explored how I can use my unique background and passion in medicine to make meaningful gender equality change through health. It was through these experiences that I gained a valuable perspective on the importance of supporting women and girls' rights and the wide-range of benefits such efforts can have.
What are the main challenges you experience in your work to advance gender equality?
Often people are unsure how the sociological data demonstrating gender disparities applies to their own experiences and environment. To me, this means that part of being an advocate is to educate others on what I mean when I speak about gender inequality and how the data shows the manifestation of this inequality in many different sectors.
What progress are you seeing as a result of your work?
With UNA Women, we have held webinars on topics ranging from supporting women with disabilities to the importance of supporting families by recognizing women's roles in the household. We also held a Gender Equality Emerging Leaders Fellowship last Spring for 15 university students across the country, in which each student attended weekly webinars and implemented an initiative in their local communities. We also hosted delegations of 15 UNA-USA members from across the country to attend the CSW63 in 2019 and plan to do so as well this year.
For my BOLD Scholarship project, I conducted 30 interviews with cancer healthcare providers, patients, and caregivers in the Boston area, which I used to inform the building of a centralized informational module on accessing treatment support resources. My  module is now being shared by various Boston-based hospitals and cancer support groups in the area. Supporting patients, especially women, through my project and helping to inspire other women leaders on campus to implement community-based projects on topics such as healthcare accessibility that can have meaningful impacts has been an incredible learning experience.
What progress are you seeing in the wider gender equality movement?
The gender equality movement has progressed because it is being harnessed in diverse ways. More and more people are realizing gender equality has implications in all sectors and at all levels in society. This realization has strengthened the gender equality movement and made it more applicable and personally relevant to people. By expanding the pool of people engaged in the movement to reach gender equality, I am confident that we are moving in the right direction.
Ultimately, I think we can transform the aspiration of fostering a world in which the rights of all people to live equally are recognized and protected.