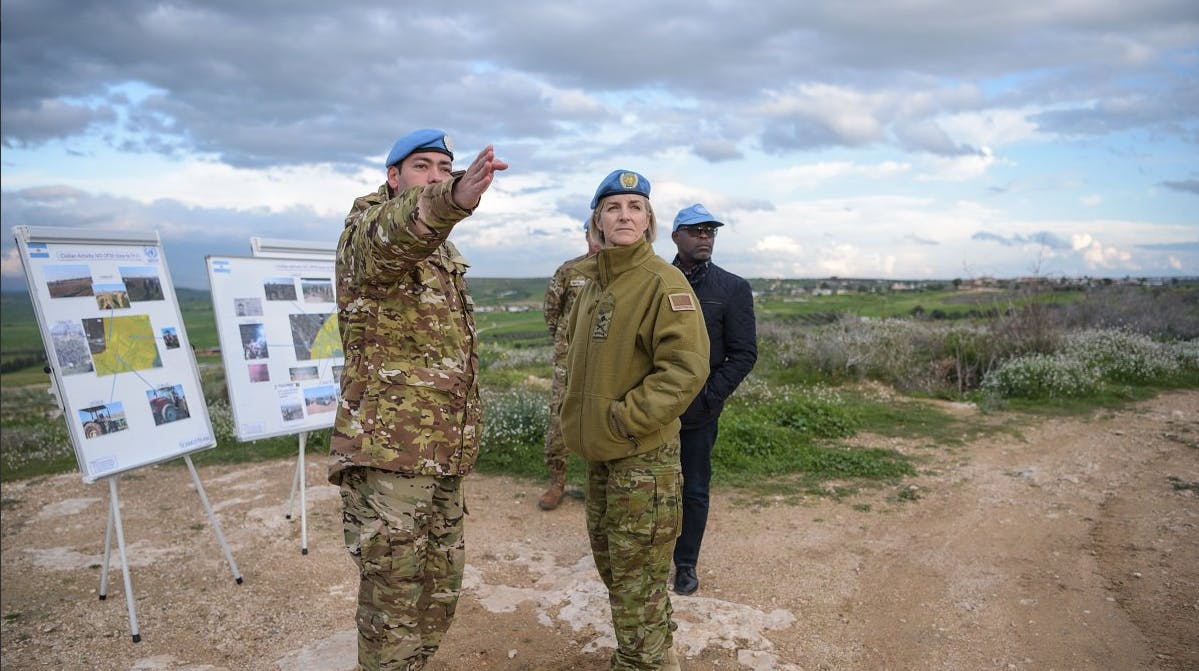 What began 25 years ago in the Balkans with a pioneering force of female peacekeepers has since evolved into a growing number of women in the UN's military, police, and civilian ranks.
Today women make up nearly 30% of the UN's civilian peacekeeping force and lead two of its 13 peacekeeping missions worldwide. Just last year, its mission in Cyprus became the first in UN history to be led solely by women. Together, the three women — Mission Chief Elizabeth Spehar of Canada, Senior Police Advisor Ann-Kristin Kvilekval of Norway, and Force Commander Major-General Cheryl Pearce of Australia — oversee more than 1,000 staff maintaining a ceasefire between Greek and Turkish Cypriots.
In an interview with UN News last year, Force Commander Pearce said gender bias might alter how others perceive her, but she disregards any preconceptions. "I don't focus on what other people might think because I'm female," she says. "It's about having the belief in myself about what my strengths are."
Pearce's strengths include training defense forces in Afghanistan and serving as a military observer in East Timor. Her firsthand experience has taught her the challenges of leading multinational forces in precarious environments.
She also understands the unique capability and expertise that women bring to military and security operations. By the end of this year, the UN aims to double the number of women serving as military and police peacekeepers. Pearce says it's not just about recruiting, training, and retaining talented women. She and her UN colleagues are striving to create a more diverse and inclusive culture so that all peacekeepers — regardless of gender — can succeed.
And this kind of female representation matters. As the UN noted last year, increasing the number of women in uniform expands the reach of its peacekeeping missions, improves access to information, and decreases incidents of sexual abuse. Training women to serve as peacekeepers can also build trust and boost community engagement by providing a greater sense of security to survivors and victims of violence, the majority of whom are women and girls.
That's why peacekeeping personnel nominations by UN Member States must be 20% female for police officer positions and 30% for justice and corrections positions. UN Police, meanwhile, has identified 170 women to form a talent pipeline for boosting female representation in leadership positions.
From supporting free and fair elections to protecting the delivery of humanitarian aid, UN peacekeepers play a vital role in keeping our planet safe. Right now more than 100,000 peacekeepers across the globe are helping people in places like Darfur, Kosovo, and the Democratic Republic of Congo navigate the difficult path from conflict to peace.
This vital work cannot succeed without more women in uniform — and the UN is leading efforts to make that happen.