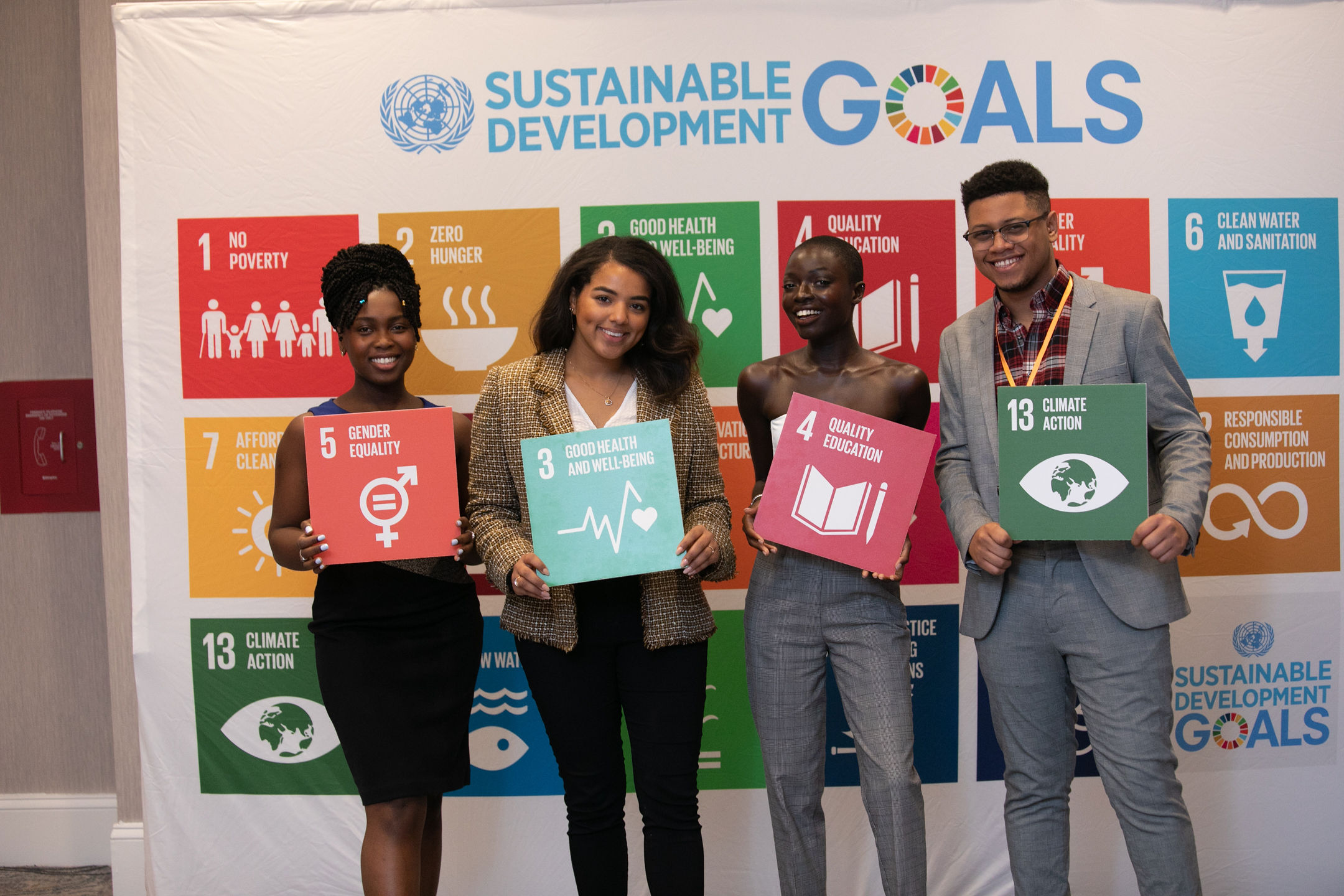 SouKeyna Diouf is a Los Angeles-based model and health care advocate. Raised in Senegal, she studied biochemistry in the U.S. and went on to volunteer at hospitals in Senegal, working with malaria patients who didn't have health insurance. After moving back to the U.S., she set her sights on health care reform and is now a UNF Nothing But Nets Global Health Champion for 2021. Her growing platform allows SouKeyna to raise awareness about health care in Africa and inspire the next generation of women to make a global impact.
What does #EqualEverywhere mean to you?
#EqualEverywhere to me is to discontinue the sex bias that exists against girls and women that puts a restraint on our growth, dreams, accomplishments, and so much more. Being a girl or woman should not mean we are capable of anything less than greatness, and we should not be measured by the standards of men.
How do you advocate for equal rights for girls and women?
I advocate by defending, supporting, and inspiring confidence in my fellow sisters. We as women are the heart and soul of this planet, and the time for us to reclaim it has come. We should not only uplift each other, but when one is free, our goal should be to free others. Gender equality is a universal issue!
What motivates you to do this work?
Looking back to all the remarkable women who were firsts of their time motivates me to inspire the next generation of firsts. It angers me that we are still experiencing the first female anything in 2021 or that there are so many more firsts for us to fill. These collective small wins fill my heart and should drive us to accomplish more firsts. These are wins for all of humankind.
What are the main challenges you experience in your work to advance gender equality?
One main challenge I experience is the stigma that women are the weaker sex. All that we experience as women and survive with grace is immeasurable yet is never factored into the equation of our capabilities. It also frustrates me when I understand in certain moments I am not being heard simply because I am a young woman.
What progress are you seeing as a result of your work?
I am seeing women step up and not accept these gender biases that have held us back for so long. As a result of my work, sometimes progress looks like now having the confidence to not accept situations or environments that clearly display a gender bias. This could be not accepting a job because of lower pay, or standing up to your parents for trying to marry you off, or even pursuing a job in a male-dominated environment.
What progress are you seeing in the wider gender equality movement?
Some progress I have noticed is the awareness of the issue globally. To solve any problem, it must first be widely accepted as an issue. Gender inequality used to be a powder room conversation or among topics of rants while getting your hair done. Now I can talk to any of my peers, regardless of sex, about the murdering of baby girls in countries where their lives are considered less useful to the society or economy. Structurally, the increase of opportunities for women in pursuit of higher education is another indicator of progress in the fight for gender equality.
In which part of life are you most committed to taking action on gender equality, and why?
I am most committed to taking action in the home space. Your home is to be a place of nurturing not just to you but to your goals and dreams as well. It is so toxic to the development of a woman for the initial gender biases to present themselves in an environment that should feel safe. I myself, growing up in a Senegalese and Muslim household, was told I couldn't lead many things just because of my gender and consequently was hesitant to lead in many other spaces. Ironically enough, I still felt the responsibilities of a leader in the household as I am the eldest girl.
What will you challenge others to do?
I would challenge everyone before drawing a conclusion about a woman, to take a moment to consider if your opinion is factored by their gender. Also, no matter what gender we are, we must acknowledge and unlearn any implicit bias we might have formed against women.