Inspired by their grandmothers and the work they achieved for women's rights in Pakistan, Maryam and Nivaal focus their activism on storytelling and filmmaking from a woman's perspective.
Twin sisters Maryam and Nivaal Rehman grew up hearing stories about their grandmothers.
Both matriarchs left behind impressive legacies by helping people in their hometowns in Pakistan — especially girls and women — get an education. Their paternal grandmother created a vocational institution for women, while their maternal grandmother donated land for a village school.
"They were trailblazers for women's rights at a time when I don't even think there was a conversation about feminism in Pakistan," says Nivaal. "They are true representations of what feminism should and can be, especially within your own communities. They've been such a huge inspiration for us in our journeys."
 "That's where our activism and all of this work began," Maryam added.
In 2019, the sisters embarked on a "girl-powered road trip" across Pakistan to make a documentary about their grandmothers and the status of girls' education. Their all-female crew consisted of themselves, their mother, an aunt, and a cousin — a seemingly revolutionary act in a country often deemed too unsafe for women to travel alone. But their documentary also served as a way to debunk the stereotype of Pakistan as a "backwards, underdeveloped country," as they wrote in a blog about the trek.
While it was their first feature-length project, it was not Maryam and Nivaal's first film. In 2018, they were selected from hundreds of applicants to participate in Disney's Dream Big, Princess campaign, a partnership with Girl Up that invited 21 girls from across the globe to attend workshops on filmmaking, storytelling, and media representation.
The Rehman twins joined girls from 13 countries to learn how to create digital short films. The opportunity took them to Washington, D.C., for a leadership summit, New York City for an appearance on Good Morning America, and Orlando to meet with Disney's top female filmmakers.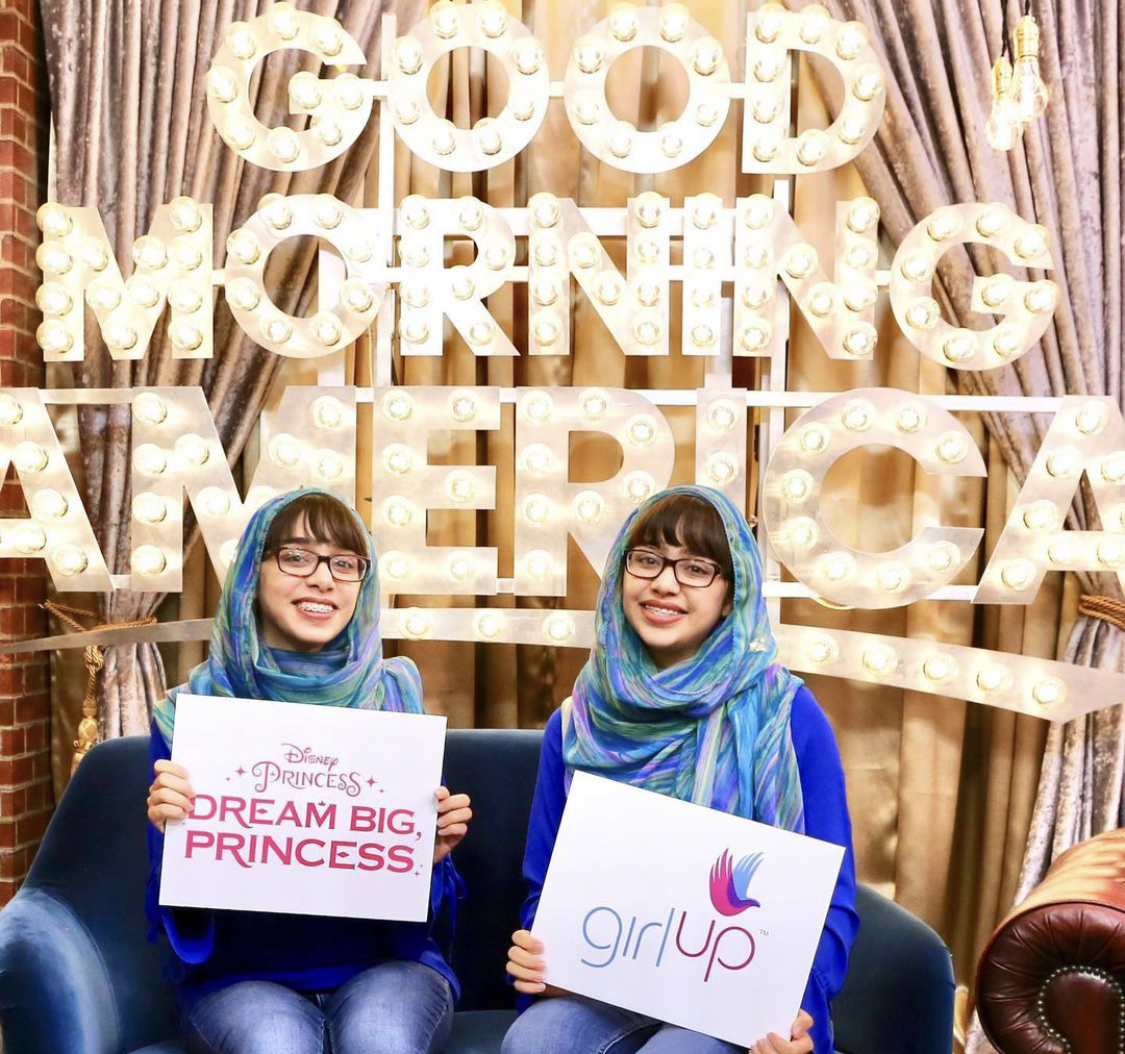 "It's about putting women in the director's chair," Maryam says. "It's not just about representation in front of the camera, but also behind the camera, because that really shapes how a story is going to be told."
The pair, now 20, began their careers as storytellers at a young age, staging plays of the classic children's book Anne of Green Gables at their elementary school. They identified with the fiery spirit of the eponymous main character, a redheaded orphan growing up in Canada.
They point to those plays — for which they wrote the script, designed the costumes, created the sets, and directed their classmates — as an early lesson in the power of media and representation.
As Muslim immigrants raised in Toronto, they grew up navigating the complexity of discrimination and how it can be experienced differently depending on race, class, religion, and nationality.
"One of our biggest challenges is that the image of Canada is often that it's such a great country and everything's perfect," Maryam says. "For the people who actually experience challenges here, it becomes that much harder to explain that this is happening."
They point to a backlash against the hijab in their adopted country as one recent example, or how Indigenous women in Canada are far more vulnerable to poverty and violence than any other demographic. They understand how these issues and identities intersect.
It's one of the reasons they founded The World With MNR, a nonprofit dedicated to climate justice, gender equality, and inclusivity through storytelling and advocacy. Their efforts are as prolific as their platforms are wide-ranging: They've launched a blog series, a podcast, a YouTube channel, and a global advocacy effort dubbed Feminae Carta, a digital advocacy tool that combines insights and data from more than 20 researchers on six continents to create country-specific policy recommendations toward gender equality.
And those girls — now women — they met during the Disney, Dream Big Princess campaign? They've all stayed in touch. In fact, it's how Maryam and Nivaal got connected to many of the scholars, professors, and experts who are supporting the Feminae Carta initiative.
"The empowerment one feels when surrounded by other powerful women is incredible," they wrote on their blog. "It feels like anything is possible — and it is."