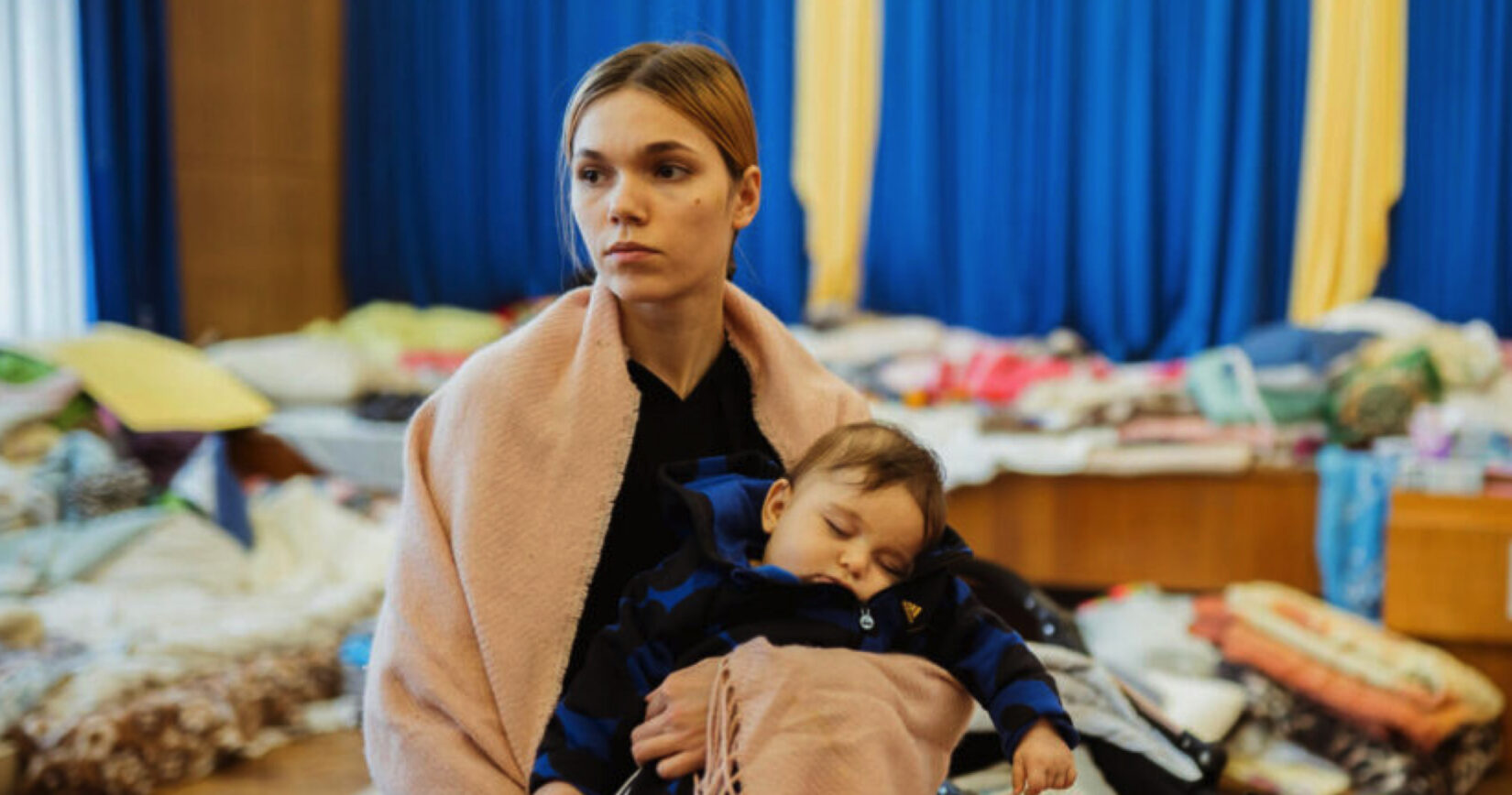 Salah-Arsalan, a 4-month-old baby from Cherkasy, sleeps in the arms of its mother Valeria at an air-raid shelter in Lviv, Ukraine. Photo: Kostiantyn Golinchenko/ UNICEF
Conflict disproportionately harms girls and women.
This is true across the globe. In Yemen, a woman dies in childbirth every two hours. In South Sudan, more than 65% of women have experienced sexual or physical violence — double the global average. More than 40% of girls in Nigeria are married before the age of 18. Each of these statistics directly relates to ongoing violence in those countries.
Against the backdrop of yet another conflict — this time in Ukraine — the world is facing a devastating reality: Girls and women are particularly vulnerable during wartime.
Here are five key reasons:
1. When fighting erupts, people are displaced — especially girls and women.
In times of war, women often bear the sole responsibility and risk of getting their families and themselves out of harm's way. According to UNHCR, the UN Refugee Agency, more than half of the planet's 80 million displaced people are women and children.
Often, a conflict's gender dynamics reflect sexist social norms: Men are expected to fight; women are forced to flee. Sometimes women aren't allowed to fight on the front lines. It's also worth remembering that escaping while protecting yourself and your children is itself a heroic act.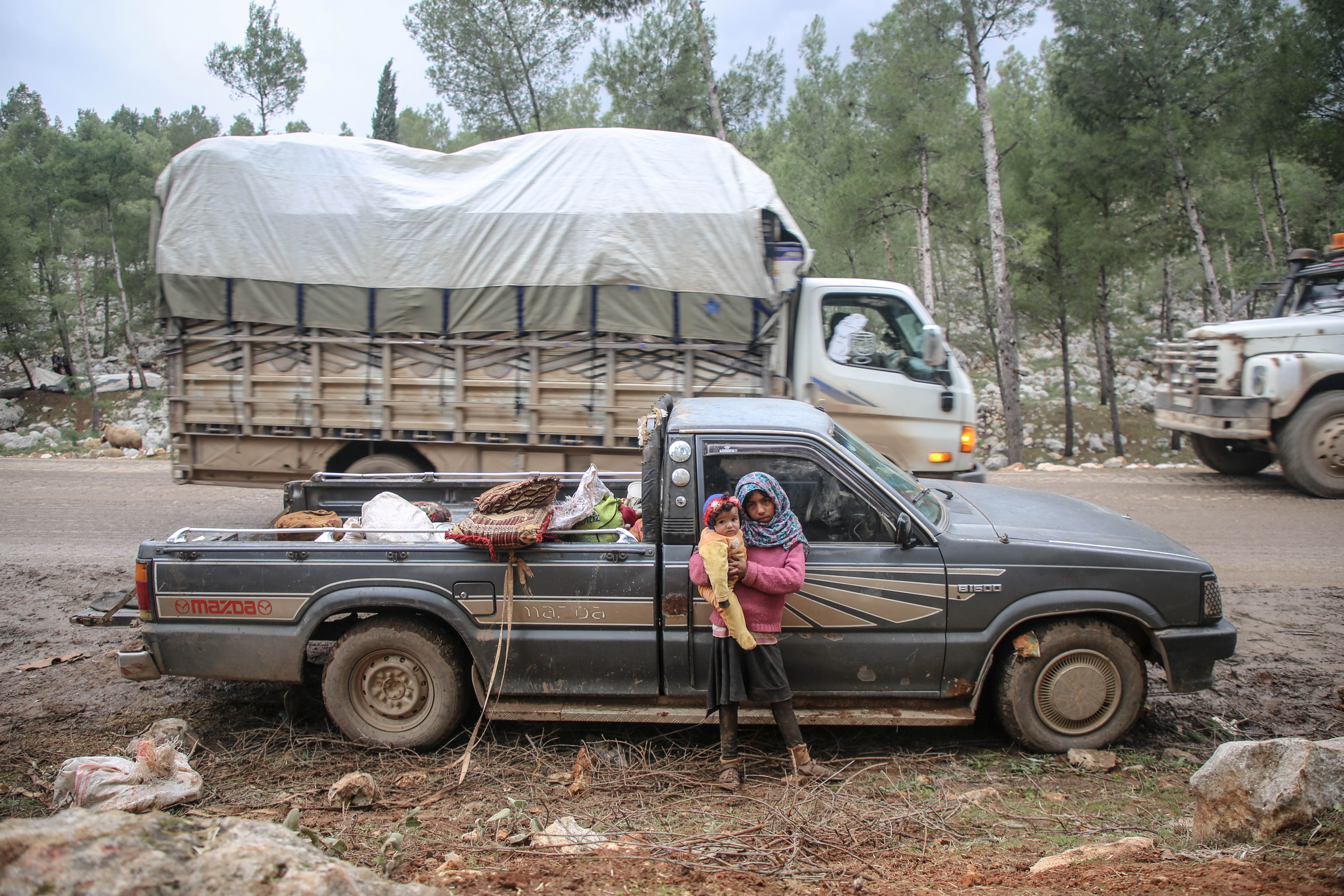 2. Political violence begets gender-based violence.
Across the globe, sexual violence against women and girls is often used as a war tactic to terrorize civilians. In 2020, the United Nations verified 2,500 cases of conflict-related sexual violence in 18 countries committed mostly against women and girls.
In Afghanistan, 62% of women have experienced all three forms of gender-based violence (GBV): psychological, physical, and sexual abuse. An estimated 1 in 5 female refugees living in humanitarian settings has experienced sexual violence and its consequences, including trauma, stigma, poverty, and unwanted pregnancy.
Rates of domestic violence and human trafficking also commonly spike during times of conflict due to rising instability, poverty, and a weakening rule of law.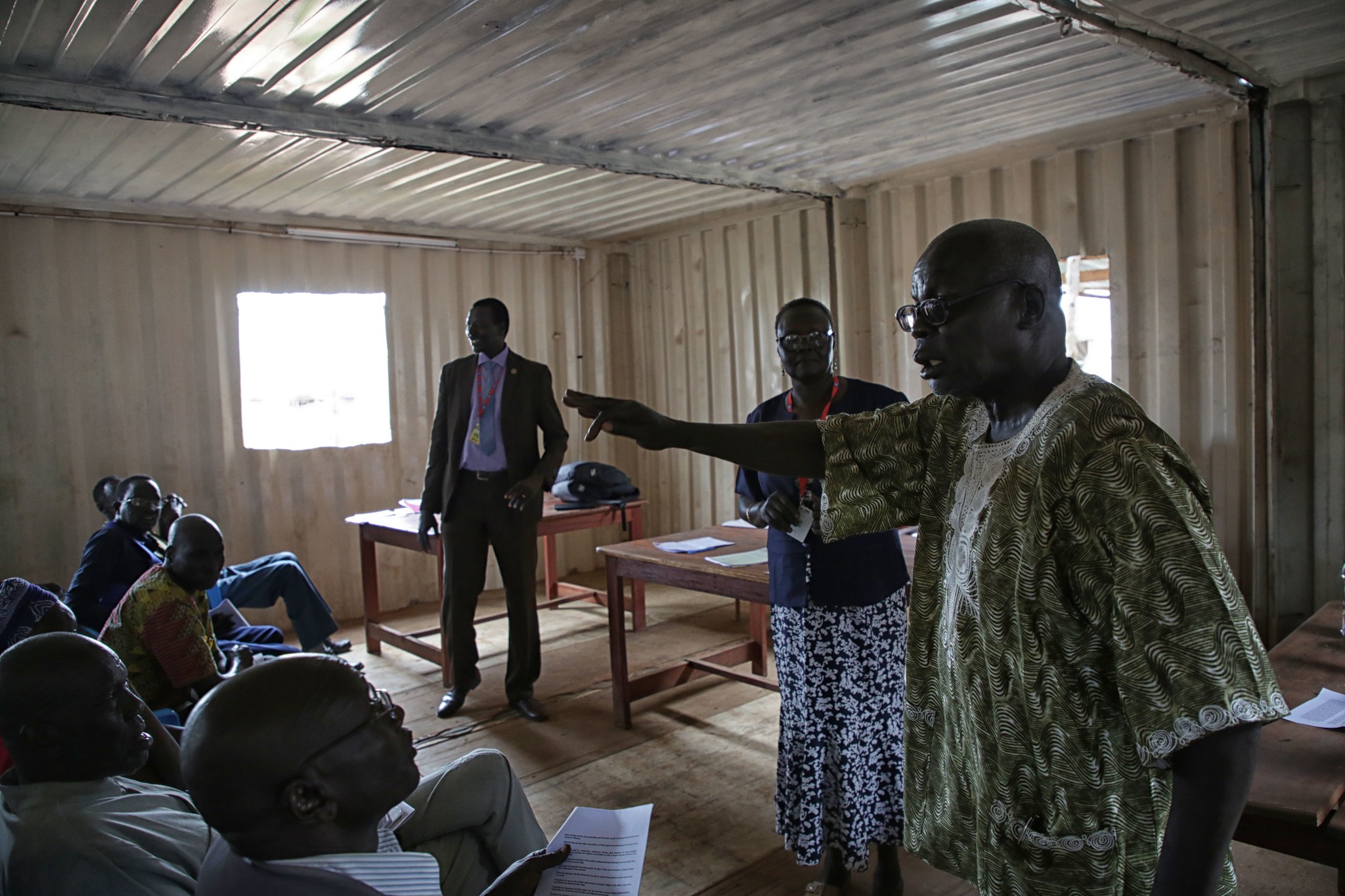 3. Conflict often leads to a rise in child marriage.
Because war disrupts economies, supply chains, and agricultural production, it often leads to widespread poverty and hunger. Consequently, rates of child marriage go up as families become desperate for additional income or one less mouth to feed.
Child brides often face a lifetime of suffering. Girls who marry before 18 are less likely to remain in school, more likely to experience domestic violence, and more likely to die from complications during pregnancy and childbirth. The consequences ripple across generations: The children of child brides are more likely to be stillborn or die in their first month of life.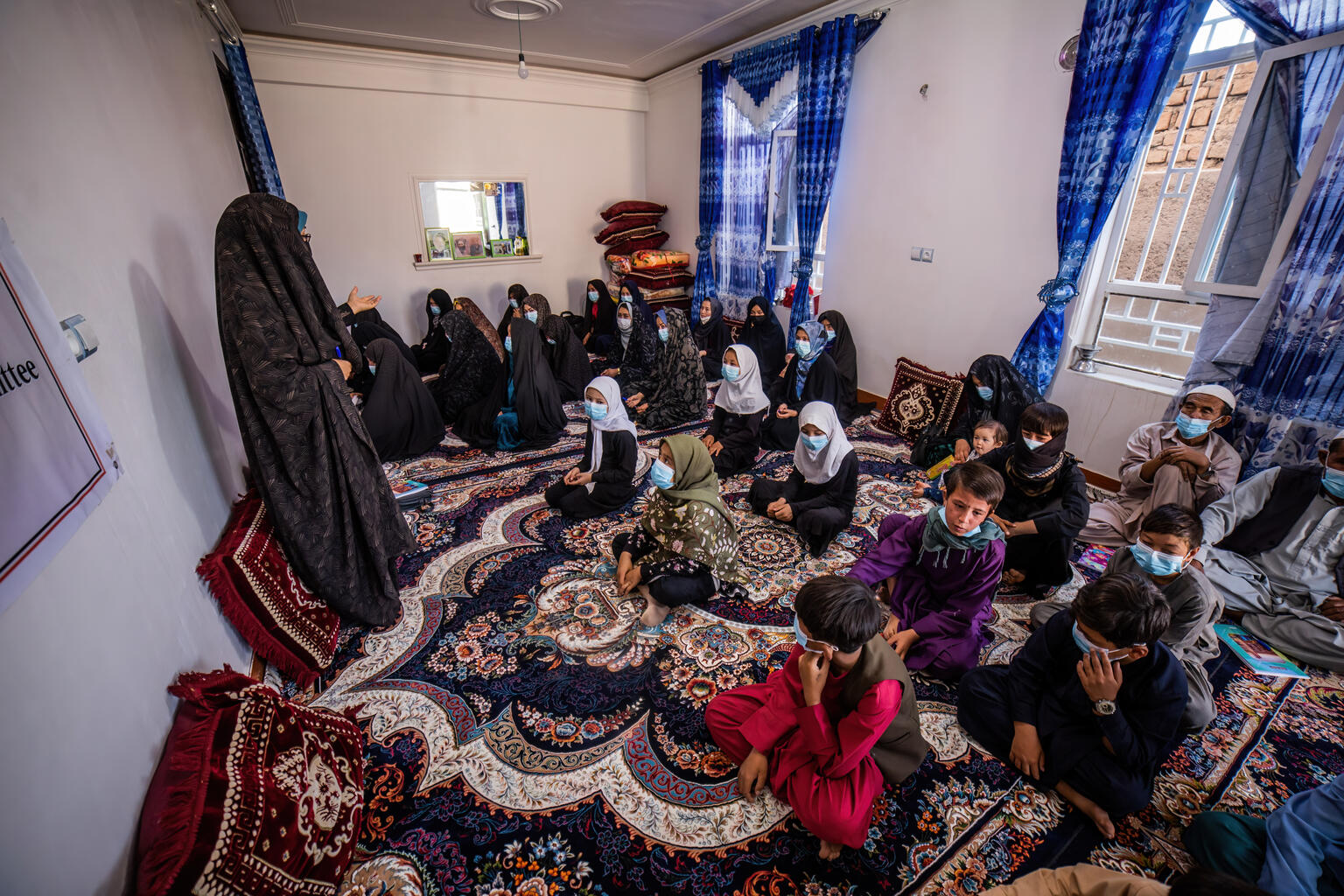 4. Conflict disrupts access to lifesaving reproductive health care.
The violence and chaos of war often destroy a country's health infrastructure. Hospitals are bombed. Health workers are overwhelmed and understaffed. Electricity, water, sanitation, and supplies are disrupted. And without access to sexual and reproductive health care, including family planning services, girls and women in conflict often risk unintended pregnancies in dangerous conditions.
In Yemen, for example, only 20% of the country's remaining hospitals are able to provide maternal and child health services. As a result, a woman in Yemen dies in childbirth every two hours, on average, according to a 2021 report by the United Nations Population Fund (UNFPA). The causes are almost always preventable. A looming famine and the ongoing COVID-19 pandemic have only worsened an already dangerous situation there, especially for mothers. Right now an estimated 1.2 million pregnant and breastfeeding women in Yemen are acutely malnourished.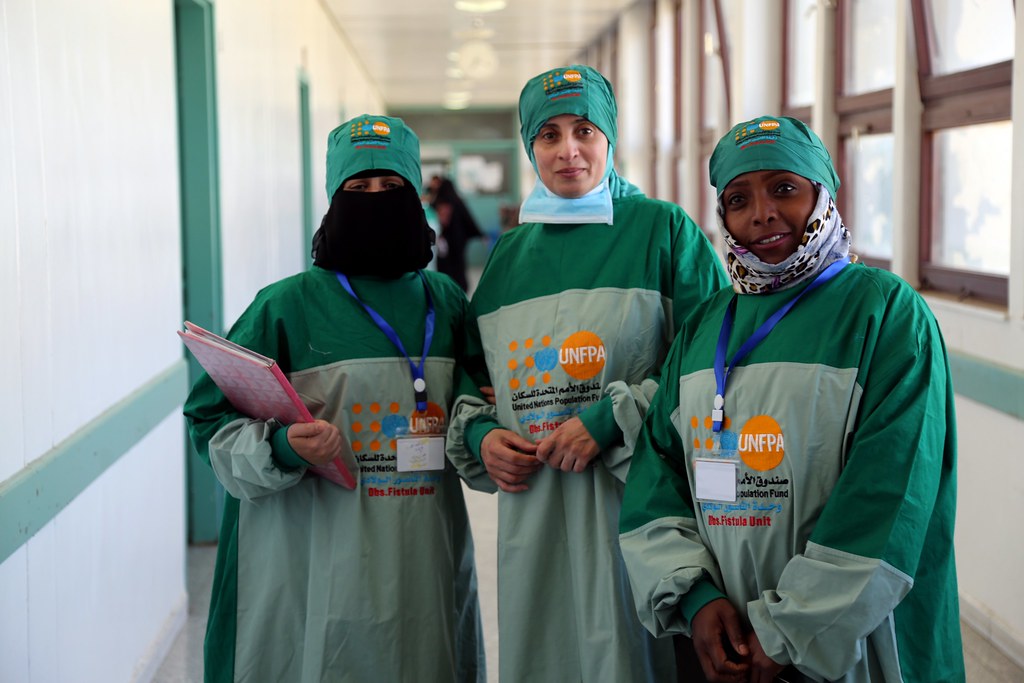 5. Women are often left out of peace negotiations and conflict prevention.
Despite being disproportionately affected by conflict, women are often denied participation in peace talks and conflict prevention or reconstruction. In 2020, women represented only 23% of delegations in UN-supported peace processes, according to UN Women. In countries affected by or rebuilding from conflict, women's representation in elected office stood at just 19% in 2020.
An effective, inclusive response to conflict is possible only when women can lend their leadership, expertise, and insight. Research has found that a peace agreement made with the participation of civil society groups, including women's organizations, is 64% less likely to fail. Another study found that when women participate in peace negotiations, the resulting agreement is more durable and more effectively carried out.
In 2015, the UN Security Council called for doubling the number of uniformed women in peace operations by 2020. Right now, just 8% of all UN peacekeeping military personnel in the field are women.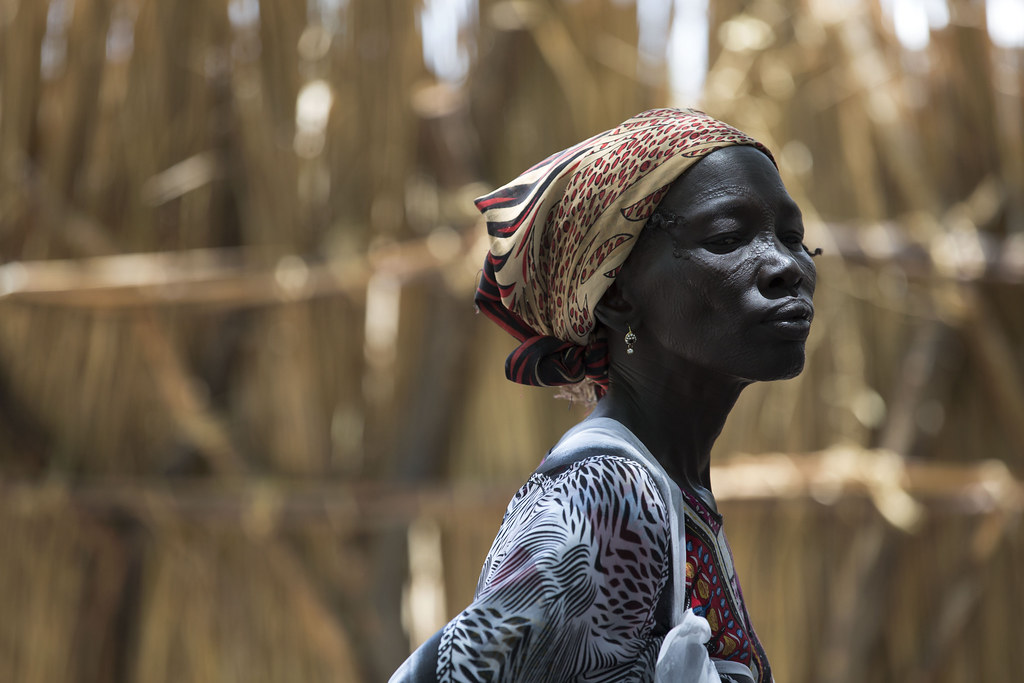 How the UN Is Helping Girls and Women Affected by Conflict
From maternal health care to emergency food aid, the UN's humanitarian agencies are working together with partners on the ground to deliver lifesaving support to people affected by conflict across the globe, including girls and women:
●  As the largest humanitarian organization on the planet, the UN World Food Programme (WFP) delivers emergency food assistance to more than 100 million people, including families affected by violence in places like Afghanistan, Burundi, Central African Republic, Congo, Ethiopia, Nigeria, South Sudan, Syria, Ukraine, and Yemen.
● As the UN's refugee agency, UNHCR provides protection, shelter, health services, and education to 92 million people displaced by conflict and crisis. The agency's nearly 18,000 staffers are assisting asylum seekers, internally displaced families, refugees, returnees, and stateless people in 132 countries.
● UNFPA, the UN's sexual and reproductive health agency, reaches an estimated 1 million pregnant and nursing mothers each year, including those affected by war. In addition to shipping hygiene supplies and reproductive health kits, the agency trains and deploys midwives and mobile health teams.
● UNICEF, the United Nations Children's Fund, provides health services, nutrition, education, safe drinking water, and sanitation for families caught in the conflict.
● UN Women supports women's engagement in all aspects of peacebuilding and trains UN peacekeepers to detect, address, and stop conflict-related sexual violence.
● UN Peacekeeping works to protect civilians, reduce violence, restore the rule of law, and ensure that women's voices and priorities are central to peace and security decisions at all levels of decision-making.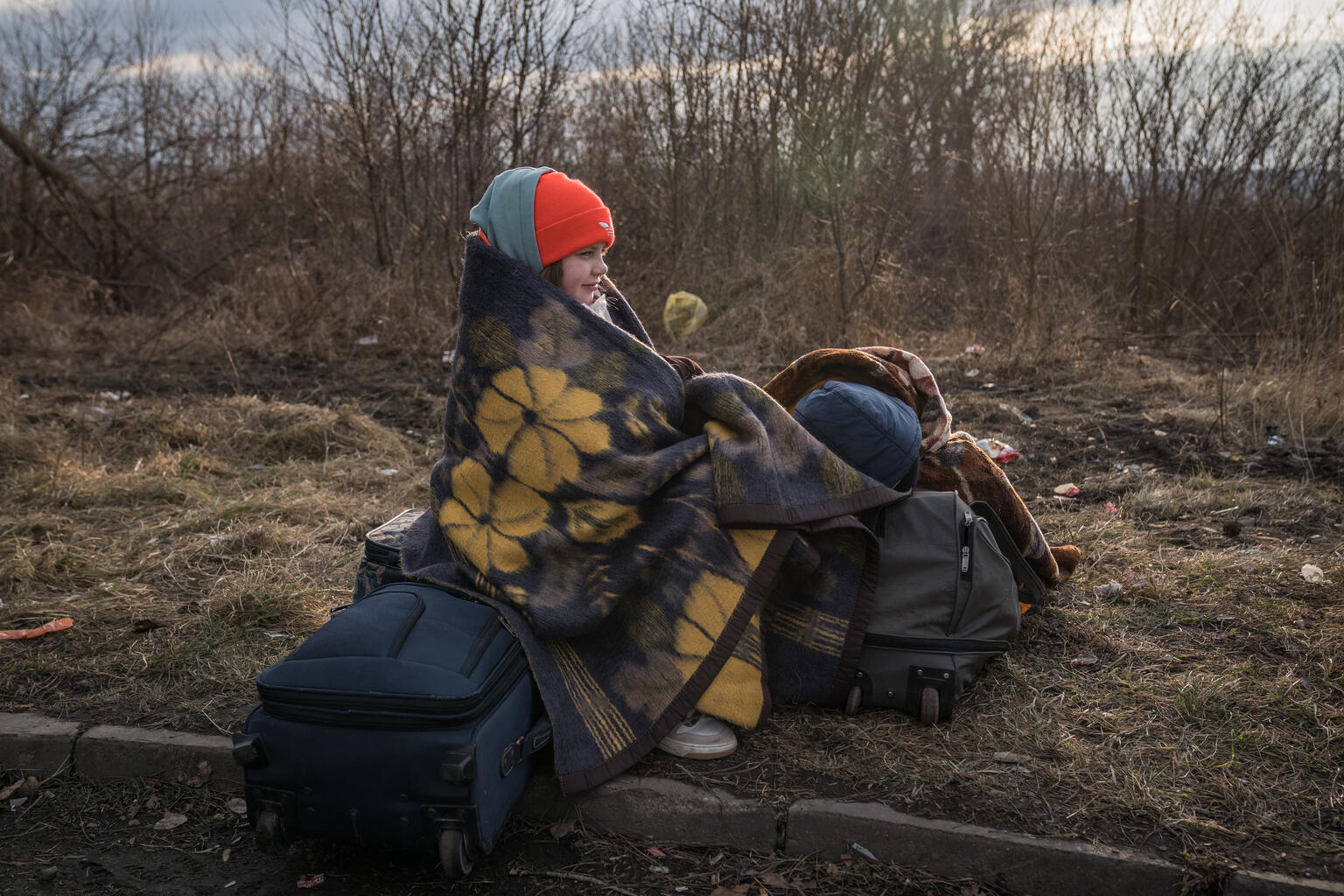 How You Can Help Girls and Women Affected by Conflict
You can help the UN's humanitarian agencies reach people in need, including the planet's most vulnerable girls and women.
Deliver lifesaving aid to the front lines of the world's most severe emergencies.