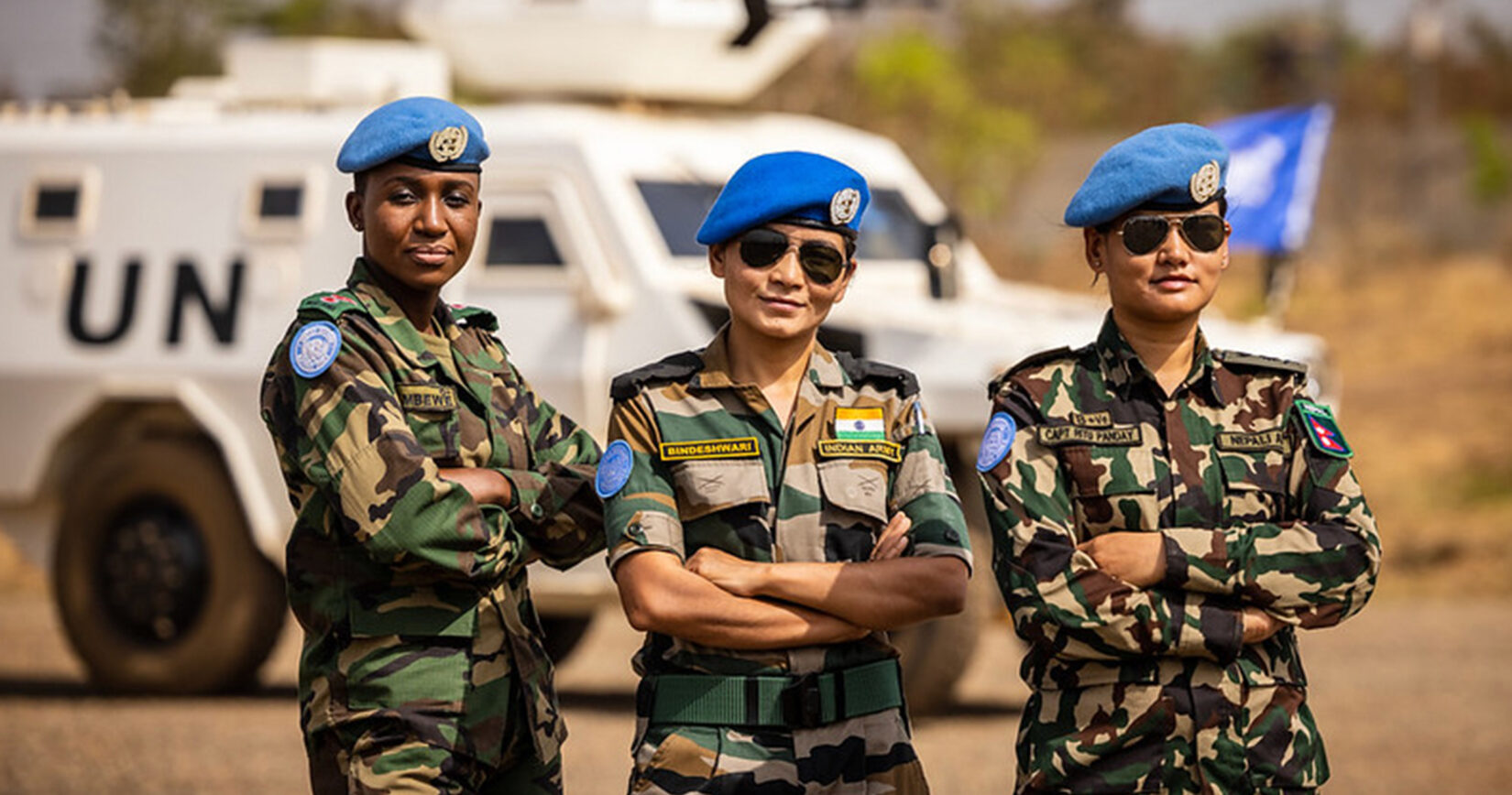 Captain Atupele Mbewe from Malawi, Major Bindeshwari from India, and Captain Ritu Pandey from Nepal, are all peacekeepers stationed at a United Nations Camp in Juba, South Sudan. Photo: Gregorio Cunha/ UN Photo
While women might be more vulnerable to the impacts of conflict, they are powerful agents of change who can play a critical role in cultivating durable peace and creating a world where girls and women are #EqualEverywhere.
1. Women peacekeepers are crucial for protecting human rights, maintaining peace, and promoting justice.
They often have access to vulnerable populations that are closed off to men — including children and women — which enables them to build trust and gather critical data to inform better policymaking. Moreover, the very presence of women has been found to help reduce sexual exploitation and abuse by peacekeeping forces. 
2. When women participate in peace talks, agreements are 35% more likely to last 15 years.
Studies continue to underscore this correlation, and UN resolutions frequently call on Member States to increase women's participation across all decision-making levels of conflict resolution. This is most notably enshrined in U.N. Security Council Resolution (UNSCR) 1325, which reaffirms women's importance to peace and security efforts.
3. Despite acknowledgment of women's power to promote peace, they represented only 23% of delegations in UN-supported peace talks in 2020.
At the same time, women are grossly underrepresented in peace processes — in fact, between 1992 and 2019, women made up only 13% of negotiators, 6% of mediators, and 6% of signatories. There can be no peace when half of the population is largely excluded from the peacemaking process, and we will continue to see the impacts of this gap as conflicts increase. 
4. Women peacekeepers can better help address child marriage, domestic violence, human trafficking, and sexual violence, all which increase during times of war.
This is the result of a dangerous combination of factors, including a breakdown of the rule of law, weakening of social structures, and exacerbation of existing gender inequalities. Including women in peacekeeping processes offers an opportunity to reverse some of these trends and ensure the adoption of more inclusive norms rooted in human rights.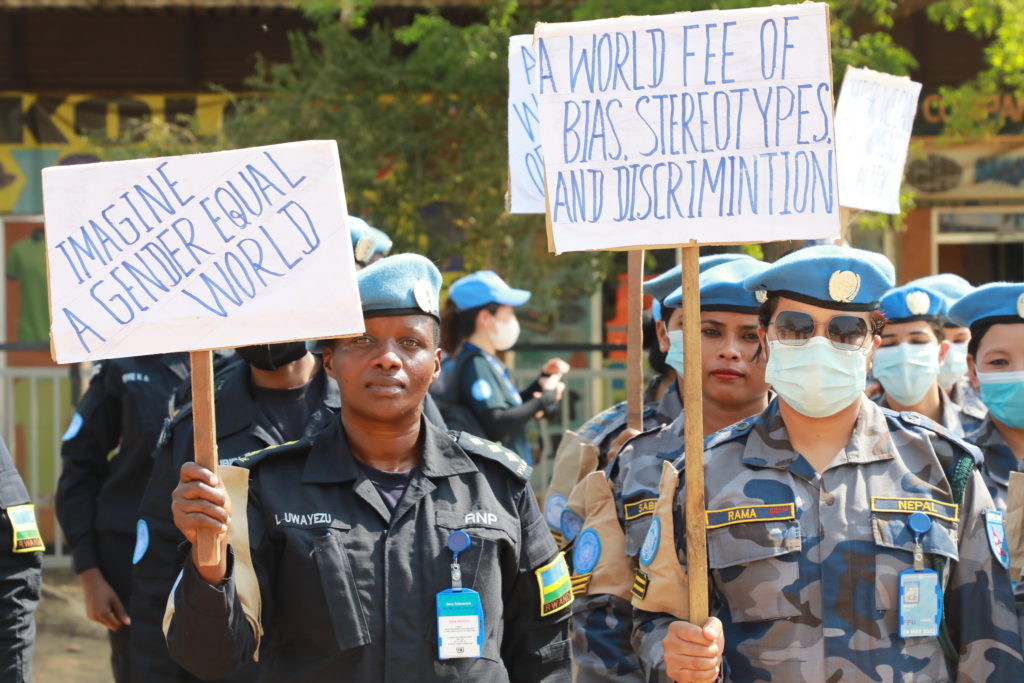 5. Women peacekeepers are better positioned to understand the everyday realities and challenges of conflict-affected girls and women.
They bring a unique set of life experiences to their mission and offer perspectives on conflict resolution that are more inclusive, diverse, and representative of real societies. When women's voices are incorporated into peace processes, they are better able to ensure that women's rights are protected and enshrined in social structures and norms.
Whether it's at the table for peace talks or in the field for peacekeeping, women must have equal representation with full and active participation. And their involvement can have a multiplying effect as they inspire other girls and women to take on peacekeeping roles and usher in real progress through peace. Now, more than ever, with violence and conflict on the rise, women's contributions must be recognized and multiplied.
Learn more about the UN's peacekeeping efforts in honor of International Day of UN Peacekeepers on May 29.